Gutter Cat Gang
Gutter Cat Gang (launched June 8, 2021) is a new Non-Fungible Token (NFT) project launched on the Ethereum blockchain with the initial launch minting done through the gutter cat NFT website and it was purchasable on OpenSea. [2]
Like other NFTs ownership of these gutter cat NFTs includes both creative and commercial rights of the cat, as well as the ability to gain access to the backend rooms that create additional community. [2]
History
Previously before its launch, the project was briefly delayed due to the team, wanting to rework some of their release and minting process based on community feedback, and subset success of other projects including BAYC, and the bonsai trees.
Overview
Gutter Cat Gang consists of a collection of 3000 unique Gutter Cat NFTs who live in the post-apocalyptic shatters of society on the ETH blockchain. Ownership includes creative & commercial rights of your Gutter Cat as well as initiation into the Gang. [1]
Each gutter cat were released for point.07 ETH plus whatever gas fees required for the transaction, the gutter cats did not follow a bonding curve or Fear of missing out (FOMO) pricing mechanism.
This is a big win as most NFT projects have implemented a bonding curve, which increases the price of NFT, based on the number of NFT's sold.
The initial drop of the gutter cats were seen once the meta mask or other Ethereum wallet was connected to the website. After all of the cats were minted, cats were available for purchase on Opensea, and other platforms already on the blockchain.[2]
Each of these cats were procedurally generated with 123 unique properties, like other derivative projects, including the Cryptopunks and others, each of these categories has varying levels of rarity and the categories include: [1]
Furs
Background
Eyes
Mouth
Shirts
Hats
Earring
Necklaces
Beards
Notable Sale
The community of Cat , Gutter Cat Gang have made several distinct sales with the quality and rarity of art presented in the NFT market . The Gutter Cat #2860 stands out as the current most notable , selling out for 45 Ethereum an estimated $60,069.15 on the 16th of December 2021 on Opensea marketplace.
Gutter Gives
The Gutter Cat Gang's humanitarian organization, Gutter Gives, aims to strengthen underrepresented and neglected areas. Fundamentally, Gutter Gives enables any member of the community to propose a philanthropic project. These recommendations are then put to the community's vote, and if they are approved, the GCG team will carry them out. The community decided to contribute a total of $20,000 to two charity organizations, the Usona Institute and Porta Sophia, for the first proposal that was really carried out by Gutter Gives. Both groups are dedicated to advancing and encouraging the use of psychedelic medicines.
Each charity received a $5,000 grant from GCG to help with the setup and subscription fees for The Giving Block, a platform that allows nonprofits to accept cryptocurrency donations.GCG also provided each charity with an extra $5,000 to spend as they see fit.
Partnerships
Gutter Cat Gang partnership with PUMA
Gutter Cat Gang recently partnered with PUMA to sponsor Team Gutter Cats for The Basketball Tournament ("TBT") on ESPN in July 2022. TBT is a 64 team single-elimination tournament where eight teams representing eight regions compete for a $1 million dollar cash grand prize. Currently, Team Gutter Cats' General Managers are hard at work recruiting top-tier talent who will rep custom GCG jerseys during the tournament on ESPN.
Team Gutter Cats kicked off the tournament in the Omaha Region at the D.J. Sokol Arena at Creighton University.
Roadmap
The Gutter Cat Gang public sale took place on the website on June 8, 2021.
Once 25% of the Gutter Cats sold out, the team established the Gutter's discord muscle, which will included a gang of community managers and moderators to police the Gutter streets alongside the devs.
Once 50% of the Gutter Cats were sold out, randomly selected Gutter Cat owners received custom framed prints of their Gutter Cat.
Once 75% of the Gutter Cats were sold out, an exclusive Gutter Cat Gang merch line was released.
Once 100% of the Gutter Cats were sold out, a limited Gutter Cat Gang comic book was created – randomly selected Gutter Cat owners receive physical and digital copies, and all Gutter Cat owners were entitled to claim tokenized versions.
Gutter Cat owners will collectively determine the future of the Gutter Cat Gang and most of the post-launch projects and partnerships that follow. There will be a set voting procedure for Gutter Cat owners to participate in and determine story arcs for the Gang's fate in the autonomous zone and real world, and determine whether the Gutter Cats pursue certain social media channels, breeding and related projects. [1]
Related Articles
See something wrong?
Report to us.
Gutter Cat Gang
Did you find this article interesting?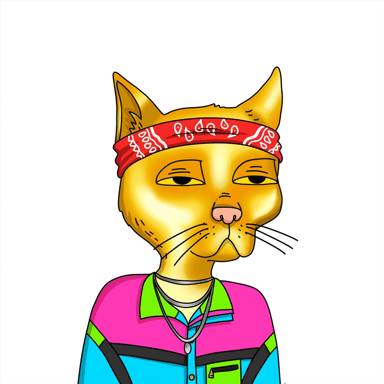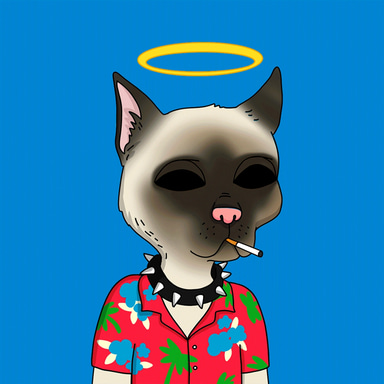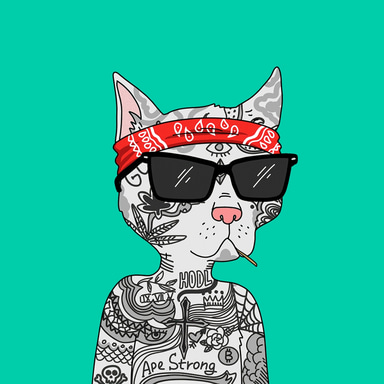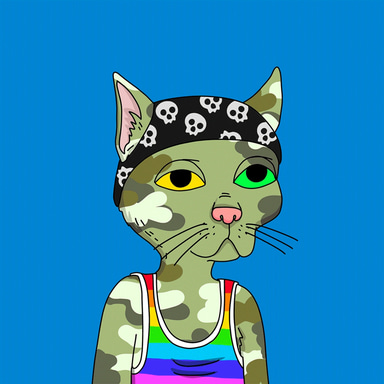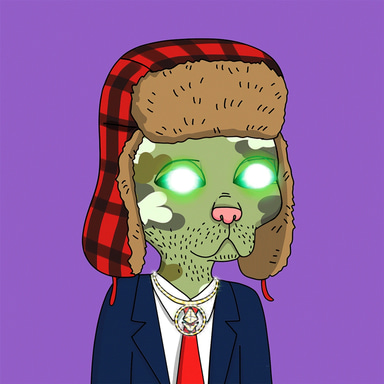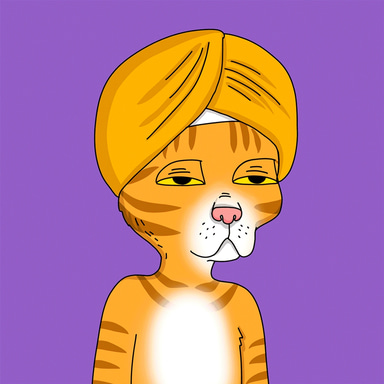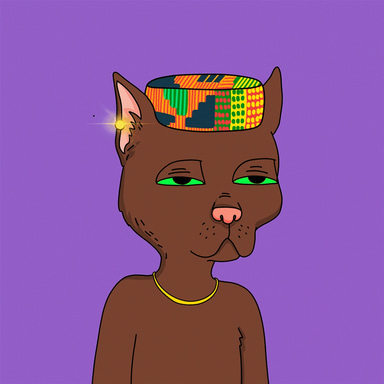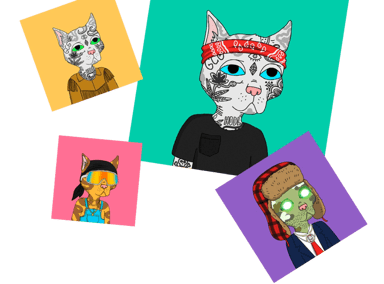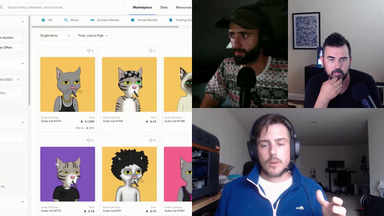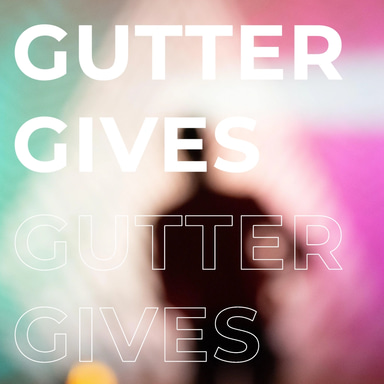 REFERENCES
[1]
Gutter Cat Gang website
Aug 15, 2022
[2]
Gutter Cat Gang NFTS Information
Aug 15, 2022
[3]
Gutter Cat Gang on twitter
Aug 15, 2022
[4]
Gutter Cat Gang on Instagram
Aug 15, 2022
[5]
Gutter Cat Gang Collection on Opensea
Aug 15, 2022
[6]
Gutter Cat Gang NFT Project - Real Deal or Hype Train?
Aug 15, 2022