Kadena
Kadena is a permissioned smart contract platform, featuring the only sharded and scalable layer-1 Proof-of-Work public network. Kadena is the first blockchain[3] technology company to come out of J.P. Morgan's Blockchain Center for Excellence.
In November 2020, Kadena partnered with stablecoin maker Terra with the aim of expanding its DeFi platform. Kadena said it will add Terra's luna stablecoin to its decentralized exchange (DEX) Kadenaswap in 2021.[1][2]
Overview
Kadena is the first blockchain technology company to come out of J.P. Morgan's Blockchain Center for Excellence. Kadena raised $15 million in a 2018 funding round joined by Multicoin Capital and the venture arm of the owners of Fidelity Investments.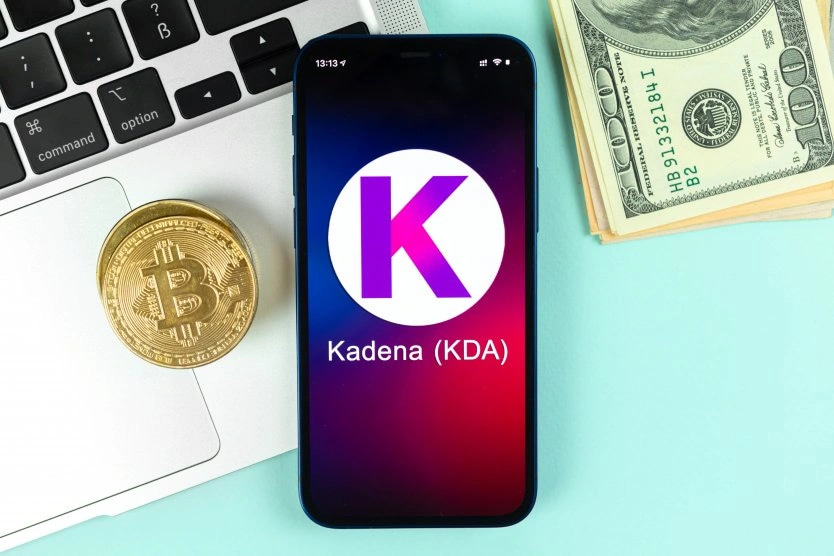 In April 2019, Kadena passed 10,000 blocks on Kadena Testnet. They also added support for integrated trustless SPV proofs for cross-chain interactions. Additionally, they released full Formal Verification coverage of Pact smart contract guards and capabilities.
During Consensus in May, Kadena announced a partnership with $3 billion fund USCF, a leading asset manager in alternative investments. In addition to presenting at Consensus, Kadena Head of Research and Networks Monica Quaintance also spoke on stage at MIT Technology Review's Business of Blockchain conference the same month.
During the Institute of Electrical and Electronics Engineers European Symposium on Security and Privacy in Stockholm in June 2019, Kadena's Monica Quaintance and Gauntlet Networks Founder & CEO Tarun Chitra presented peer-reviewed research that used agent-based simulations to validate that Kadena's braided Proof-of-Work chains scale securely. On the product side, the company released Simple Payment Verification (SPV) support and updated Pact to version 3.0 with modular governance and other features.
In November 2019, Kadena team announced that Kadena's mainnet became fully accessible for public mining. People could also watch the mining of the parallel chains through Kadena's Block Explorer, a tool that allows for tracking in real-time.
Kadena network is built on the Proof-of-Work and the Pact smart contract language. To encourage the steady growth of the network, Kadena's public blockchain continues to use Blake2s as its primary hash function and supports CPU mining.
In November 2019, Kadena signed an agreement with Web3 Foundation to explore the implementation of Pact on Polkadot. Kadena also announced a collaboration with interoperable blockchain network Cosmos. Kadena is also providing an enterprise-grade solution as a Blockchain-as-a-Service offering on the AWS Marketplace and Azure Marketplace.
In November 2019, the Kadena team also shared the release schedule for Kadena 1.1, which enabled coin transfers on the Kadena public blockchain. After the initial release, the transition from version 1.0.5 to 1.1 took place over three stages from December 17, 2019, followed by a ramp-up period of transfer volume.
In December 2019, Kadena announced a strategic partnership with Rymedi, providers of a data platform healthcare supply chains. Rymedi's integration with Kadena's blockchain provides immutable supply genealogy and multi-partner data access, extending existing client capabilities, ranging from tracking pharmaceutical supply chain in developing countries such as Mongolia and Kenya to assisting hemp/CBD growers and extractors looking to bring the safest products to market.
In December, Kadena announced that tokens earned by miners became transferable from and to other people (peer-to-peer). Since the team announced mining to the community on October 30, the network experienced significant growth. As of December 17, they saw over 1,000,000 blocks mined by more than 10,000 GPUs (at an average hash rate between 10–15 TH/second).
In May 2020, Kadena started working with ChainLink to integrate Chainlink's market-leading decentralized oracle network to Kadena's scalable layer-1 Proof-of-Work public blockchain. This is an industry first in deploying oracles to a public/private hybrid blockchain platform. Enterprises and entrepreneurs in the Kadena ecosystem can utilize Chainlink oracles to create end-to-end Pact smart contracts using Chainlink's large collection of pre-made inputs and outputs. Kadena developers can benefit from Chainlink's high-quality data by building Price Reference Contracts for market prices and leveraging its external adapter technology for off-chain access to credentialed APIs and legacy systems.[4]
In June 2020, Kadena collaborated with Coinbase's Rosetta.
In July 2020, Kadena had the first official listing of its KDA token on Bittrex. The initial KDA trading pairs on Bittrex Global are with Bitcoin (BTC) and Tether (USDT).
In November 2020, Kadena partnered with stablecoin maker Terra with the aim of expanding its DeFi platform. Kadena said it will add Terra's luna stablecoin to its decentralized exchange (DEX) Kadenaswap, which was announced earlier in September and is expected to roll out at the end of the year. Using its hybrid blockchain as the selling point for its DeFi offering, Kadena hopes to draw businesses and users looking to get away from the congestion on Ethereum-based platforms. The first stage of moving Terra and other coins in and out from one network to another via Kadenaswap will take place in 2021. Users of Kadenaswap will benefit from Terra stablecoins that are backed in fiat currencies such as the U.S. dollar, Korean won, and Phillippine peso.[5]
KDA Token
The majority of the coins in the Kadena economy are mining rewards because the network relies on decentralized mining for functionality and growth. Miners receive block rewards for the validation/production of blocks. The block reward is in the platform's native cryptocurrency, Kadena (KDA). Miners are also able to receive KDA as transaction fees or gas payments for the execution of smart contracts. The minimum fractional unit of KDA is a "Hop," a trillionth, named after computer programming pioneer, Grace Hopper.[6]
Kadena Token Offering
Kadena's token sale went live on CoinList starting November 5th, 2019 at 12:00 PM PST.
Chainweaver
In January 2020, Kadena announced the integration of its digital wallet Chainweaver onto the Cosmos network. Chainweaver is a multi-blockchain interoperable wallet that also functions as a development environment for smart contracts. The integration of Chainweaver onto the Cosmos ecosystem was completed by the end of Q1 2020.
Chainweaver supports development in the Pact smart contract language, which is available in the Cosmos ecosystem as Kadenamint. With Chainweaver, developers can write smart contracts for both Cosmos and Kadena from the same interface, giving developers access to market-leading features such as Formal Verification and Capabilities-based security.
Crypto Gas Station
In August 2020, Kadena implemented the world's first crypto gas station on its blockchain. To implement the project, Kadena floated two types of gas stations through an open-source for the community to review. The first is a 'gas guard type' which are gas stations where the limit of gas used in a transaction lies within a threshold. The other is dubbed 'gas payer' where only approved accounts are allowed, or certain functions are used. The gas guard concept was used to facilitate transactions on ZelCore multi-currency crypto wallet. The flexible and user-friendly nature of the gas payer type of gas station displays the power of blockchain.
Pact Core and KadenaDOT
As part of the ongoing work with the Polkadot team, Kadena's lead language engineer Emily Pillmore developed an exciting long-term approach to extend the benefits of Pact to the Polkadot community while also furthering Pact as the standard for smart contracts: Pact Core.
As an alternative to Pact Core, and a potentially faster integration with Polkadot, Kadena's permissioned blockchain technology Kuro can be adapted to operate as a Polkadot parachain in a design called KadenaDOT. Kuro is an evolution of J.P. Morgan's Juno blockchain which was successfully deployed internally for the first generation of JPMCoin by Kadena's founders. Kuro is one of the fastest enterprise-grade blockchains ever created with the built-in capacity to run Pact smart contracts. KadenaDOT acts as a bridge technology between the Polkadot and Kadena ecosystems, offering the power of Pact smart contracts to parachain operators, while the Core Pact RFC will bring about the final goal of running Pact anywhere in the entire Polkadot network.[7]
Team
Founders
Will Martino (Founder and CEO)
Stuart Popejoy (Founder & President)
Business
Monica Quaintance
Anastasia Bez
Jeffrey Ou
Leah Bingham
Marketing
Tony Pham
Miguel Romero
Product
Taylor Rolfe
Engineering
Doug Beardsley
Lars Khutz
Emily Pillmore
Linda Ortega
Hee Kyun Yun
Advisors
Stuart Haber, Cryptography
Wayne Martino, Legal
Alex Pinchev, Marketing[8]
See something wrong?
Report to us.
Kadena
Did you find this article interesting?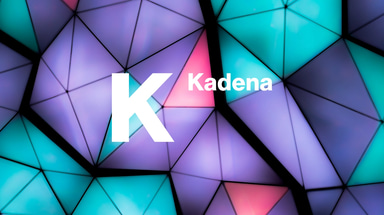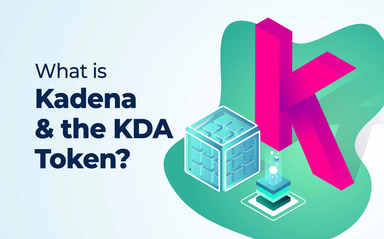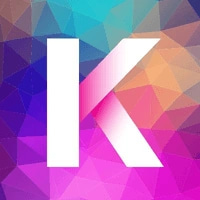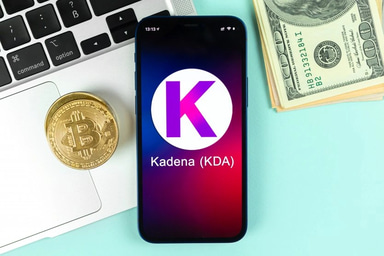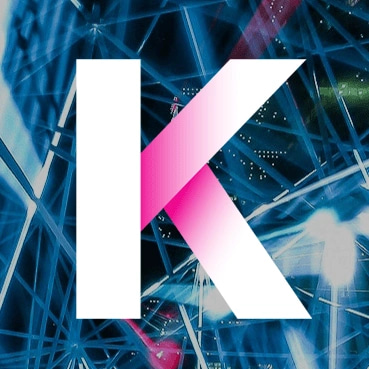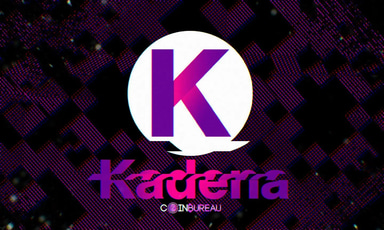 REFERENCES
[4]
cOINMARKETCAP
Aug 20, 2022