Karafuru
Karafuru is a 5,555 generative NFTs developed on the Ethereum blockchain and is publicly available for purchase and sale on OpenSea NFTs marketplace. The Karafuru NFTs currently go for a floor price of 2.1 $ETH as of 01/04/2022.[1]
Overview

A collaboration between the Museum of Toys in Jakarta, Indonesia, and the artist WD.WILLY, who is based in Indonesia, resulted in the creation of the NFT collection Karafuru. The collection's aesthetic is consistent with WD.WILLY's already incredibly vivid and colorful body of work. In fact, the several striking Tezos NFTS on the artist's Hic et Nunc website are a clear example of the style.
Other characteristics of Karafuru stand out in addition to the vibrant colors. The influence of Japanese animation is most significant. Although there have been a lot of NFT projects with anime influences in recent months, this is a totally different aesthetic.
The Karafuru NFTs, which have 12 distinct characteristics, were produced using more than 1000 different trait combinations. On the Karafuru Discord, each character's background and mythology are described.
Minting Karafuru (Mechanism)
The mechanism for minting the Karafuru NFTs was confined to the public, while it was solely disclosed to members of the Karafuru NFTs.
NFT Sales
Presale
Karafuru launched its NFTs for sale on the 2nd of February 2022. The NFT project advised users to participate in minting these NFTs from their Personal computers, as they immerse themselves in the Karafuru experience. The Karafuru team describes the presold NFTs as-
colourful music and animation.
During the NFT presale, users were strongly advised to join its Discord community. [2]
Overall Sales
On the 5th of february 2022, the Karafuru News' had it published that all 5,555 generative NFts were all sold out-
All 5,555 Furus have officially found a new home. We are forever grateful for your utmost support and love for Karafuru! With Furus by our side, everything is worth fighting for.[1]
NFT Utility
Here are some extra advantages of buying our next collection of 3D collaborations, in addition to owning the best 3D avatar ever:
Every 3D NFT has a claimable toy collectable.
Hold special merchandise with Hypebeast and Atmos 3D as partners.
Holders of the token are entitled to a royalty from Karafuru as the token's IP owner if the 3D token is prohibited from being utilized for commercial purposes.
Karafuru will be used as avatars in any of the metaverse areas that have previously been invested in.
Karafuru X Hybebeast X Atmos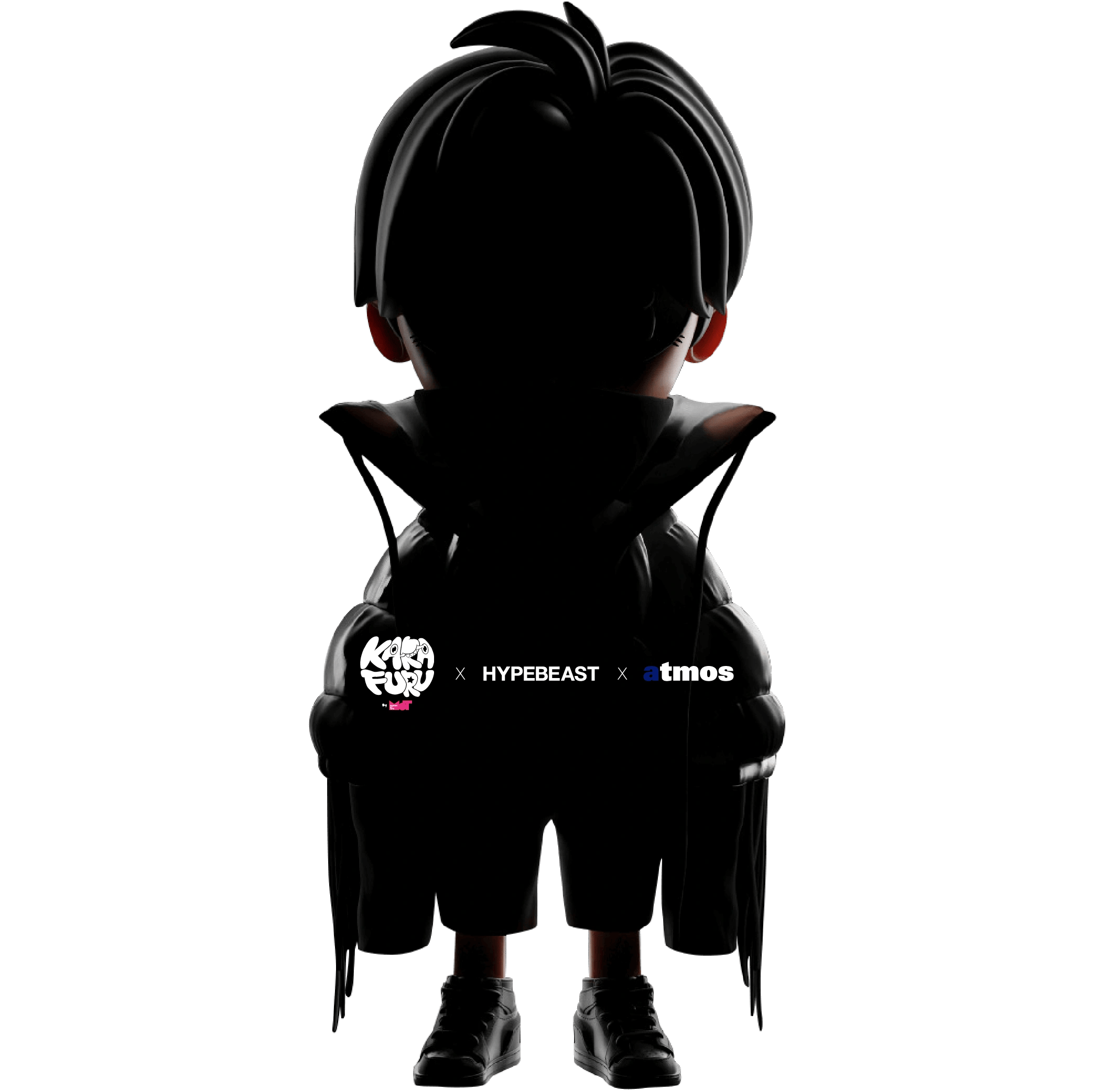 The group thinks Karafuru has the potential to develop into something greater than it is right now. The Karafuru brand has enormous aspirations to transcend the metaverse and digital identity to become a lifestyle brand that is recognized in NFT holders' daily lives. They have purposefully decided to work with both Hypebeast & Atmos with this objective in mind.
When it comes to the newest international trends, Hypebeast is the go-to source. Utilizing Hypebeast's online editorial and social media channels, HBX, their retail stores, and other platforms, the cooperation hopes to make Karafuru a household name and generate buzz about the brand.
Because of Karafuru's strong ties to Japanese culture and aesthetics, they intend for their next partnership to honor and remain true to that. An obvious option for was Atmos, one of the most well-known shoe shops to come out of Japan with multiple successful collaborations with brands like Nike, Adidas, and New Balance, to mention a few.
Roadmap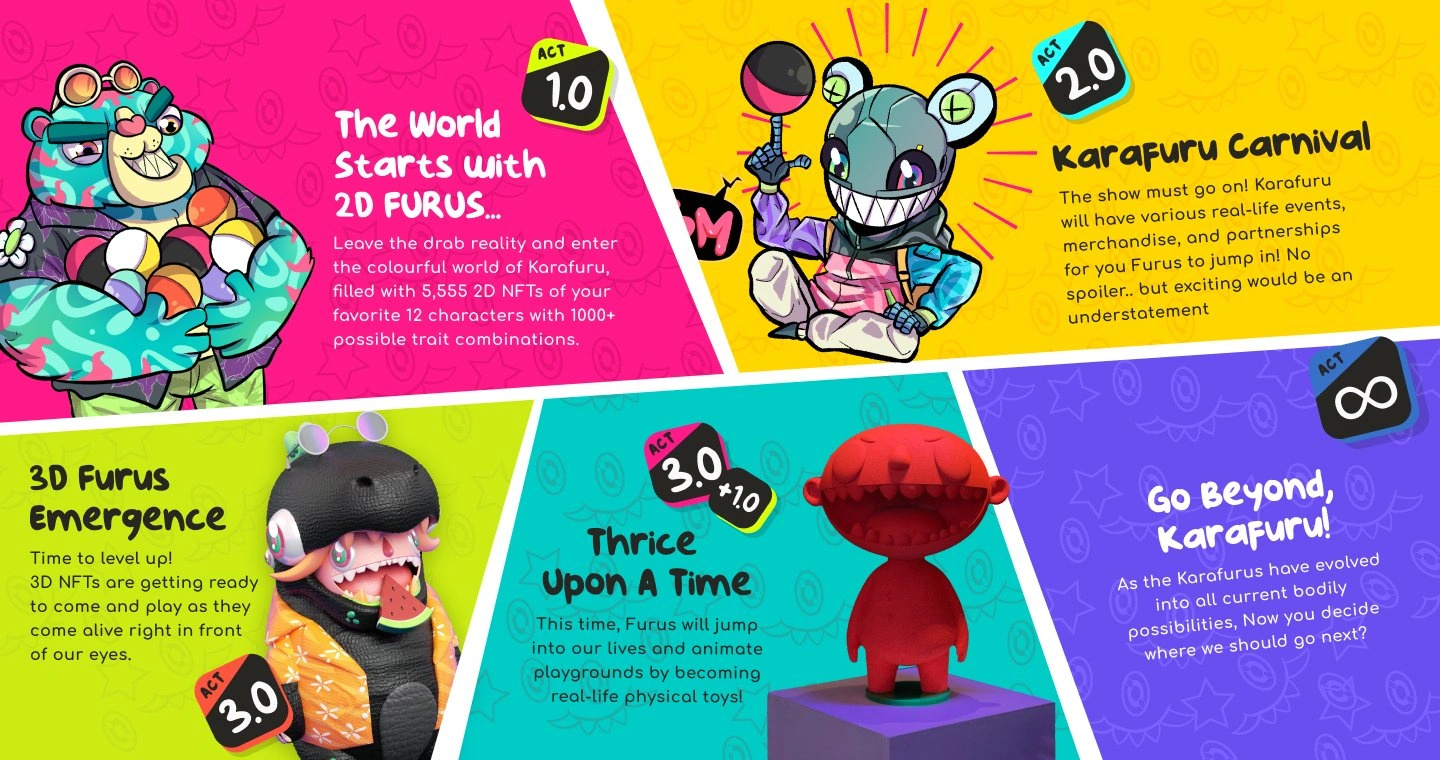 These initial NFTs give the impression that Karafuru and the Museum of Toys are only getting started. The project plan does, after all, indicate some significant future events. This includes real-world events, merchandise, 3D renditions of the Karafuru NFTs, and actual, tangible toys, to name a few. Of course, this opens up a world of intriguing possibilities for the Karafuru universe across a variety of media.
See something wrong?
Report to us.
Karafuru
Did you find this article interesting?