Kingdom Karnage
Kingdom Karnage is a cross-platform virtual Trading Card Game available to play on PC and Android (Apple coming soon). All assets in the game can be withdrawn as tokenised FTs/NFTs and are infused with Enjin Cryptocurrency. KK is now fully on Enjin's Jumpnet which means there are no gas costs at all. [1]
Overview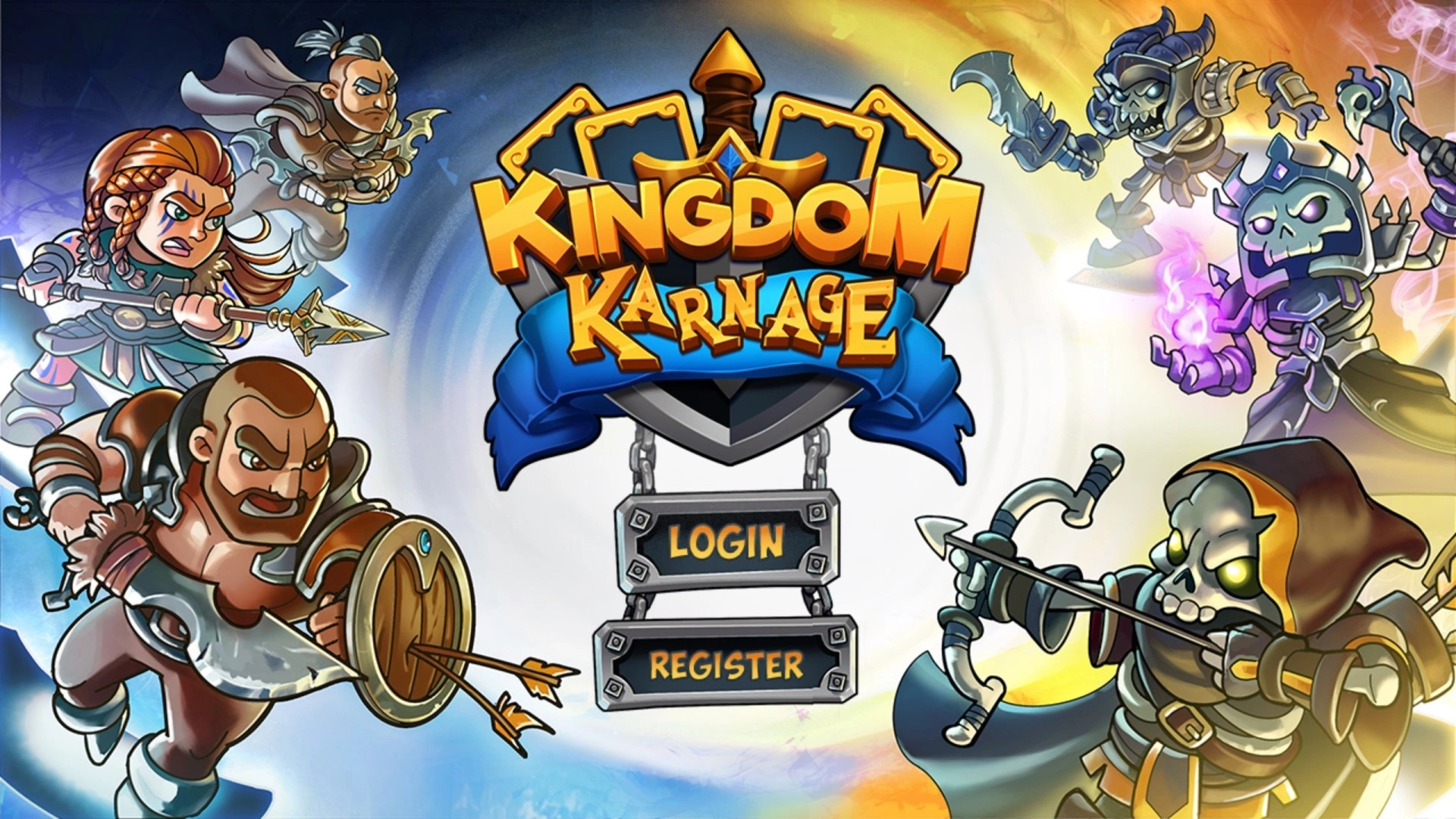 Digital trading card game Kingdom Karnage fully exploits the potential of the digital medium. You are free to purchase, sell, or trade with other players directly from your gaming wallet, so don't limit yourself to only collecting and disenchanting. Set your own pricing and maximize the value of your game.
No matter which side you choose to support—humanity, zombie hordes, or orcish tribes—Kingdom Karnage goes well beyond your typical TCG experience.
Set out to conquer campaign modes for each side, find and explore dungeons for prizes, and bask in the pleasure of defeating opponents in PvP after assembling a deck of 30 cards. In turn-based combat, managing your health, attack, mobility, and skills is made more difficult by countdown clocks.
Gameplay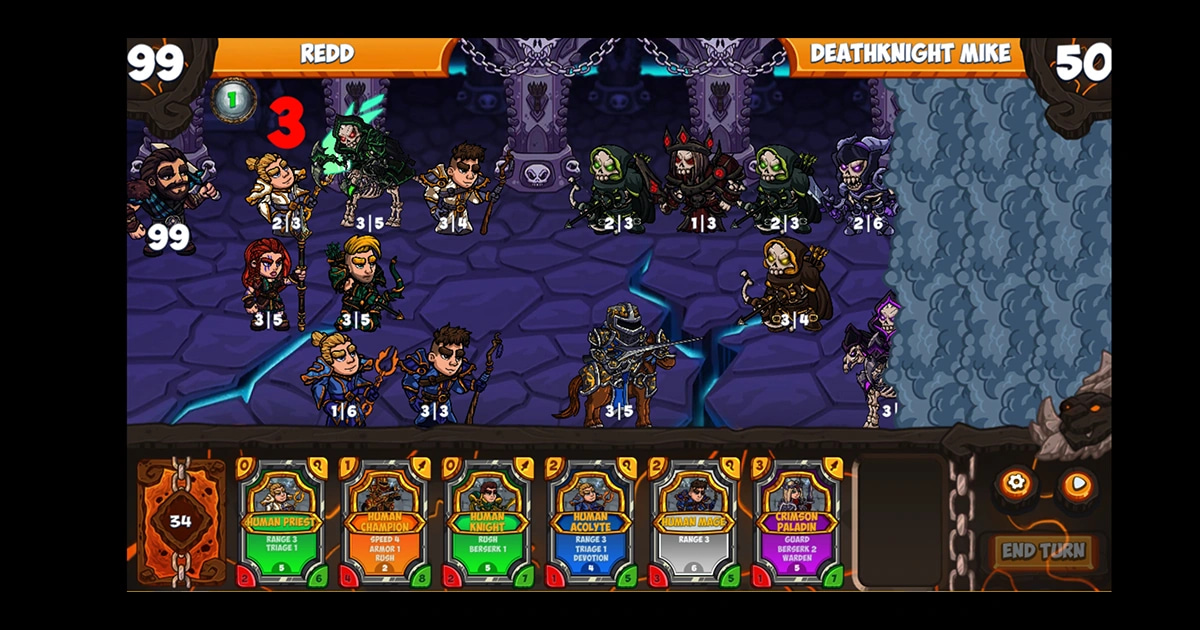 Each player builds a deck of up to 30 cards from varying rarities (Common, Uncommon, Rare, Epic, Legendary) which you take into battle. The aim of each battle to reduce the enemy hero's health to zero before he manages to deplete your hero.
Character
There are five different levels of character rarity: common, uncommon, rare, epic, and legendary. The levels of each character are 10. To advance to the next level, combine two characters with the same level and stats. Characters gain attack power and health points as you level them up, and occasionally they also get new skills. Check out the card library to see all of the available characters. The majority of characters adhere to the combination rules and have ten levels; however, a few special characters are in short supply and have dynamic leveling; for more details, see the section of this guide.
There are a maximum of 3 special talents available for each character. Each ability has a significant impact on the combat strategy and enables you to create a diversified deck that sets you apart from your competitors. Characters have a base movement speed of 2, unless their abilities demand different.
Decks
Pressing the Deck Icon on the Main Menu brings up the Deck Menu. Your Hero is shown in the upper left corner; tapping the Hero's symbol brings up the Options menu. The buttons 1 through 5 represent various deck saves. At initially, they are locked with only one deck saving option. When worn, a unique item called a "Codex" enables extra deck saves and boosts your hero's HP as well. With four Codex rarities, the first four provide more deck saves and HP than the last.
The deck name that displays the "Deck Power" is "Deck Five." Deck Power, which grows or decreases when characters are added to or removed from your deck, measures the average power of the cards you have chosen to include in your deck.
Choose one of the available cards at the bottom of the screen to add a character to your deck. Then, to include it in your current deck, click on an open Deck Slot in the center. In a similar manner, you may choose a card from the bottom and click on a Deck Slot that is currently occupied to swap out the character you originally selected. You can see a white number at the bottom of each card, indicating how many of that particular card you now hold. You may have up to three of the same character in your deck, whether they be three level 1 versions or one level, two levels, and three levels. When a character can no longer be added to your deck, it is "greyed out" and no longer available.
Deck Rarity Restrictions
| Card Type | Unit per Deck |
| --- | --- |
| Uncommon cards | 3 per deck |
| Rare cards | 3 per deck |
| Epic cards | 1 per deck |
| Legendary cards | 1 per deck |
| Dynamic cards: | 1 per deck |
| Common cards | 3 per deck |
You can choose just the character race, just the level, or just the rarity. Alternatively, you may choose a combination to narrow your search by rarity, level, and race. After choosing your filters, click the filter button once again to apply them.
Pets
Pets will soon be available in the game and will consist of:
A companion for your hero who is an in-game character.
New pet skills that can change the course of a conflict.
The capacity for your pet to aimlessly mine KKT on your behalf.
Heroes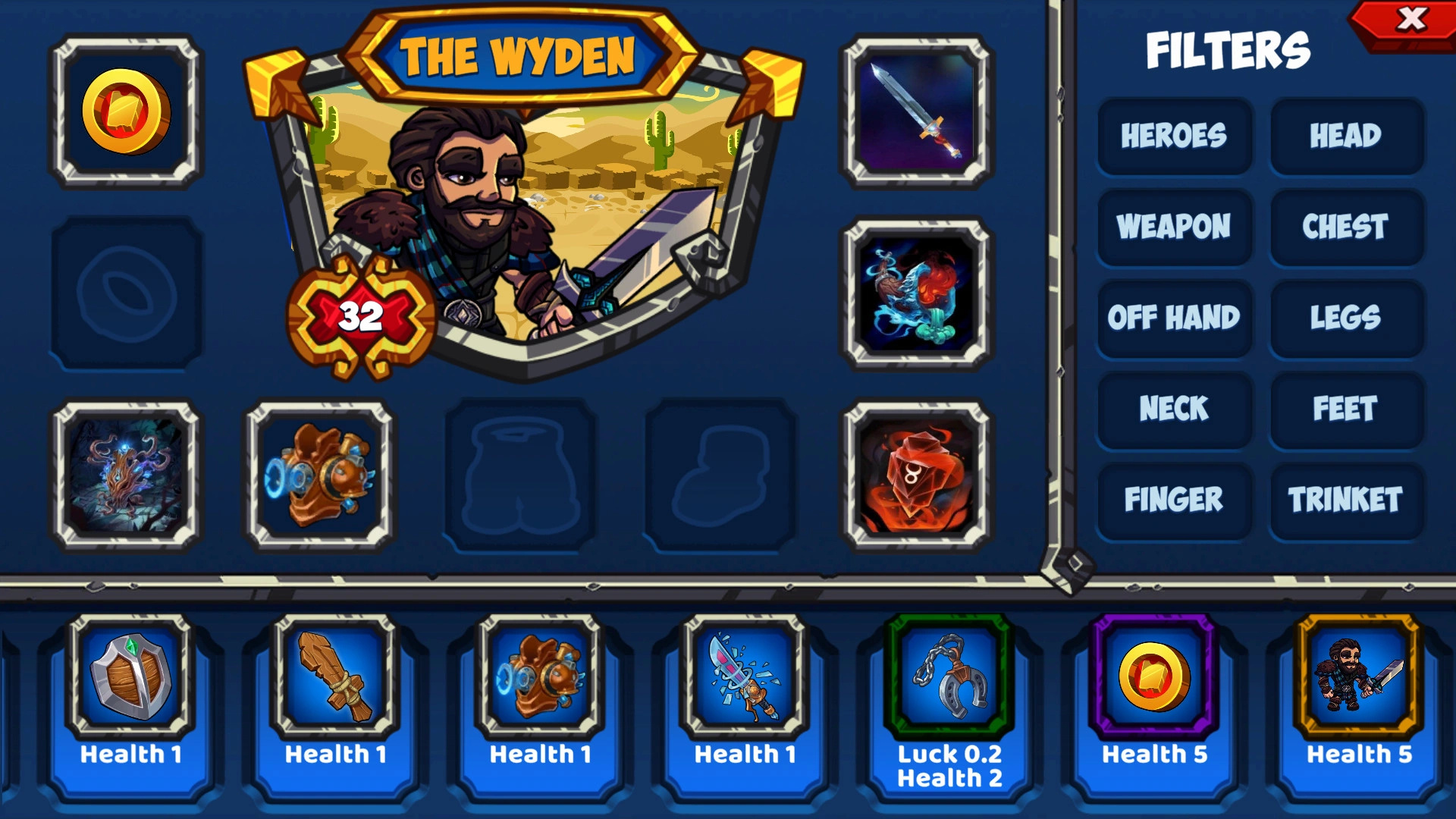 There are 5 Heroes available right now. Everyone starts with a basic hero who has 10 HP. The health of Multiverse Mike, an Enjin Multiverse character, has increased; it is presently +1 HP. At level 1, The Wyden offers a tremendous +5 HP. Then, when you upgrade your Wyden, an additional +1 HP every level. Wydens can only level up by winning a future 1v1 competition against other Wydens. The dynamic Multiverse Mikes Hero HP bonus rises in proportion to the growth of the Kingdom Karnage player base and the quantity of Multiverse Mike NFTs in circulation.
The strongest Hero is The Wyden. He is sold out and is only accessible from other players through JumpNet Marketplace or the in-game market.
Game Modes
Challenge
There are two main challenge types available for now: Random and Endurance. The simplest fun-only option is called Random Challenge. You are matched up with an arbitrary opponent. an opportunity to test out your deck with no repercussions, but also with no incentive.
Not for the faint of heart is the endurance mode. The opposing boss has 999 HP, can kill soldiers who approach too closely, and keeps having his deck strengthened. Fortunately, the objective is to avoid being defeated as long as possible; it is not to win.
When you lose, Blue Gems are given to you in the lower left corner along with your kill score. You gain more jewels as you kill more enemies.
King of Karnage
The current King of Karnage can be challenged by players to a 1v1 battle. The King is controlled by AI, therefore several players can challenge the King at any moment. The prize fund receives a challenge entry fee in the currency $KKT (minus a small fee collected by the game). Every 10 minutes, a tiny portion of the Global KKT pool is added to the reward pools as well.
Every time a King successfully defends his throne, one random card in his deck is demoted one level, so weakening his deck and preventing powerful players from becoming unbeatable.
When a King is beaten, they take 75% of the money in the pot at the time, leaving 25% to start the reign of the winner. There are two KoK variants available. one for newcomers ("Normal") and one for seasoned players ("Elite") (100KKT). Any player may challenge either throne, but nobody may hold both thrones simultaneously.
The Global KKT pool contributes more to the experienced throne reward pool than it does to the novice throne.
Common and uncommon cards with a rank of 4 or below are only allowed in beginner mode. Any deck may be used to play Elite mode.
PvP
You compete against other players' decks in player versus player (PvP). The game requires a full deck of 30 cards (no restrictions on race).
Use your player-created deck in ranked 1 v 1 battles. Rewards are given daily and weekly in ranked PvP:
Daily: Win 5 daily PvP fights to get a daily gift. The more daily PvP battles you win during the month, the higher you will go up the reward tree and the better the rewards will be.
Each month, you can compete against other players for KKT rewards in a league style. To get an award, users must maintain their ranking in the top 100.
Game Currencies
Kingdom Karnage has two currencies:
Kingdom Karnage Token (KKT)
Blue Diamonds
Kingdom Karnage Token (KKT)
The official currency of Kingdom Karnage is KKT. All premium game modes, such as the following:
The Auction House
Catacombs
King of Karnage
Midas Vault
KKT Contract Address: 0xe64017bdacbe7dfc84886c3704a26d566e7550de
Blue Diamonds
The coin known as Blue Diamonds is found in the Kingdom Karnage dungeons. Users may always exchange 5 blue diamonds for a random Kingdom Karnage card (Common to Rare).[4]
See something wrong?
Report to us.
Kingdom Karnage
Did you find this article interesting?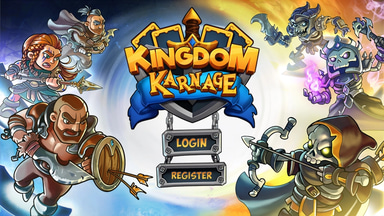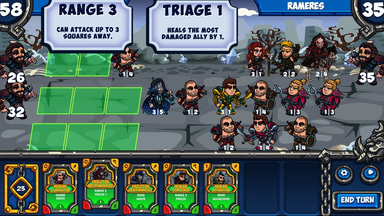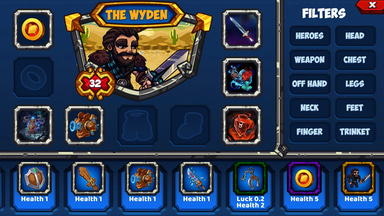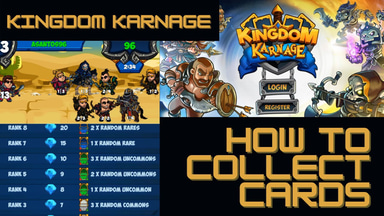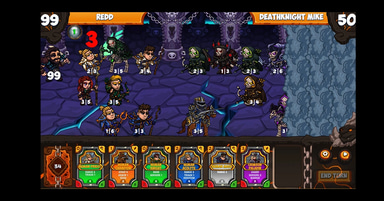 REFERENCES
[1]
Kingdom Karnage website
Aug 20, 2022
[2]
Gameplay Guide
Aug 20, 2022
[3]
Kingdom Karnage - How to earn cards
Aug 20, 2022
[4]
Kingdom Karnage on twitter
Aug 20, 2022