Leon Li
Leon Lin Li is one of the co-founders of Huobi. He was a Bitcoin supporter from the early days. Prior to founding Huobi Group in 2013, Leon held the role of a computer engineer at Oracle. [1][2]

Li has been recognized through various awards for his contributions within the blockchain industry. Notable among these are the 2018 China Fintech Award for Outstanding Contribution and the 2018 China Internet Finance Association Award for Outstanding Entrepreneur. [3]
Education
In 2007, Leon Li earned a Master's degree in Control Science and Engineering from Tsinghua University. [4]
Career
After graduating, Li worked as a computer engineer at Oracle, one of the largest database providers worldwide. He started his entrepreneurial career in 2009. He founded multiple internet companies and undertook various projects, with a particular emphasis on social networking services and vertical search platforms. Among his remarkable projects was the establishment of Renrenzhe, which stood as China's second-largest independent lifestyle search site. [5]
Huobi
In 2013, Li founded Huobi, a cryptocurrency trading platform situated in China. Over time, this platform has extended its reach to encompass operations in more than 130 countries. [3]
In October 2022, it was announced that Leon Li had sold his entire stake in Huobi and his retirement in the exchange's operations. The sale of Li's holdings in Huobi was directed towards a buyout firm under the management of About Capital Management (HK). This information was conveyed through an official statement via email. As a result of this transaction, the co-founder, Leon Li, will no longer maintain any involvement in the various aspects of Huobi Global's business operations. This development has been confirmed by a spokesperson representing Huobi. [6]
FTX
New Huo Technology, a digital asset services company with Leon Li as the chairman, had a deposit of 18.1 million worth of cryptocurrencies in the crypto exchange FTX. New Huo Technology reported that the affected cryptocurrencies comprise around $13.2 million in client assets tied to their trading requests, along with approximately $4.9 million in assets belonging to a subsidiary. [9][10]
After the collapse of FTX in November 2022, Leon Li entered a loan agreement amounting to US$14 million with New Huo Technology to cover client assets and address any liabilities resulting from FTX's bankruptcy. [7][10]
Legal Dispute with Huobi
In June 2023, X-Spot Co. Limited, headed by Leon Li, initiated a copyright infringement lawsuit against Huobi Global. Li asserts that despite selling his majority stake to an entity controlled by Justin Sun in November of the previous year, his company, X-Spot, still holds trademark rights related to the term "Huobi Global." He alleges that the actual exchange, "Huobi Global," has been using this trademark without proper authorization. [11]
In response, Huobi suspended the account of Leon Li's brother, a significant financial supporter of his legal pursuits. This disagreement led to a temporary halt in trading within the exchange's fintech sector. [8]
See something wrong?
Report to us.
Leon Li
Did you find this article interesting?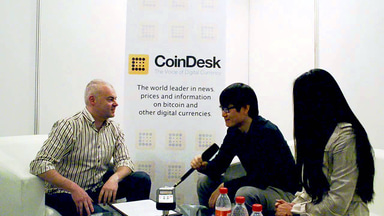 REFERENCES
[1]
Coinmarketcap
Aug 17, 2023
[3]
Open Business Council
Aug 17, 2023
[4]
Coin Telegraph - People in Crypto
Aug 17, 2023
[5]
Open Business Council
Aug 17, 2023
[6]
Chinese crypto mogul Leon Li sells stake in exchange firm Huobi
Aug 17, 2023
[7]
Former Huobi CEO Leon Li offers US$14 mln loan to cover funds locked in FTX
Aug 17, 2023
[8]
The Unpredictable Saga
Aug 17, 2023
[9]
FTX Fiasco: Crypto Mogul Leon Li's Firm Has $18 Million Stuck On Sam Bankman-Fried's Bankrupt Exchange
Sep 25, 2023
[10]
Announcement on FTX bankruptcy
Sep 25, 2023
[11]
Huobi sues… Huobi? 3AC rises from ashes, Korea crypto contagion: Asia Express
Sep 25, 2023