Lost Poets
Lost Poets is a Non-Fungible Token (NFT) collection and a strategy game by Pak, that includes 65536 obtainable NFTs and 1024 Origin NFTs. The project's release is broken down into several stages.  [1][9]
Overview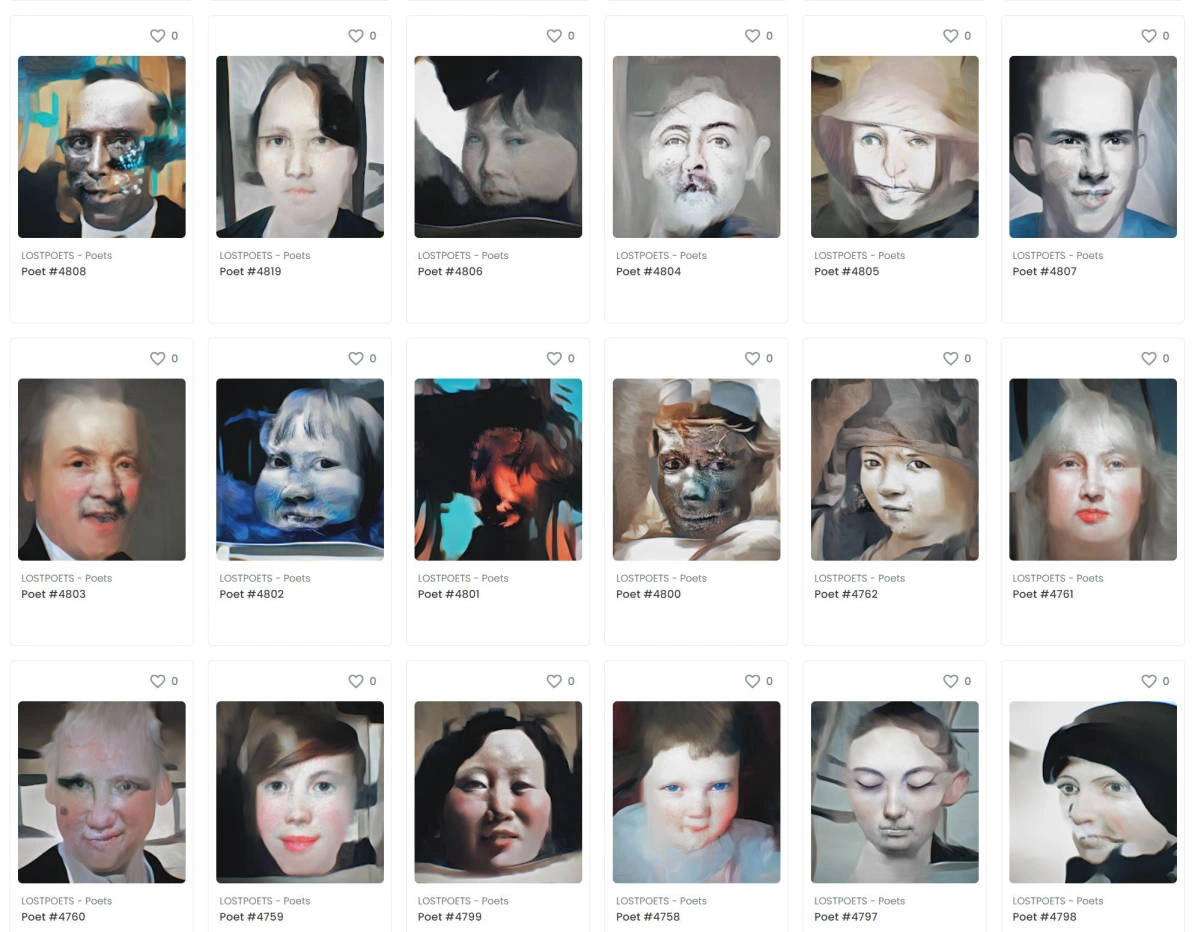 Lost Poets is an NFT collectible and a strategy game launched on September 3, 2021, by Pak. There are a total of 65536 attainable NFTs and 1024 Origin NFTs in the NFT collection. All 65536 NFTs were sold within the same day. Although the sale was supposed to last for 48 hours, all NFTs were sold in just 2 hours gaining around $70 million. 
[7]
The first installment of the collection began with the sale of "Pages," a single, multi-edition NFT set, each allowing to mint a "Poet," an AI-generated portrait designed by Pak. The price of each page was set at 0.32 ETH during the sale. [8]
Expanding upon Pak's last project, The Fungible collection, the $ASH ecosystem will be in use throughout the duration of the "Lost Poets" project. A snapshot of $ASH holders was taken prior to launch and 7,586 Pages were airdropped to those with 25 or more $ASH in their wallets at the time of the snapshot. [8]
After the sale ended, there was a waiting period of roughly 2 to 3 weeks before a new mechanism was initiated allowing Pages holders to claim their "Poets." Each Page yielded a Poet, meaning the total supply of Poets could be on par with Pages, but some are sure to hold their "Pages," which according to Pak will "always have exchange value." [8]
Mechanism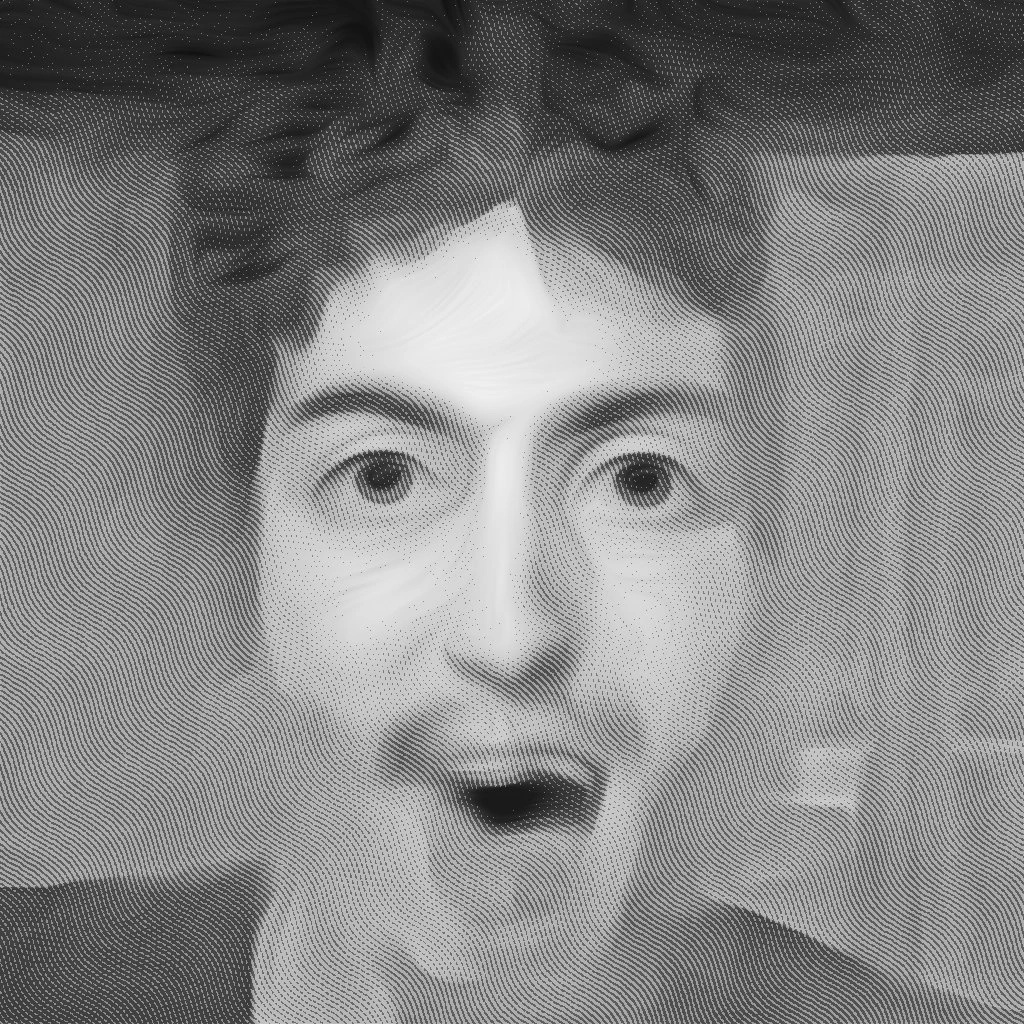 Collectors may give their Poets names and make up their own stories for them. Therefore, the discoverers of this civilisation will shape it.
Every day for a year, a random pair of Origin Poets will be dropped to collectors. Each Origin Poet will only be able to access its own latents during these drops. In other words, holders have a chance to earn Origin tokens for each and every one of their Poets every day.
The value structure of the collection will change when a new mechanism is introduced at the "The Twist" stage of the game.
The Poets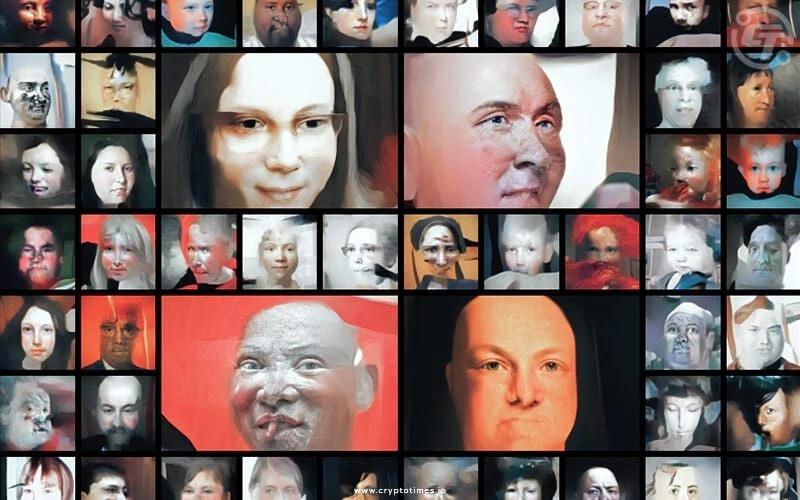 65536 poets were waiting to be discovered ab aeterno on the dingy shelves of a chamber in The Library of Babel ages ago. These lost poets from 1024 various beginnings wander between their buried 256 selves in this fractal labyrinth.
Notable Sales
On September 25, 2021, several Origin NFTs sold for 50 ETH ($146,267) each on OpenSea. [10]  [11][12]
Ecosystem
The Burn/$ASH ecology is connected to the Lost Poets collection. Taking into consideration current $ASH holders' balances, 7586 of the 65536 pages are divided to them based on a snapshot made right before the debut of this website.
All Poet NFTs will be included to the Burn.art high tier list and will award $ASH when burned once the project plan is complete.
Roadmap
<strong>Prologue</strong>: Project Introduction. 48-hour pre-sale countdown starts
<strong>Act I</strong>: The Sale: 48-hour sale starts. $ASH holders are rewarded.
<strong>Act II</strong>: The Reveal: Poets NFTs are claimed using Page tokens. Leaderboard Origin NFTs are distributed.
<strong>Act III</strong>: The Explorer: Collectors understand mechanisms. Some poets are named.
<strong>Act IV</strong>: the Twist: "Remember, this is a Pak Project. Anything can happen."
<strong>Epilogue</strong>: The Final form is reached (365 Days). $ASH is enabled for all Poets. [1]
See something wrong?
Report to us.
Lost Poets
Did you find this article interesting?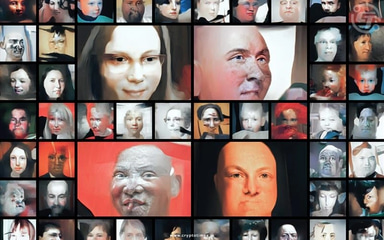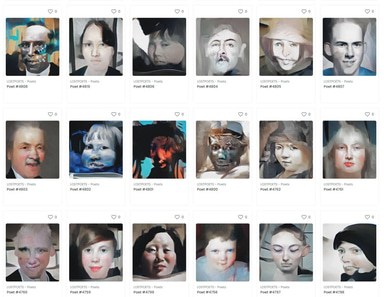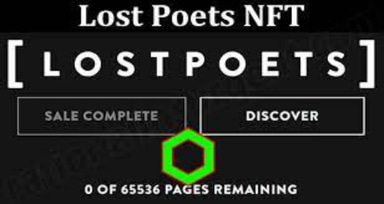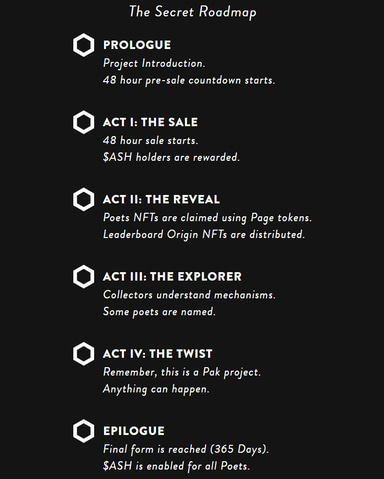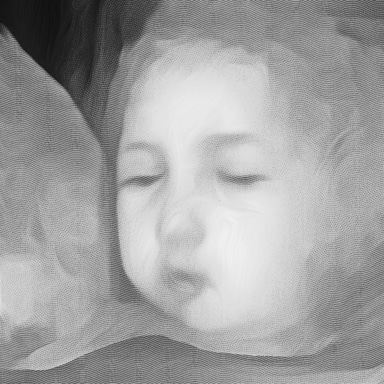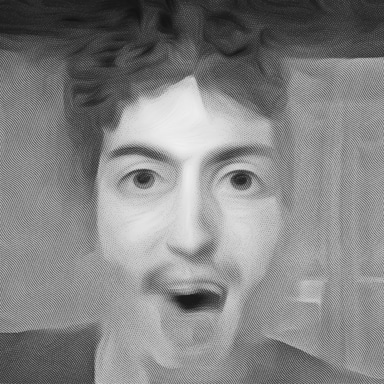 REFERENCES
[1]
Lost Poets website
Aug 21, 2022
[2]
Lost Poets Drop Guide
Aug 21, 2022
[3]
NFT Market Update
Aug 21, 2022
[4]
Lost Poets Introduction
Aug 21, 2022
[5]
Lost Poets on twitter
Aug 21, 2022
[6]
This NFT collection will blow up in 2 weeks - Lost Poets
Aug 21, 2022
[7]
The New LostPoets Project by Pak Gained $70M in 2Hrs
Aug 21, 2022
[8]
Pak Launches Enigmatic "Lost Poets" NFT Project
Aug 21, 2022
[9]
PAK COLLECTIBLE: LOST POETS | NFT DROP GUIDE
Aug 21, 2022
[10]
Origin #WNVU on Opensea
Aug 21, 2022
[11]
Origin #528T on Opensea
Aug 21, 2022
[12]
Origin #9VBG on Opensea
Aug 21, 2022