Marius Sperlich
Marius Sperlich is a 29 years old German NFT artist and photographer. He is a famous international artist with over 500k followers on Instagram.  [1][3]
Career
Marius is known for his sensual artworks. He makes use of the human figure as a canvas to style tiny props that tell a larger story. His non-digital success has taken the world by storm. His collection "Modern Drugs" drew a massive following. Comfortable in the digital realm, Marius created an interactive portrait titled "Likes=Money" that priced his are based on Instagram likes, resulting in over 110k likes and over $100k sale.
Marius expresses his art stories on the human body. He personally invites his clients into a world that subverts their expectations, challenging societal norms and commenting on urgent contemporary topics. All of his artworks are real miniature sets that were built for his narratives. They contain no photoshops.
Sperlich's unique visual style as well as the dialogue sparked by his images has caught the public's attention, growing him a following of over half a million people on Instagram alone, as well as the recognition of publications, celebrities, and art lovers alike.
Deep Rest
The term "depressed" should be viewed as "deep rest." Your body need depression. The character you've been attempting to play needs to take a long nap.
NFT Art Works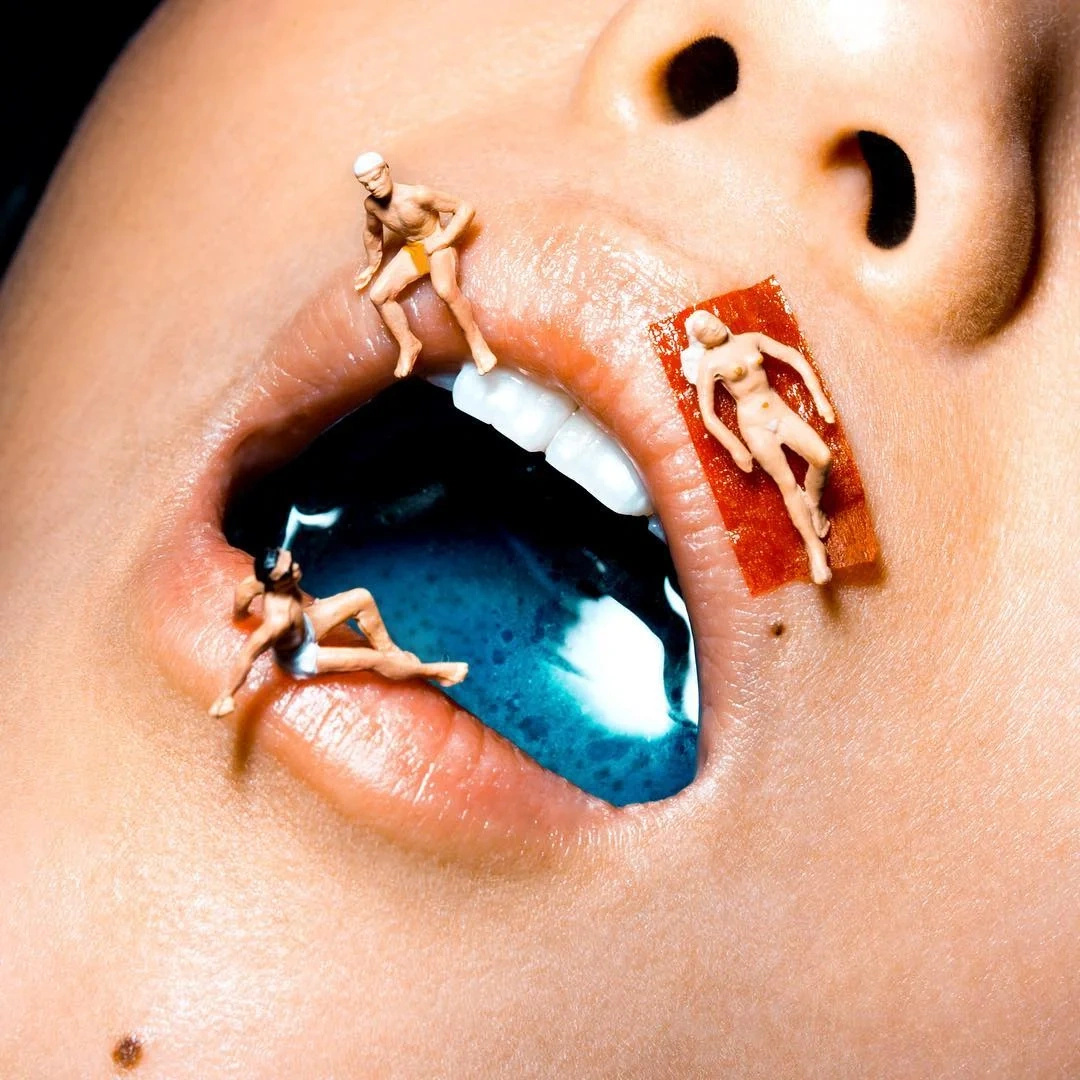 "The Ecstasy of Crypto - Bitcoin Edition" had 478 editions sold. Its original listing price was $750. Its highest bid was $1,400 and it was last sold for $490.
[7]
"The Ecstasy of Crypto 2 - Bitcoin Edition" which had its Original listing price as $500 and had 538 editions purchased. Its highest bid was $400, and it was kast sold for $300.[4][5]
"482 MG" had 786 editions purchased. Its original listing price was $999. Its highest bid was $800.00 and it was last sold for $525.[6]
"You Only Loved Me When We Were High" is currently sold for $3,298.21.[10]
Features
Marius was approved by Playboy for their 65th-anniversary issue cover. He has also been featured in famous publications such as Vogue, Glamour, Highsnobiety, Dazed, i-D, HYPEBEAST, The Love Magazine, and a lot more.
Likes = Money
In 2019 Marius had an interactive exhibit dubbed "Likes = Money" at Art Basel. It was the first of its kind, basing its final price tag on the number of likes received within 24h. Marius' work is always in interaction with the contemporary movements of society. Always relevant, his work has the rare quality of being able to catch anyone: he speaks the language of a generation.[2][8][9][11]
NSFW NFT Collections

The German artist, reinvents the human body as a canvas to produce one-of-a-kind tiny sceneries. There is no use of photoshop; all the miniatures are real and custom-built to fit his themes. His distinctive style and commentary on current events have helped him amass a sizable follower base—nearly 600 million on Instagram alone.
He has worked with a variety of companies, including Playboy, for whom he styled and took the photos on the cover of the 65th anniversary issue.
Associations
Sperlich is acquainted with Bonnie Strange.
See something wrong?
Report to us.
Marius Sperlich
Did you find this article interesting?