Michael Kagan
Michael Kagan is a crypto artist from America. His paintings mainly focus on space travel. Through his paintings, He explores the physical and emotional journey that accompanies explorers from mountaineers to astronauts.[3][4]
Personal
He is an American. He was born in Virginia Beach, Virginia in 1980 and he is 41 years old.
Education
He had his college education at George Washington University, where he majored in Painting and Art History. He moved to New York City after graduation and is currently based in Brooklyn.[1]
Achievements and Awards
He is an artist who is highly celebrated for his metaphorical and abstract paintings. His paintings are inspired by space travel as well as futuristic technology. He has released five digital paintings that are available for purchase as a set of three or a set of ten. Prices for his works range from $3,000 USD to $5,000 USD.[2][6]
His special projects include a commission from The Smithsonian, two apparel collaborations with Pharrell Williams, and album cover artwork for The White Lies album Big TV which won an Art Vinyl award for Best Art Vinyl, 2013. He has been exhibited in numerous solo and group exhibitions worldwide including Over The Influence, Hong Kong (2021); Over The Influence, Los Angeles, California, USA (2020); Half Gallery, New York, NY, USA (2020); Harper's Books, East Hampton, NY, USA (2020); Nino Meir Gallery, Los Angeles, CA, USA (2020); Bill Brady Gallery, Miami, FL, USA (2018); and a recent solo exhibition at Virginia MOCA, Virginia Beach, VA, USA (2019/2020). Kagan's work is in the collections of the Hall Collection, Reading, VT, USA; Maezawa Collection, [7]Chiba, Japan; Maki Collection, Tokyo, Japan; Gemini Trust Company, New York, NY, USA; Fidelity Investments Corporate Contemporary Art Collection, Boston, MA, USA; Founders Fund, San Francisco, CA, USA; and Jacob & Co., New York, NY, USA amongst others. A recent monograph of his work was released in 2019 by ARTBOOK | DAP.[4][5]
Total Artwork Value
He has sold a total of 200 artworks valued at $864,622.96 (approximately 354.844 ETH).
NFT Collections
His numerous NFTs include the following:
CERNAN (white), sold 38 editions at an original listing price of $750. It had a highest bid of $1,100 and was last sold for $2,000.
CERNAN (blue) sold 33 editions at an original listing price of $750. Its highest bid price was $1,650 and was last sold for $2,200.
CERNAN (black) sold 33 editions at an original listing price of $750. Its highest bid price was $1,400 and was last sold for $1,600.
CERNAN (chrome) has 47 editions. Its original listing price is $1,053 , highest bid is $1,550 and was last sold for $1,888.
CERNAN (Time to Launch) has 17 editions. It has an original listing price of $1,554, highest bid price of $1,800, and was last sold for $5,000.
It Lasts Forever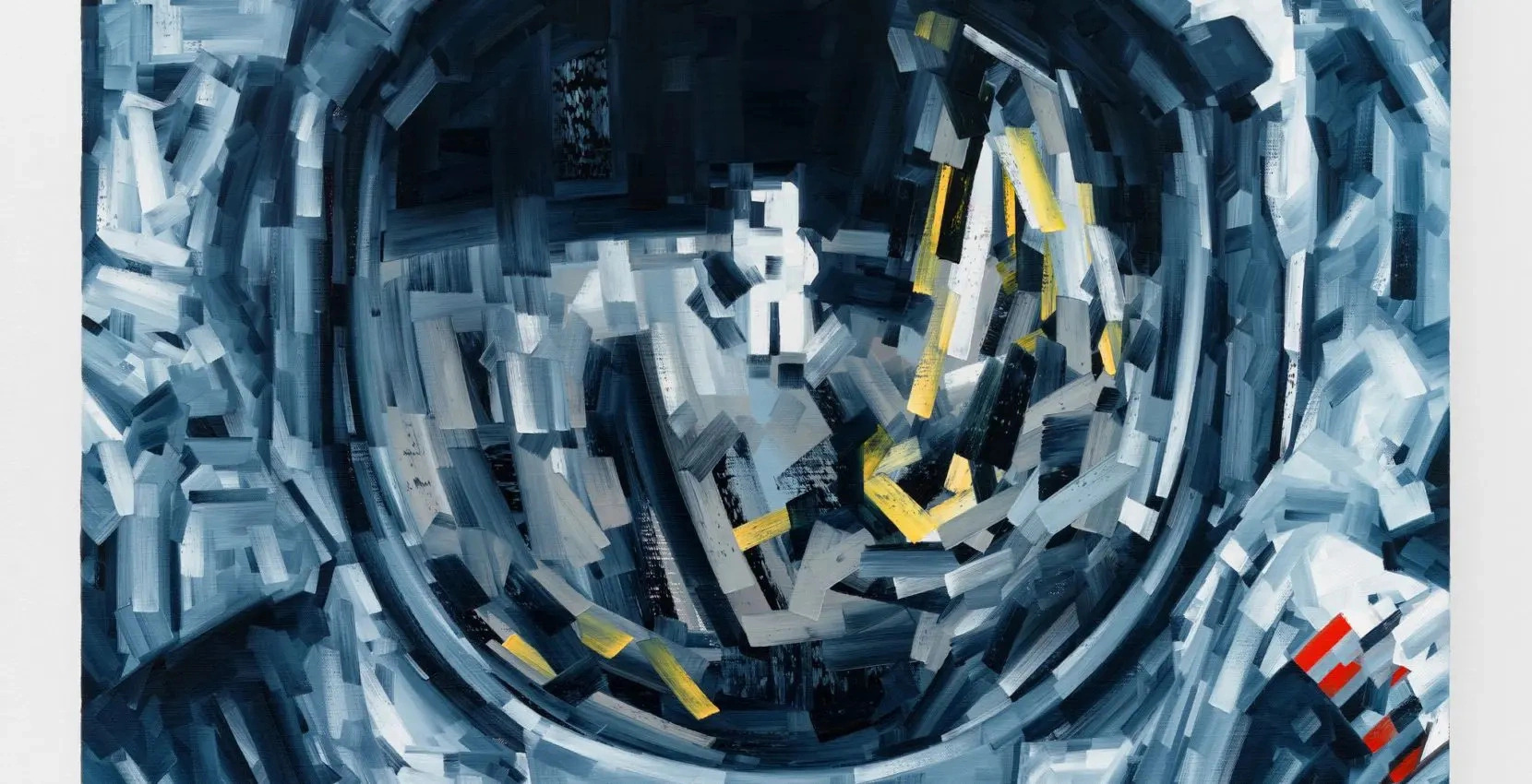 Drawing on exploration and adventure motifs, Michael Kagan depicts erosion as a process that eats away at classic pictures from the 1970s and 1980s. What meanings does he assign to these apex Modernism moments? Is it an amalgam? A repeat? An appropriated thing? or a return to optimism that is idealistic?
The juxtaposition of the personal execution of the painting and the social construction of these events - space travel, mountaineering, car racing - gives Kagan's work a sense of distance from what might be read as a reclamation of teenage fantasies. Kagan's work emphasizes the visibility of his brushwork, which in turn emphasizes the hand of the artist in representing these moments of adventure.
After "How We Remember" at Almine Rech Brussels in 2021, Michael Kagan's debut exhibition at the London gallery is titled "Michael Kagan: It Lasts Forever." Oil paintings by Brooklyn-based artist Michael Kagan are distinguished by their broad, expressive brushstrokes. Kagan investigates the psychological and physical journey that explorers, from mountaineers to astronauts, take. His powerful paintings show people defying the laws of nature via technological prowess and physical might. Michael's use of heavy, purposeful brushstrokes demonstrates his decisiveness and the strength of his subject.
Recent Achievements
In April 2021, He joined other artists to become one of the first to offer art works in the NFT auction space. He is Teaming up with Nifty Gateway for the company's launch, He created five exclusive non-fungible tokens for auction. They all sold out immediately. His work returned to Nifty Gateway on 8th of April with the first-ever fine art augmented reality NFT. In his words Kagan said:
"This collaboration evolved organically through my work and the professional relationships I have cultivated over time, and I'm looking forward to working in AR as a new medium that compliments and works well alongside of my paintings."
A lot of persons were truly inspired by Michael's iconic work portraying the limits of human potential.
The gallery explained that
"In F1 there is a tradition of drivers paying tribute to other drivers of the past – for example Hamilton wore a yellow helmet in a race in remembrance of Senna. In his selection of drivers, Kagan honors the past and present of the sport and the ways in which the drivers from the past have inspired a new generation."
See something wrong?
Report to us.
Michael Kagan
Did you find this article interesting?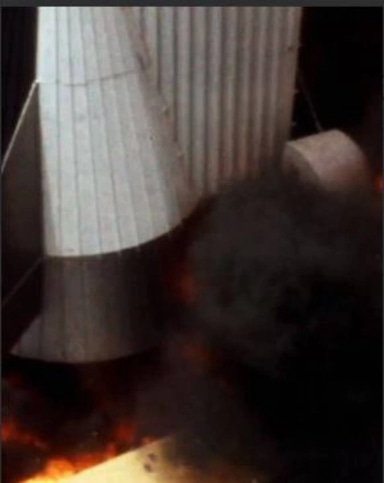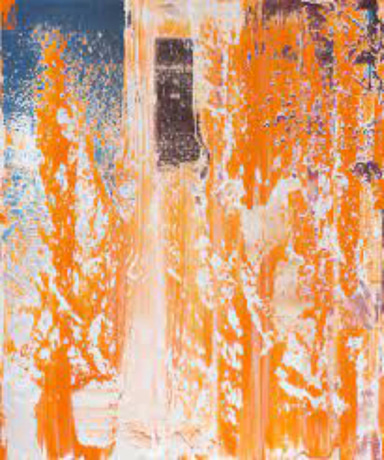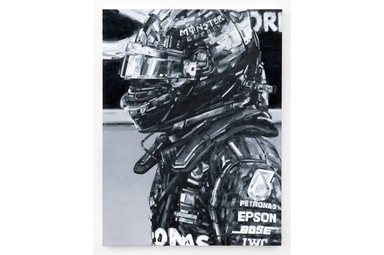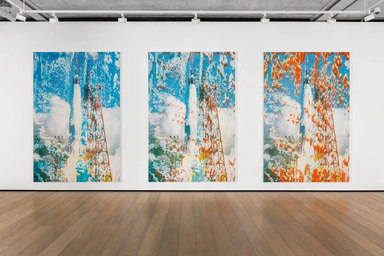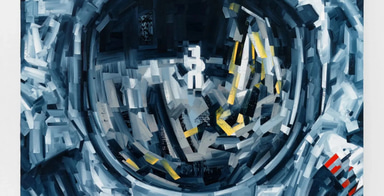 REFERENCES
[1]
Michael Jagan on Cryptoart
Aug 24, 2022
[2]
Nifty Gateway Marketplace Is Selling Limited Digital Art
Aug 24, 2022
[3]
Michael Kagan's website
Aug 24, 2022
[4]
Michael Kagan's profile on niftygateway
Aug 24, 2022
[5]
Michael Kagan on twitter
Aug 24, 2022
[6]
Michael Kagan's First Ever Augmented Reality Fine Art NFT
Aug 24, 2022
[7]
Honors F1 Drivers in "It's Never Over" Solo Exhibition
Aug 24, 2022