Ming Wu
Ming Wu is the Co-founder and Chief Technology Officer (CTO) of Conflux, a permissionless layer 1 blockchain. He is also a Senior Researcher Manager in the systems research group at Microsoft Research Asia. [1][2][3][4]

Education
Ming Wu attended the University of Science and Technology of China between 1997 and 2002 and obtained a Bachelor's degree in Computer Science. He proceeded to earn a Ph.D. in Computer Architecture from the Institute of Computing Technology, Chinese Academy of Sciences in 2007. His research focuses on distributed transaction processing systems, graph computing engines, and artificial intelligence platforms. [1][4][5]
Career
Ming Wu started his career in June 2007 as a Researcher at Microsoft Research Asia. In December 2013, he became the Lead Researcher, and in June 2017, he became the Senior Researcher Manager at the company. His research focuses on distributed systems, and he has designed and implemented large-scale distributed machine learning systems, many of which are adopted in several Microsoft products. [1][5]
Conflux
Ming Wu joined Conflux after obtaining his Ph.D. in September 2018 as the co-founder and Chief Technology Officer (CTO). [5]
"I joined Conflux together with my co-founders and because the blockchain is also a distributed system, I was very excited to enter the blockchain industry. - Ming Wu in an interview[4]
When asked what problems Conflux is trying to solve, Ming Wu responded;
"Conflux aims to address the performance bottleneck in decentralized blockchain systems while maintaining security and decentralization" - Ming Wu
Publications
Ming Wu has authored publications in notable computer system conferences, including SOSP, OSDI, NSDI, ATC, EuroSys, SoCC, VLDB, and others. He held the position of Programme Committee Member for conferences such as OSDI, ASPLOS, HotDep, and MiddleWare. [5]
He also served as the Publication Chair for the Symposium of Operating Systems Principles (SOSP'17). [5]
See something wrong?
Report to us.
Ming Wu
Did you find this article interesting?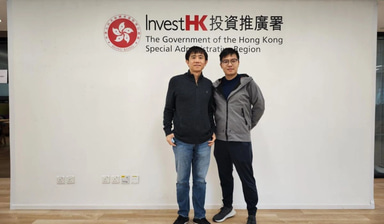 REFERENCES
[1]
Wing Wu Linkedin
Jul 14, 2023
[2]
Ming Wu Profile
Jul 14, 2023
[3]
Ming Wu Cruchbase
Jul 14, 2023
[4]
Interview with Ming Wu
Jul 14, 2023
[5]
Conflux Founders Series — Meet Ming Wu
Jul 14, 2023
[6]
Conflux Network Ventures Into Hong Kong's Friendly Market
Jul 14, 2023