My Crypto Heroes
My Crypto Heroes (launched November 30, 2018) is an Ethereum Based online MMORPG game where users fight their way through quests, battles, and tournaments in a parallel mysterious Japanese universe. [1]
By leveling up the heroes and weapons, they'll become the users' own assets tradable for Ethereum or GUM (the in-game currency).
Overview
My Crypto Heroes was launched by double jump.tokyo Inc, an established online game development company in Japan on November 30, 2018.
It has been ranked No. 1 in the world in transaction volume, transaction volume, and DAU as an Ethereum-based blockchain game.
There are 3 types of Non-Fungible Token (NFT) in the game which include heroes, extensions, and land.
There are 9 lands in the game:
Ocean
Strawberry
Tangerine
Lime
Graphite
Grape
Sage
Blueberry
Ruby 2.
How My Crypto Heroes Works
The main idea of MCH is to set up teams of 3 heroes and equip each with two extensions. There are different game modes:
The heroes fight against enemies in lands called "nodes", the heroes and extensions level up by accumulating crypto energy (CE) when the 3 waves of each quest are completed.
Each node can be played in different difficulty levels and each completed node quest rewards with an extension. These can be replicas or originals, the chances of looting an original extension increase greatly at higher levels.
Just as the heroes have skills, enemies can also trigger conditions that affect the heroes like confusion, sleeping, poison, and fear.
Player vs Player Battles
Currently there are various types of battles in the MCH world
Arena – anyone can create an arena and invite players to participate in tournaments.
Colosseum – A new battle concept currently being introduced.
Land Battle – There are knight battles, G5, and flag battles.
Duel Cup – Official tournaments where you can loot cool extensions.
Raid – Occasional fights where you dedicate CE to defeat an enemy and loot limited time extensions.
Premium Membership
Having premium membership on MCH is a fun experience. However, to be competitive and advance faster in the game while increasing chances to loot rarer extensions, the prime membership is a great one-time-only purchase. These are the perks of being a prime member:
Free daily GUM (35 GUM a day with 1% of getting 300 GUM) Claiming daily one can collect up to 1,300 GUM a month, enough to renew membership as long as one want.
Double CE in quests - This will be incredibly useful to level up heroes and extensions faster.
Increase quest teams and quest templates from 3 to 6 - This lets users test different team setups as well as configure teams for more heroes.
5 revivals - allows revival of team in case it's defeated in a quest.
Limited quests for prime - There's a prime node and prime levels in normal nodes.
TOKU Bonuses - Each rank in the TOKU season gives additional GUM.
CE Auto dedication - this is an awesome feature that allows users to dedicate CE to the cryptid automatically after extensions and heroes reached their max level. [4]
TOKU
TOKU is a proof of play concept that acts like a loyalty program, rewarding players for their accumulated CE during certain periods of time called Seasons where original heroes and extensions are dedicated as a sacrifice to the god (cryptid) of the land. The more CE dedicated, the more TOKU points accumulated for rewards, and the stronger the cryptid's boost will be. One can;
Dedicate to cryptid - Users can trade the CE accumulated in original heroes and extensions for TOKU points. This means depending on how much CE is dedicated, hero or extension will be leveled down accordingly. Users can also trade replicas for TOKU points and completely dedicate an extension to get even more TOKU points but they can lose ownership of the extension when choosing this option.
Absorb extensions - Users can pretty much absorb the CE of one extension and transfer it to another one. TOKU points rank users higher in the TOKU season. [3]
The Market
The market is divided in two:
The shop - This is where you buy the in-game currency GUM, original heroes, replica heroes and the prime membership.
Trade - Users can trade heroes and extensions with other players.
OpenSea - This is where users can buy and sell Heroes, Extensions and Land for ETH.
Art Section
At the art section, users can upload their very own pixel art masterpiece and sell it for GUM. They don't only get to express themself artistically, but also give a valuable active skill to the player that decides to buy the art. This is a synergetic relationship between artists and players that can spark interactions between digital art and gaming with no precedent. [2]
NFTs and Tokens
The MCH game uses historical Hero NFTs ("Hero", "Heroes") which are equipped with weapons, called Extension NFT. In November 2020, the MCH governance token MCHC was released to involve users in the governance process of the MCH. The users have rights to give and vote
on opinions in all things, including game rules, policy, and content.
The last Hero sale was held on on Jan 11th, 2022, and since they were only 200 heroes for the sale and Hero sale system was designed in a such a way that as number of users will increase , it will bring value to it over the course of time .
Interestingly, This resulted in new users to invest large amount of ETH in order to participate and compete, which became an obstacle in the MCH's progress. To become more user friendly, MCH introduced couple of new NFTs - SOUL and $RAYS.[5]
MCH Soul ($MCHS)
It is the entry-level NFT for new users to enter My Crypto Heroes and it follows ERC721 token standards. It is created on polygon network by deploying smart contract and has an unlimited supply. The user can use it to play "Node: Soul", "Soul Battle", to strengthen the Extension, and to get JIN NFT. It is the fourth NFT issued by MCH, after Hero, Extension, and Land. It is a fixed set of 3 MCH Heroes, randomly generated at creation. Players can equip their Soul with Extensions NFTs to boost their strength. Souls can be forged by burning 9000 MCH $RAYS and 10 $MCHC.
MCH Rays ($RAYS)
It is a new fungible token (ERC-20) and it is utilized to give a reward for the games played using Soul. Similar to Soul, it also has an unlimited supply and created on Polygon Network.[5]
Partnerships
My Crypto Heroes have partnered with many NFT projects including cryptovision, Blackpool and Cryptomibs. [7][8][9]
See something wrong?
Report to us.
My Crypto Heroes
Did you find this article interesting?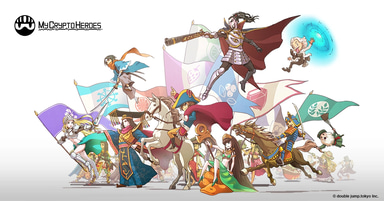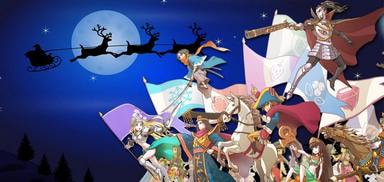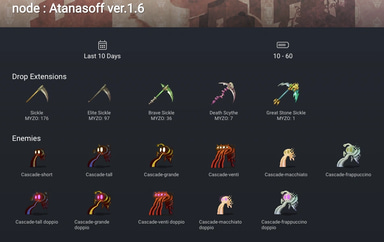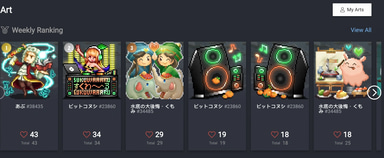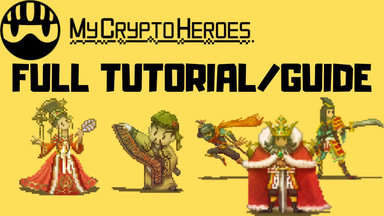 REFERENCES
[5]
Overview of Soul and Rays
Sep 14, 2022
[6]
How to Play MCH
Sep 14, 2022
[7]
Partnership with Blackpool
Sep 14, 2022
[8]
Partnership with Cryptovision
Sep 14, 2022
[9]
Collaboration with Cryptomibs
Sep 14, 2022