Ocean Protocol
Ocean Protocol (OCEAN) is an ecosystem for sharing data and associated services. It provides a tokenized service layer that exposes data, storage, computer, and algorithms for consumption with a set of deterministic proofs on availability and integrity that serve as verifiable service agreements.
Ocean protocol helps to unlock data, particularly for Artificial Intelligence. It is designed for scale and uses blockchain technology that allows data to be shared and sold in a safe, secure, and transparent manner.[1][2]
History
Ocean Protocol was founded in 2017 by BigchainDB founder, Bruce Pon, and AI and design expert, Trent McConaghy. Their main goal was to get back control of big data from corporations like Microsoft, Google, and Apple Inc., and allow it to be shared and monetized freely on an exchange.
By doing this people would no longer have to give up control of their data or compromise its security in order to make money from it.
Pon and McConaghy brought together a broad team with people experienced in AI, blockchain, and big data, as well as policy and business, to develop Ocean Protocol.
Ocean Protocol allows users to create a decentralized marketplace, composed of data assets and services that can be exchanged by users. The marketplace connects data providers and consumers and links to the data itself. It keeps an on-chain record of who owns the data, and who has purchased and shared it.[3]
"Ocean allows people to unlock the value of data without necessarily unlocking the data itself. It is a substrate to finally realize the potential of an open permission-less data economy while still preserving privacy,"
said Trent McConaghy, co-founder of Ocean Protocol.
"We welcome early collaborators already deploying their solutions on our network today, and we look forward to seeing tens, hundreds, even thousands of other marketplaces and applications to be built on top of Ocean, so that data can be freed from their existing silos to deliver world-changing solutions for many verticals including automotive, energy, healthcare and so on."
"Data and AI related service providers can use Ocean as a launchpad offering relevant services to data providers and consumers. In addition, Ocean gives data and AI professionals a means to monetize their findings and models,"
He added.
Ocean Protocol launched the Ocean Token in November 2017, alongside its Marketplace Framework which outlines the market attributes and components necessary to deploy the decentralized Ocean Protocol data exchange.
By 2018, the Ocean Token was already in pre-launch distribution with 3,500 contributors in 100 countries, an Advisor Program was also launched with 40 advisors in 20 cities, and they announced a partnership with IBM Watson AI XPRIZE.
In March 2020, Ocean Protocol launched its decentralized marketplace, customizable for data providers. By its latest round of funding in May 2019, Ocean Protocol had raised over $28 million.[4]
Team
The team combines a deep background in Big data, Blockchain, Artificial Intelligence, and data exchanges, with real-world business experience as entrepreneurs, designers, and technologists who have started over 20 companies.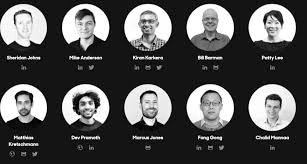 Their team and community are committed to kick-starting a New Data Economy that reaches every single person, company, and device, giving power back to data owners and enabling people to capture value from data to better our world.[5]
| Team Member | Role | |
| --- | --- | --- |
| Bruce Pon | Founder and CEO | |
| Trent McConaghy | Founder and CTO | |
| Razvan Olteanu | COO | |
| Cristina Pon | Co-Founder | |
| Sheridan Johns | | |
| Masha McConaghy | Co-Founder | |
| Matthias Kretschmann | Development and Building | |
| Mihai Scarlat | | |
| Ahmed Ali | | |
| Manan Patel | Growth Accelerator | |
| Samer Sallam | | |
| Sarah-Jean Vallon | Communications and Marketing | |
| Marian Dragomir | DevOps Architect | |
Ocean Protocol has over 35 advisors spanning the globe, with recognized expertise in AI, blockchain, big data, business, and policy. Advisors were carefully selected based on an alignment of values towards unlocking data and AI for society.
Advisors work to build meaningful collaborations, refer potential business partners, integrate with the protocol, and provide guidance on governance.
Some of the advisors include Dr. Carsten Stöcker CEO of Spherity , Prof. Dr. Sebastian Gajek Co-founder & former CTO Weeve , Adam Drake CEO Atazzo and Chris Ballinger founder and CEO of MOBI.
Overview
Data exchanged in a marketplace is not stored on the Ocean Protocol network itself: customers search for data sets on different marketplaces, then purchase an encrypted reference to it which can only be unlocked once certain conditions (for example, payment) are met. So data owners have full control of their data, regardless of what happens to it or who buys it.
The Ocean Protocol is an ecosystem composed of data assets and services, where assets are represented by data and algorithms, and services are represented by integration, processing, and persistence mechanisms. Ocean Protocol facilitates discovery by storing and promoting metadata, linking assets, and services, and provides a licensing framework that has toolsets for pricing.
A multitude of data marketplaces can hook into Ocean Protocol to provide "last mile" services to connect data providers and consumers. Ocean Protocol is designed so that data owners cannot be locked into any single marketplace. The data owner controls each dataset.[2]
Their goal is to keep working on enhancing AI software and services and they developed their Community Marketplace as a complementary ecosystem to the Enterprise Marketplace, where datasets can be bought and sold freely. As part of this effort, Ocean Protocol is seeking to deploy a standalone web app, restructure its data tokens for simplicity, and integrate incentives and staking into its Data Marketplace.
Over 20 million Ocean Tokens have been allocated to the fund, earmarked for developers, startups, and service providers building projects on the network. The Fund consists of the Shipyard incubation program, Ocean Bounties (managed on Gitcoin), and hacking competitions such as the Data Economy Challenge.[6][4]
Use Cases
Ocean Protocol has seen several successful implementations. In 2019, sgCarMart integrated Ocean Protocol into its online used car marketplace, allowing buyers to access accurate, verifiable data on their second-hand car purchases, including numbers of previous owners or details of ongoing mechanical problems.
Ocean Protocol is also being used in the healthcare industry where data on diseases normally recorded in offline isolation can be shared and analyzed with discretion and security around the world. Most recently, the Ocean network has been used by an AI solution known as James to make crucial data on Parkinson's disease available to global healthcare users, helping to facilitate better decision making and resolve trends across data sets.
Ocean Protocol has partnered with industries and startups in order to show how safe sharing of data can help companies gain a competitive edge and improve people's wellbeing. In the Insurance sector, Aviva and ConnectedLife are applying data analytics and artificial intelligence on smart home data to enhance the protection and care for the aging population and support independent living.
In Healthcare, Roche Diagnostics is exploring ways to improve care for patients on blood-thinning therapy. In Retail, Next Billion is piloting a new data-sharing model that rewards rural store owners for contributing sales data.[7]
Services
Ocean Protocol offers access to a broad data environment with open-source software, including the Keeper blockchain client, Parity SecretStore, and Aquarius metadata management, available for developers seeking the necessary components to develop and implement their own Ocean network.
Ocean Protocol has developed two main products: the Data Ecosystem Platform and the decentralized Data Marketplace.
The Data Ecosystem Platform
The Data Ecosystem Platform facilitates data access control so that owners are able to upload and store their data while retaining complete control when they monetize it for buyers. The platform includes the tools necessary to achieve that end, such as the Ocean blockchain, smart contracts, and software development kits.
The Decentralized Data Marketplace
The Decentralized Data Marketplace facilitates the sale and purchase of data by connecting sellers and buyers around the world. It consists of the Enterprise Marketplace, aimed at enterprise-level data providers (working, for example, in health, mobility, or logistics) and of the Community Marketplace, used by the wider community to buy and sell data assets.
Ocean Marketplace Actions
A marketplace's core functionality is about connecting buyers to sellers for given assets: to make the assets discoverable, and buying/selling an asset of interest. For smoother user flow, Ocean Market supports adjacent functionality: publishing the asset in the first place, and consuming it. Each subsection will cover these, in the order that it would happen, with a focus on Ocean Market.
Action: publish dataset.
When the user (publisher) clicks on "Publish", they end up here. They start to fill out metadata, including Title and Description. The publisher then provides the URL of where the data asset can be found. This URL gets stored encrypted and on-chain.
When a buyer later consumes a data token, that URL will be decrypted. The publisher then fills out price information. It may be fixed price or dynamic (automatic). If automatic, they add liquidity as desired to be in line with their target price. Finally, they hit "publish" and Ocean Market will invoke blockchain transactions to deploy a data token contract, publish metadata on-chain, and (if automatic) do all AMM-related transactions.
Action: add/remove liquidity.
If the data token has an AMM pool, any user can add/remove data tokens or OCEAN as liquidity. This is OCEAN staking, and curation, as discussed earlier.
Action: discovery.
Ocean Market will have thousands of data assets. To help discover, Ocean includes support for browsing, searching, and filtering data assets.
Action: buy/sell dataset.
Here, a buyer comes to Ocean Market and connects their wallet. Their wallet has some OCEAN. The buyer clicks the "buy" button; then Metamask pops up and asks for the buyer to confirm a transaction to swap OCEAN tokens for 1.0 data tokens.
The buyer confirms, and the swap happens on-chain. Now, the buyer now has 1.0 more data tokens in their wallet.
Action: Consume Dataset.
Here, a data token owner comes to Ocean Market and connects their wallet. They go to the appropriate sub-page with the asset that they own. They consume the dataset by clicking the "use" button. They follow the prompts to end up with a downloaded dataset, or to get results of bringing compute to data.
Developers' Tools
Ocean Market is just one data marketplace and many data marketplaces are envisioned, Ocean protocol makes this happen by making it easy for developers to create their own marketplaces. Using Ocean JavaScript or Python libraries, each of the following is 1–3 lines of JS or PY code:[8]
Create a data asset (provision data service, deploy data token contract, add metadata, mint data tokens).
Create an AMM market (or fixed-price market) .
Add or remove liquidity.
Swap OCEAN for data tokens, & vice versa (buy data tokens & sell data tokens).
Submit a data token and consume a data asset
The libraries interface to Ocean smart contracts. Ocean Provider is a support tool to provision data assets, and Ocean Aquarius and to help store data on-chain and to query metadata (with the help of a local cache). With these tools in place, there two main ways that a developer can build an Ocean-based data marketplace: (1) Fork Ocean Market, which uses Ocean tools, and (2) Build up their own marketplace using Ocean tools more directly (React hooks, Javascript library, etc).
Benefits of Ocean Data Marketplaces
Ocean marketplace tools make it easy to build & launch data marketplaces, they have these characteristics:
Interoperability - data assets being bought and sold are ERC20 tokens on the Ethereum main net, which plays well with the broader Ethereum ecosystem.
Login not needed - users just connect their Web3 wallet (Metamask, etc). Therefore to buy or sell data tokens, they're in and out in 2 minutes. This big UX improvement feels similar to DEXes, versus traditional CEXes.
Non-custodial & decentralized - no centralized middlemen controls the data tokens. No single point of failure.
Censorship-resistant, with flexibility - by default, everyone can transact with the marketplace on the same terms, regardless of their personal identifying characteristics. Or, to meet data regulations or KYC, there is the option of whitelists.
Buy & sell private data while preserving privacy - using Ocean Compute-to-Data. Data won't leave the premises. This also gives sellers the option to make data exclusive (in an economic sense) which can give data a pricing premium.
Provenance - sellers, and buyers benefit from the auditable purchase transactions (using e.g. Etherscan).
Monezaon - the marketplace has the option to take a commission on sales. This helps to ensure that data marketplace businesses can be built that can sustain themselves and grow over me.[9]
Ocean Academy
Ocean Academy is a community initiative created by four passionate Ambassadors of the Ocean Protocol. They aimed to reach out to people including AI practitioners, data scientists, and data owners, who may not yet be familiar with blockchain and smart contracts.
As the team started working on the project, it became clear that this project could go beyond credentialing, and serve as an outreach platform for Web3 and Ocean Protocol hereafter Ocean Academy came to a realization.
Ocean 101
Ocean101, the first educational module in Ocean Academy, consists of 23 chapters that provide a beginner's friendly introduction to blockchain technology. It focuses on how Ocean Protocol enables new forms of value creation and how it transforms data science workflows for practitioners.
Ocean101 is for anyone who wishes to learn how to monetize data and analytic services using blockchain technology. It was designed to provide a practical and interactive introduction to blockchain and Ocean Protocol, at no cost for the users.
The Ocean Academy team aims at sparking the interest of the AI/data science community, with the Ocean101 module, and join the open future for the data science movement.
In the first few chapters of Ocean101, participants learn how to install their own Ethereum wallet, become familiar with the basic concepts of blockchain, and receive play tokens to experience firsthand how the Web3 works.
Next is a deep dive into smart contracts, and how they are used in the context of data science. Ocean Protocol's infrastructure is presented, with a focus on how one can create value from data and algorithms. At the end of Ocean101, a completion certificate is awarded and the module also provides new mental models and tools to enable the open future for data science.
Ocean Token
Ocean Protocol launched the Ocean Token in November 2017, along with its Marketplace Framework which outlines the market attributes and components necessary to deploy the decentralized Ocean Protocol data exchange. By 2018, the Ocean Token was in pre-launch distribution with 3,500 contributors in 100 countries.
The Ocean Token is the means of exchange on the Ocean Protocol network: whenever their data is sold, providers earn Ocean Tokens essentially as a reward for the services they have provided to the blockchain. There are currently over 347 million Ocean Tokens in circulation.[10][11]
Token Allocation
A total of 1.41 billion Ocean tokens was emitted, with 60% of the tokens generated as part of the network reward. 15% for Acquirors, 20% for the founding teams, and 5% for community and ecosystem development.
The token allocations were adjusted reducing amounts to both the Foundation and for Acquirors and re-assigning the tokens to the Network Reward. This was decided for two reasons.
First, their goal is to activate a vibrant ecosystem around Ocean Protocol. To do so, they must aggressively seed the community. Reducing the number of tokens under the Foundation's care helps to achieve this.
Second, they are taking an approach that has been proven to work to increase network usage — rewarding network participants, like Bitcoin, does. This directly incentivizes people to build, run nodes, and trade data & services.
Due to this reason, the number of tokens allocated to Acquirors was halved but this doesn't affect any existing contributors and it means that more tokens will be generated through the network reward, which is best for attracting developers and data providers to the network for the long-term health and viability of the network.
Roadmap
Seed November 2017
Ocean Token seed distribution
Technical Primer
Marketplace Framework
Whitepapers February 2018
Released Technical Whitepaper & Business Whitepaper
Pre-Launch March 2018
Ocean Token pre-launch distribution with 3500 Contributors in 100 countries
Activated community & built up the team
Announced partnership with IBM Watson AI XPRIZE
Advisor Program launched with 40 advisors in 20 cities
Bounty Program with 15 bounties and 88,000 PROCN tokens offered.
Plankton August 2018
Spree test network created
Ocean Enhancement Proposals introduced
Pleuston, a proof-of-concept data marketplace
v1 Alpha (Trilobite) December 2018
Spree test network updated
Development and documentation of Ocean network components
Building global community: 130+ events, 35+ advisors, 120+ ambassadors in 40 countries, 15+ bounties)
Partnerships & collaborations: MOBI Grand Challenge, Fitchain
v1 Beta (Tethys) April 2019
Nile beta network deployed, with Service Execution Agreements, Access control, Metadata store
Commons marketplace
Project Manta Ray, a data science workflow powered by Ocean Protocol
More collaborations announced
v1 Pacific 2019
Pacific network launch, Ocean's PoA Mainnet
A token bridge between Ethereum Mainnet and PoA network
Commons Marketplace update including AI for Good channel, stability of consuming flow, and metadata validation
IPFS integration for decentralized asset file hosting
Enterprise Marketplace (beta) March 2020
Decentralized/non-custodial data marketplace
Customizable marketplace for data providers
Deployed with a strategic partner
v2 Compute-to-Data May 2020
Unlock private data while preserving privacy, by bringing compute to the data
Integrated with Enterprise Marketplace: buy & sell private data while preserving the privacy
v3 Datatokens October 2020
Platform refactored for simplicity featuring data tokens and Balancer pools
Running on Ethereum Mainnet
Updated token design in smart contracts including incentives and staking
Ocean Market (beta) is a community marketplace to buy & sell datasets and introducing Initial Data Offerings (IDO)
OceanDAO December 2020
A grants DAO providing community funding for growth & long-term sustainability
Funding for: build/improve apps and integrations, outreach/community, unleash data, and build/improve core software
Projects are proposed and curated by the community.
Fix gas costs Q1 2021
Deploy Ocean contracts and other components on more chains, such as Moonbeam
Ocean Market users can buy and sell data assets on Ethereum mainnet and on other chains
Addresses the exceedingly high gas costs found on Ethereum mainnet
Each chain includes an OCEAN bridge to Ethereum mainnet.
Compute-to-Data in Ocean Market Q1 2021
In Ocean Market: buy & sell private data while preserving privacy.
Mitigates risk of buyer-supplied malicious algorithms, via pre-vetted algorithms
Ocean Data Farming Starts Q2 2021
A program to incentivize a supply of relevant and high-quality data assets
Earn by taking on data token pools; earn more on assets with higher consumption
Total OCEAN granted will start small, and grow as total data asset consumption grows
OCEAN stablecoin in Market Q2 2021
OCEAN-backed stablecoin in Ocean Market
Reduces variance in prices and liquidity due to fluctuations in OCEAN
A stablecoin backed by OCEAN, like $OceanO by OpenDAO, helps align interests between Ocean Market users and the broader Ocean community.
Ramp up Data Farming Q3 2021
Build on the learnings from Q2 to further scale up the OCEAN allocated, to further catalyze data consume volume
Fine-grained permissions Q3 2021
Fine-grained permissions using Role-Based Access Control (RBAC) while retaining data token ERC-20 mental model
Helps marketplace instances to control which actors can publish assets in that marketplace instance, view assets, and consume data assets.
Better staking Q4 2021
People can stake OCEAN in data pools without having to buy the data asset in the process.
Incorporates Balancer V2.
Better align the incentives of publishers, consumers, and liquidity providers.
Help community monetize Q4 2021
Enable potential for fees in publishing, swapping, staking, and consuming, with flexibility on setting the fees
For people running their own marketplaces (as dedicated apps, or in wallets, etc).
Continuous improvements & growth Ongoing
Improve OceanDAO: streamline user flows and grow the amount funded over time, while retaining quality.
Improve multi-chain: deploy to more chains, enable Ocean Market users to see data assets across several chains at once, and more.
Improve Data Farming: to incentivize data consumption volume, grow the amount allocated over time while continually refining the program.
Improve data services: support ever-more data services as data assets. Over time include WebSockets, Chainlink, TheGraph, Stream.
Exchanges
Ocean Token is available at any of these exchange partners
Bittrex
V2Balancer
Poloniex
Gate.io
VCC Exchange
Voyager
CoinList
Coinmerce
Dharma
SimpleSwap
Partnerships
Oraichain
Ocean Protocol announced their partnership with Oraichain to integrate products, services, and AI data to expand their AI-powered ecosystem offerings. Following the launch of their Ocean v3 and Ocean Market in October 2020, this new partnership connects the key pillars of the Oraichain and Ocean ecosystems:
Ocean supports Oraichain by providing Compute-to-Data technology to Oraichain's AI Request Hub and AI Marketplace., they enable their ecosystem partners to leverage Oraichain's Request Hub to request data, compute services, AI oracles, and other AI services provided by Oraichain.
Oraichain will publish and monetize data from Oraichain's AI services such as AI APIs and AI-generated data via the Ocean Market. Oraichain and Ocean will further explore integrations of future products and services within their ecosystems.
Bruce Pon, Ocean Protocol founder talked about the partnership saying
"Ocean Protocol's engagement with Oraichain promises to be a dynamic addition to our data and AI ecosystems. The presence of Oraichain data on Ocean Market diversifies our offerings while Oraichain can benefit from leveraging our Compute-to-Data feature in their Request Hub. We're excited to further explore the potential synergies."
Also speaking on the partnership, Dr. Chung Dao, Oraichain CEO, said:
"I am confident in the strong impact that the partnership between Oraichain and Ocean Protocol will have in terms of innovation in the AI and Blockchain space. Artificial Intelligence is the core of both companies, and the combined efforts, synergies, and future integration will create plenty of new opportunities."
Zühlke
Ocean Protocol partnered with Zühlke, a service provider for innovation projects, technology, and business expertise. The goal of their collaboration is to create solutions for pharma, MedTech and life science companies that facilitate an open data economy for healthcare without losing control over the data. Zühlke provides expertise in evaluating and implementing innovation projects while the technological basis for these solutions is Ocean Protocol's decentralized data exchange protocol.
According to Răzvan Olteanu,
"Ocean Protocol wants to kickstart an open data economy by breaking down data silos and equalizing access to data for all, creating a marketplace for health data". For Stefan Grasmann, the topic revolves around one central aspect: "To really ensure data privacy, the patient should keep full control over the access to their health data and be able to answer the following questions: Who can access my data to which degree and what is it used for?"
Travala.com
Travala.com, the world's leading crypto-friendly hotel booking platform, and Ocean Protocol announced a strategic partnership that included integration of OCEAN on the travel website's platform.
Travala.com accepts the Ocean token (OCEAN), among other leading crypto assets such as Bitcoin (BTC), Ethereum (ETH), and AVA, Travala.com's native cryptocurrency, for bookings at over 2.2 million hotels and homes in 230 countries across the world. This utility pushes forward Ocean's mission to give power to individuals and capture value through new applications of technology.
The partnership will empower OCEAN holders to participate in a cheaper, fairer, and more inclusive travel economy while also enhancing the utility of the Ocean token, being used for travel bookings via Travala.com. Ocean Protocol will be using Travala.com's business account services for internal company travel requirements.
"This collaboration marks an important milestone for our community, furthering the widespread use of Ocean and Web3 tech, as a whole. We're glad to empower OCEAN holders to explore the world, using Travala.com,"
said Bruce Pon, Ocean Protocol Founder.
Also speaking about the partnership, Juan Otero, Travala.com CEO, said
"As we continue in our commitment towards mass cryptocurrency adoption, we're very excited to partner with data exchange platform Ocean Protocol to champion the growth of the crypto community and to bring a great new use case to Ocean."
ProtoFire
Ocean Protocol and ProtoFire partnered up to build decentralized data marketplaces to facilitate the continued expansion of the open data economy. ProtoFire, a Web3-focused division of Altoros, has proven expertise in blockchain and dApps and combining a deep knowledge of Ethereum and machine learning (ML), ProtoFire will support Ocean Protocol in its mission to develop data marketplaces.
Manuel Garcia, CTO of ProtoFire, added,
"We believe in the power of data, decentralized markets, and open-source technology. Collaborating with the team behind Ocean Protocol, we aim to unify two powerful technologies — blockchain and machine learning — in a single platform to democratize data, while preserving security."
Under the strategic partnership, Ocean Protocol clients can employ blockchain expertise from ProtoFire through the following services:
A full development life cycle of dApps, protocols, oracles, and off-chain apps that consume deployed data sets
DevOps tools and dApps integrations to easily set up and operate data assets
Smart contracts development.
ProtoFire offers maintenance and support needed to address the challenges in blockchain adoption. In addition, the ProtoFire team also provides token holders with real-world use cases (e.g., The Graph Protocol) on how to scale the network.
dexFreight
dexFreight, providers of a blockchain-based logistics platform, and Ocean Protocol partnered up to launch the first Web3 data marketplace for the transportation and logistics industry. The omnichannel data marketplace, which will enable companies to aggregate and monetize operational data, will initially focus on serving U.S.-based truckload transportation providers.
"The collaboration of dexFreight and Ocean Protocol aims to break down data silos in the logistics industry,"
said Trent McConaghy, founder of Ocean Protocol.
"In the near future, we will bring this template to other verticals as well, such as pharma, automotive and the financial service industries."
The U.S. logistics industry is comprised of 500,000 trucking companies, 16,000 brokers, and millions of shippers, and the majority of them are small and medium-sized companies. Currently, they are unable to receive any compensation as actual owners of their data while third-party software vendors are able to aggregate and sell data to competitors, marketing firms, insurance companies, government agencies, and others leaving them out of this revenue from data monetization opportunity.
"The dexFreight omnichannel data marketplace powered by Ocean Protocol architecture and smart contracts to trace the provenance of data will present an important opportunity for the entire logistics industry to aggregate their data and be compensated accordingly,"
said Rajat Rajbhandar, CIO & co-founder of dexFreight.
"Through this partnership to launch the industry's first Web3 data marketplace with a transparent compensation method, we will enable/allow trucking companies, freight brokers and shippers to put their data to work, generating revenue."
Alliance Block
To build the first globally compliant decentralized capital market, AllianceBlock formed a strategic partnership with Ocean Protocol.
AllianceBlock will build a data pipeline on top of Ocean where user data such as KYC/AML/KYB will be stored and users will be able to use role-based access control to give access and revoke access to data. This product is part of AllianceBlock's use case to bridge traditional finance and decentralized finance applications by providing illiquid assets short-term financing to high-net-worth individuals at private banks.
Through Ocean Protocol, retail banking APIs will be able to connect to DeFi in a way that is compliant with financial regulations such as PSD2, resulting in new, exciting open banking solutions.
Rachid Ajaja, Founder and CEO of AllianceBlock said
"As global regulators continue to announce new plans and introduce new financial protections, compliance remains a major challenge. At AllianceBlock, our vision is to bridge the gap between traditional and decentralized finance. This partnership will allow financial institutions and DeFi platforms to use the Ocean Protocol data layer and data marketplace to build innovative products in line with global regulations such as Europe's PSD2 and GDPR. Ocean Protocol is one of the leading on-ramps for data services into crypto ecosystems. "
Polygon Network
In March 2021, ocean Protocol partnered with Polygon (formerly Matic Network), a layer 2 solution on Ethereum. With this partnership, the team deployed Ocean Protocol smart contracts and Ocean Market smart contracts on Polygon blockchain and so users can use Ocean Market to publish, swap, stake, and consume data assets in Polygon with very less transaction fees compared to that on Ethereum. The data marketplace builders and other dApp developers can use Ocean libraries and frontend components with Polygon to create Dapps and markets.
This is what founder Trent McConaghy said about the partnership -
"Polygon has a long history of collaboration with the Ethereum ecosystem with an eye towards scaling and security. The Polygon team has developed a first-class platform for running EVM-based contracts and bridging across chains. It's our pleasure to leverage Polygon so that our users benefit from far lower gas costs in Ocean Market and in other emerging dapps & protocols that use Ocean"
Moonriver Network
On October 6, 2021 Ocean Protocol was deployed Moonriver Network, a EVM compatible parachain on Kusama Network. The teams have been collaborating since January 2021 and the Ocean deployment to Moonriver is the first major technology milestone in this collaboration, and as part of the broader Ocean — Polkadot ecosystem. This deployment benefits Ocean Protocol in excellent security and cross-chain interoperability that will continue to improve.
Collaboration has been made with organizations like:
Robonomics
Secret Network
SingularityNET
Token Engineering
Web3 Foundation
Weeve
YesDelft!
Filecoin
GAIA-X
GeoDB (GEO)
Gitcoin
ITU
Messari Crypto
Molecule
Moonbeam Network
See something wrong?
Report to us.
Ocean Protocol
Did you find this article interesting?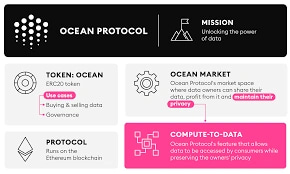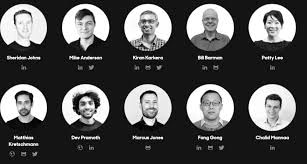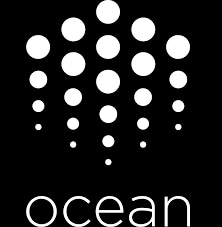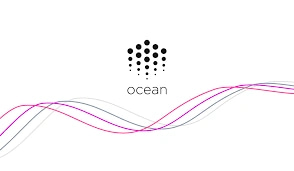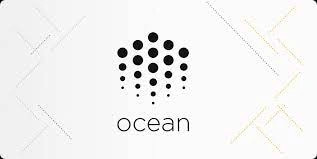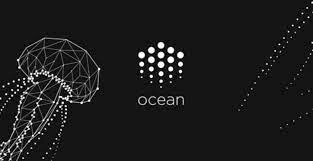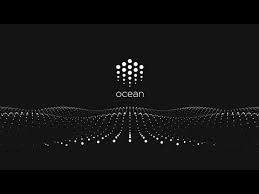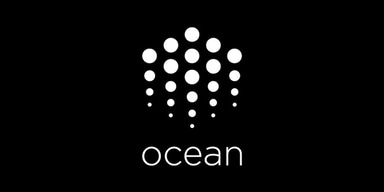 REFERENCES
[3]
Coinmarketcap
Aug 24, 2022
[6]
Ocean Protocol
Aug 24, 2022
[10]
Coinmarketcap
Aug 24, 2022