Oikos
OIkos (cryptocurrency) is designed as a synthetic assets platform based on the TRON network, it is designed to offer on-chain exposure to fiat assets such as commodities, fiats, stocks and others. Synthetic assets are known as Synths and are backed by the Oikos network token and locked into smart contracts as collateral[1].
Within the exosystem, synthetic assets are able to track the prices of different other assets. By so doing, users can trade their assets freely on OIKOS Exchange on a peer to contract (P2C) basis.
Overview
OIKOS decentralized Exchange lets users trade safely and securely on a Trust-free Exchange as well as earn rewards from staking OKS token. This thought is an incredible one that won't just attract more traders to Oikos Exchange to invest in Tron based tokens but will also draw new crypto investors to the cryptoworld[2][3].
Oikos permits the creation and the management of a multitude of assets, such as those related to fiat currencies, valuable metals, for example, gold and silver, but also documents and portions of different organizations, for example stock belonging to Google, Apple, Amazon, etc.
Oikos Swap is a Tron port of Uniswap: a trustless decentralized exchange that allows users to trade any Tron-based token without any deposits or withdrawals to a centralized order book. Better yet, Oikos Swap liquidity pools have little to no slippage for the vast majority of transactions. Anyone can contribute by adding or removing liquidity to gain commission in the form of exchange fees as well as rewards paid in OKS token.
Likewise, to Synthetix which has its SNX token, Oikos additionally has its OKS token and utilizes a similar system whereby these tokens have to be locked to create synthetic assets. A dedicated exchange and token swap was created on which it is possible to link an account and exchange the assets that will be created with this system[4][5].
Team
Oikos is a Tron-based synthetic asset platform that provides on-chain exposure to fiat currencies, commodities, stocks, and indices, collectively known as Synths (Synthetic assets), which are backed by Oikos Network Tokens (OKS) locked into a smart contract as collateral presently has just 4 team members.
Manuel Corona - Co-Founder & Marketing Expert
Albert Rodriguez - Co-Founder & Mad Scientist
Kevin Holder - Software Engineer
Mike Chan - Community & Business Development[6]
See something wrong?
Report to us.
Oikos
Did you find this article interesting?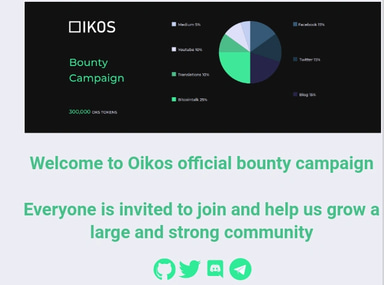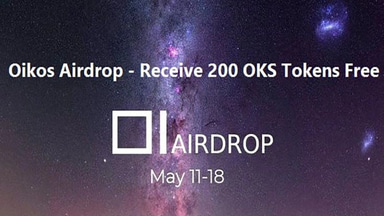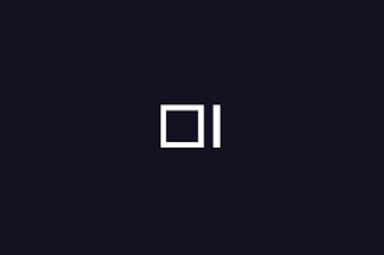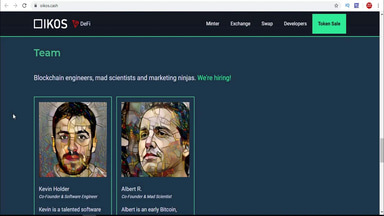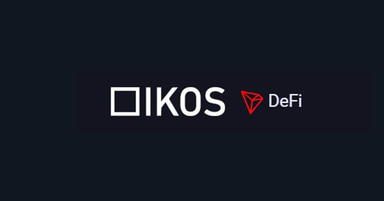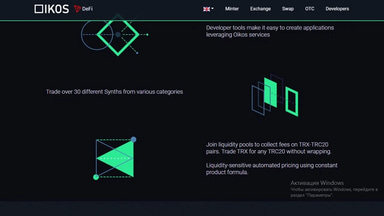 REFERENCES
[1]
Oikos on Coinmarketcap
Aug 8, 2022
[3]
Oikos: DeFi on TRON
Aug 8, 2022
[4]
OIKOS PROJECT REVIEW
Aug 8, 2022