Rafael Cosman
Rafael Cosman is a co-founder and a board member of Archblock, formerly TrustToken, a decentralized platform behind TrueUSD(TUSD). Cosman is currently the Founder and CEO of Protogon Research, an independent AI research group based in San Diego, California.[1][2]
Education
Rafael Cosman went to La Jolla High School in Sandiego and enrolled in Stanford University, where he graduated with a bachelor's in Computer Science. [3]
Career
Rafael Cosman began his career in engineering in 2009 as a design engineer at Dinigroup in La Jolla, California, where he worked on various projects, including designing and fabricating an FMC loopback card. From 2011 to 2012, he worked as the First Innovator in Residence at StartX, a non-profit organization focused on accelerating the development of Stanford's top entrepreneurs through experiential education, in the San Francisco Bay Area. [4]
In 2012, Cosman became a co-founder of One Salon, a community of doers and makers that met weekly in 17 cities across 4 continents, where he worked until 2014. During this time, he also became a Fellow at Lightspeed Venture Partners in Palo Alto, California, for less than a year. [4]
In 2013, Cosman worked as a Machine Learning engineer at Palantir Technologies in Palo Alto, where he worked on a project to predict crime using machine learning techniques, such as neural networks and support vector machines. The project was granted a patent for crime risk forecasting. [4]
In 2014, Cosman was a fellow at Lightspeed Venture Partners for less than a year. Later that year, he worked as an Engineer at Arterys in San Francisco, where he worked with doctors on the front end of the Arterys 4-D flow application. Arterys was one of the first StartX Med companies. [4]
In 2014 he also expanded his career as a Co-founder of StreetCode Academy, a non-profit tech hub based in East Palo Alto. The organization raised more than $1 million to run high-quality tech education programs for hundreds of youths annually. [4]

In 2016, Rafael Cosman worked as a Machine Learning Consultant at Kernel and also spent less than a year at Google as a Machine Learning Engineer, where he worked on novel methods for reinforcement learning exploration. [4]
Archblock, formerly TrustToken
From 2016 to July 2020, Rafael Cosman co-founded and was Head of Engineering of TrustToken, a blockchain-based asset tokenization company, where he led the company's engineering and research efforts. In this role, he worked on creating asset tokens that were legally enforceable, auditable, and collateralized. [4]

In 2018, TrustToken released its first product TrueUSD(TUSD), the first-ever independently-audited, fully collateralized stablecoin which brought a lot of eyes to the company at the time. The company's experience in the growth of stablecoins in the DeFi ecosystem led them to look for vehicles that yield high returns at consistent and predictable rates with manageable risk profiles. It was around this time when they realized that reputation-based lending, which is a multi-trillion dollar industry in traditional finance, did not exist on-chain. They saw unsecured lending as the perfect opportunity to bridge the gap between traditional and decentralized finance, which brought TrustToken to release TrueFi in November 2020. [4][5]
"In traditional finance, reputation-based lending (vs asset-backed loans) is a multi-trillion dollar industry that, until TrueFi, didn't exist on-chain. We see TrueFi becoming the definitive protocol for reputation-backed, zero-collateral loans, eventually allowing every dollar of capital to be instantly allocated to wherever it gets the best risk-adjusted return."

During this time, Rafael also developed a legal framework for currency and asset tokenization in collaboration with Cooley, WilmerHale, and White & Case, and has established a growing network of fiduciary, compliance, and banking partners. [4]
From July 2020 to September 2022, Rafael Cosman worked as the CEO of Archblock, where he helped lead the company in building a decentralized blockchain infrastructure that solved the industry's scalability, interoperability, and governance challenges. [4]
In September 2022, TrustToken rebranded as Archblock as a way to focus on cultivating institutional DeFi adoption, with Ryan Christensen named as its new CEO. The new entity was to bridge the gap between institutional investors and fund managers and the modern financial infrastructure offered in DeFi and Rafael moved to serve on the board as an advisor. [6]
Rafael Cosman is currently the Founder and CEO of Protogon Research, an independent AI research group based in San Diego, California. The company is pursuing novel approaches to AGI & AGI Alignment. Protogon Research is a hybrid company that began its operations in February 2023. [4]
Patents and Publications
On March 2014, Rafael Cosman, Nicolaus Tideman, and James Green-Armytage published "A Three-Dimensional Framework for Locating Voting Rules" at the Public Choice Society Conference. The work generalizes seven different voting rules into a single continuous space, with each point representing a unique voting rule. The dimensions describe three trade-offs between voting rules, which can help researchers search along parts of the Pareto frontier. This generalization is essential as Arrow's Impossibility Theorem suggests that there is no perfect voting rule. [7][10]
On September 8, 2015, Rafael Cosman and his team, including Duncan Robertson, received a U.S. Patent for "Crime risk forecasting" (U.S. Patent No. 9,129,219). During his time at Palantir Technologies from June to September 2013, Rafael researched models to predict the time and location of future crimes using ensembles of neural networks, support vector machines, and logistic regressions. The work involved encoding cyclical, spatial, and categorical features and learning different models on a crime-by-crime basis. Rafael's models were developed in partnership with a major police department and were determined to be of high quality. [7][8]
On January 2016, Rafael Cosman, along with James Green-Armytage and Nicolaus Tideman, published "Statistical Evaluation of voting rules" in Social Choice and Welfare (Vol. 46, No. 1, pp. 183-212). This work involved researching the manipulability of diverse voting rules such as Plurality, IRV, and Minimax. Rafael worked with Professor Nicolaus Tideman at Virginia Tech from June to August 2012 to invent and implement algorithms in Python to measure the manipulability of these voting rules. The team's goal was to determine which voting rules best encourage voters to give honest ratings of candidates. [7][9]
See something wrong?
Report to us.
Rafael Cosman
Did you find this article interesting?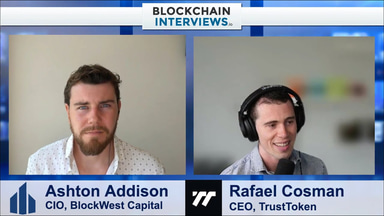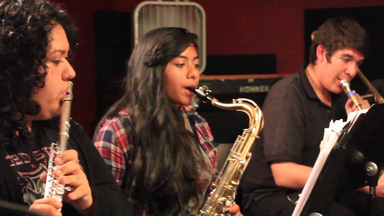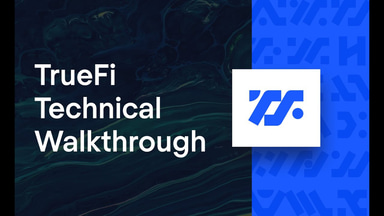 REFERENCES
[1]
Theorg on Rafael Cosman
Apr 10, 2023
[2]
Archblock website
Apr 10, 2023
[3]
Rafael Cosman LinkedIn
Apr 10, 2023
[4]
Experience section on LinkedIn
Apr 10, 2023
[5]
Techround interview with Rafael
Apr 10, 2023
[6]
Bloomberg on TrustToken rebranding
Apr 10, 2023
[7]
Patents and publications on his website
Apr 10, 2023
[8]
Google patents
Apr 10, 2023
[9]
Statistical evaluation of voting rules publication
Apr 10, 2023
[10]
Framework for voting rules
Apr 10, 2023