Raymond Ahn
Raymond Ahn is the founder and CEO of SocialRay, a social media and web3 agency as well as the host of the SocialRay Podcast, hosting multiple episodes featuring entrepreneurs and influencers, helping them build their brand and share their story. He is also a social media specialist and cryptocurrency investor with extensive experience in growing online communities and building personal brands. [1][2]

Early Life
Raymond Ahn was born on May 23, 1992, in Orange County, California, to a family deeply rooted in the medical field. Raised by a father working in dentistry, a mother specializing in herbal medicine, nursing, and acupuncture, and a grandfather who was a pharmacist, Ray initially believed his path would lead him to a similar career. Growing up, he remembers seeing his father returning home exhausted from work, which made him question whether he wanted to follow the same path. While Ray had an entrepreneurial grandfather, he didn't have any entrepreneurs as personal role models growing up. [3]
"Watching my dad come home so tired from work and not having any energy to do anything else, I was just like you know what, I just want to figure out my own path in life"
Education
Raymond Ahn pursued his education at Biola University, where he obtained a Bachelor's Degree in Human Biology in 2014. During his time there, from 2010 to 2014, he actively participated in the International Student Association, and Honduras Water Project, and served as a College Group Leader. His involvement in the International Community and dedication to multi-ethnic and racial reconciliation events showcased his commitment to global awareness and social causes. [1]
Volunteering
Outside of his academic pursuits, Raymond has been a Water System Constructor and Community Activist for Diaconia Nacional since April 2012. As part of this role, he contributed to the construction of water pipe pathways that provided clean water to the villagers of La Avispa. Additionally, Ray worked alongside a team of 40+ members, guiding activities and events focused on education and promoting community growth in the village. [1]
Since July 2012, he has also served as a Children's Camp Counselor at Living Waters Camp, where he collaborated with leaders from Atlanta, California, and New York to plan events and activities for at-risk youth, creating a nurturing environment for personal growth. He was involved in the construction of a shelter to provide housing for at-risk adults and children. [1]
Career
Early Career
Raymond Ahn began his career working at his school cafe, making burritos, and being also a Highschool math and Science tutor. He took these part-time roles whilst pursuing the medical route but realized that these jobs were not providing the financial stability he desired. Intrigued by the idea of making money online, Ray began researching "ways to make money online" and came across Smartpassiveincome.com founder, Pat Flynn. [4][5]
"He opened my eyes to what's possible to make online".
Raymond then launched his first Instagram page, called, "The motivation team" which was a page that posted motivational quotes that quickly gained popularity and amassed 80,000 followers allowing him to tell the account. This success led him to make another page called, "Richlivings", an account focused on the luxury niche. These pages that he made early on pushed him further into the world of social media and digital marketing, where he recognized the importance of catering to specific niche markets and got into mentoring and helping others build their brand online. [5]

Social Media
In December 2014, Raymond Ahn began his professional career as a Social Media Specialist, leveraging his expertise in understanding Instagram's algorithm and its inner workings. He successfully grew a collective number of over 2 million followers across various niches such as luxury, travel, tech, and entrepreneurship. Through his work on social media, Ray established connections with over 10 million followers, enabling him to assist personal brands and businesses in utilizing social media to garner attention, followers, and engagement. [1][6]
In May 2016, Raymond founded SocialRay, a social media and web3 agency aimed at building brands, increasing influence, and fostering valuable connections. As Chief Executive Officer, he provides strategic guidance and consultation to businesses seeking to enhance their online presence. In this position, Raymond also facilitates viral campaigns that aim to help businesses achieve widespread recognition and secure features for brands. Moreover, he assists personal brands and podcasters in expanding their influence and impact in the online sphere. [1][2]

In 2020, Raymond reached out to Tai Lopez SMMA's team after hearing that they were doing a marketing agency program and started teaching shortly after he got accepted. He assumed the position of an instructor, teaching some useful tools to increase social media presence that worked at the time. [3]
Blockchain Career
Raymond Ahn's venture into the web3 space began in 2021 when he got into a digital collectibles app called Veve. Through the app, he was able to realize the monetization opportunity in the NFT market and got into investing in NFTs on OpenSea such as Abracadabras, Supernormal, and more, during the bull market. He joined cryptocurrency communities, invested in memecoins, and learned more about the web3 space, which allowed him to gain insights into the decentralized finance (DeFi) marketing landscape. [5]
"They made it really easy to get into this, you didnt know you were interacting with NFTs or the blockchain."
"I realized, man, people are making money off of these, just like how people sneakers and flip them."
Currently, Raymond focused on helping entrepreneurs build their online presence to establish themselves as authorities in their respective industries and considers himself a "superconnector", connecting various projects and leaders to large venture capitals through networking. In South Korea, he has also helped organize real-life events, one of which being Glitch, a multichain hackathon. [1][7][8]
"Now I'm like a superconnector, I'm connecting projects to VCs or to marketers or to community managers or to influencers. And now I also help out with in real life events in South Korea"
See something wrong?
Report to us.
Raymond Ahn
Did you find this article interesting?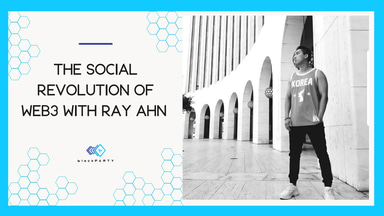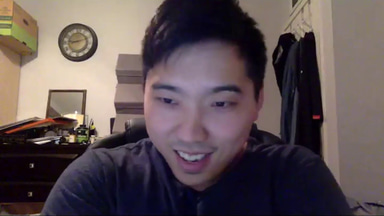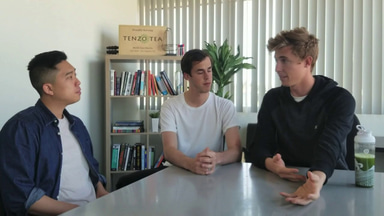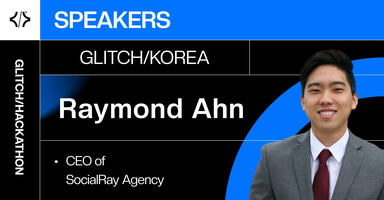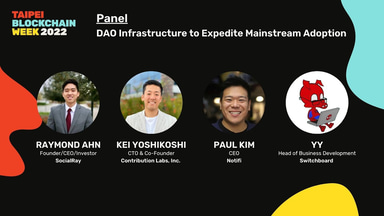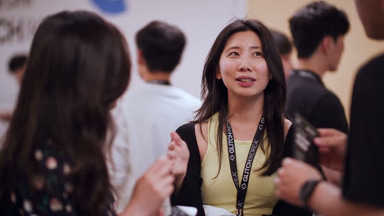 REFERENCES
[1]
Linkedin Profile
May 28, 2023
[2]
SocialRay Podcast
May 28, 2023
[3]
Business Insider interview
May 28, 2023
[4]
Smartpassiveincome website
May 28, 2023
[5]
Block Party interview
May 28, 2023
[6]
Gritdaily interview
May 28, 2023
[7]
Glitch website
May 28, 2023
[8]
Blocktoday Interview
May 28, 2023