Sam Farao
Sam Farao (born January 7, 1988) is a successful multi-business founder, fine art connoisseur, and blockchain technology enthusiast. His entrepreneurial endeavors have spanned various fields, such as dropshipping, affiliate marketing, blockchain, and fintech, resulting in the establishment and growth of several companies. Sam has become a distinguished businessperson in Norway, working across international markets from Los Angeles to Dubai.[7]
Early Life
Born in Voss, Norway, in 1988, Sam was the first person of Iranian descent born in a small town in Hordaland, Norway.
While pursuing his high school education, Sam initiated his career in online drop shipping, managed to scale his business, and subsequently left school. He became attracted to affiliate marketing, launching numerous websites for different consumer niches using Pay-Per-Click and SEO. Sam experienced his initial success by capitalizing on untapped online marketing and sales strategies in Norway.[1]
Affiliate Marketing
After making his foray into dropshipping, Sam ventured into affiliate marketing, launching several sites targeting consumers, and adopted Pay-Per-Click and SEO as his business growth and profitability strategies.
Netpixel Media
In 2015, Sam co-established the affiliate marketing company Netpixel Media. Soon after its inception, the company partnered with one of Norway's largest online newspapers, Nettavisen. Through this collaboration, Sam capitalized on the newspaper's domain authority to expedite SEO efforts for their primary project, Nettavisen Rabattkoder - a comparison site for discount codes.
In just two months, the site achieved such remarkable affiliate marketing success that the partnership was expanded to encompass consumer loans and credit card comparison sites under the same brand.
Collectively, these projects rapidly positioned Sam and Netpixel Media as dominant players in the Norwegian affiliate marketing sector.
Captana
Following the triumph of Netpixel Media, Sam co-founded Captana in 2017, a second venture into affiliate marketing.
The company primarily focused on consumer loans and established itself as a significant consumer loans comparison specialist in the Norwegian market with the website Låne-penger.com.
Like Netpixel Media, Sam ensured the company's success and expansion by utilizing innovative affiliate marketing approaches, substantial investments in content marketing and SEO, and strategic affiliate partnerships.[1]
The Acquisition
In 2019, Netpixel Media and Captana finalized an asset sale involving four websites with the Swedish media house Speqta AB (publ). All websites were in the online comparison space for consumer loans and credit cards.
This sale included the three successful sites created with Nettavisen - Nettavisen Rabattkoder, Nettavisen Kredittkort, Nettavisen Forbrukslån - and Låne-penger.com.
The total sale price was determined to be an upfront payment of 20.75 million Norwegian kroner (NOK), along with an additional earnout contingent upon the development of the assets in the subsequent 12 months (maximum 10.75 MNOK). The deal amounted to 31.5 million Norwegian kroner (NOK), equivalent to about $3.8 million USD.[2]
Digital Empire
In 2017, Sam co-founded Digital Empire AS, a holding company for the malta based Digital Takeover LTD. This marked his third large-scale venture into affiliate marketing, with the company launching several successful sites.
Casinor.com, a comparison site for online casinos operating in Norway, Finland, Sweden, and Germany, was developed into a leading information hub for the online casino space. In April 2020, the site was sold to an undisclosed buyer for a seven-figure amount; a deal considered a substantial win for the Maltese company.
In a statement commenting on the sale of Casinor.com, Sam Farao, Managing Director of the Malta-based Digital Takeover LTD, who handled the transaction, explained that the deal included a "no ranking guarantee," which contributed to making the transaction attractive.[3]
Digital Empire also launched and scaled the global comparison site Loanstar.com, operating in more than 14 countries worldwide.[4]
Banqr.com
Sam holds the position of Chief Executive Officer and founder of the global fintech company Banqr. The venture focuses on payment processing and revenue share partnerships to push Fintech AI forward through innovation and cross-border collaborations.[5]
Lightbulbman.com
Sam, a long-time collector of Bjarne Melgaard's artwork, spearheaded a pioneering initiative in Norway's art scene. As the founder and curator of the Lightbulb Man project, he facilitated the creation of a blockchain-based art collection featuring the renowned artist's work.
This groundbreaking project involved the sale of 1025 unique, digitally existing variations of Melgaard's distinguished Lightbulb Man. Utilizing the revolutionary Non-Fungible Token (NFT) technology, each digital artwork was linked to a unique token, ensuring its authenticity and originality. A randomized algorithm matched each buyer with a unique Lightbulb Man piece upon the sale's completion.
The initiative aimed to redefine the nature and trade of art and democratize its procurement. Remarkably, all 1025 NFTs were sold within a mere 48 hours. This achievement highlighted the potential for blockchain to transform artistic expression and reach.[6]
See something wrong?
Report to us.
Sam Farao
Did you find this article interesting?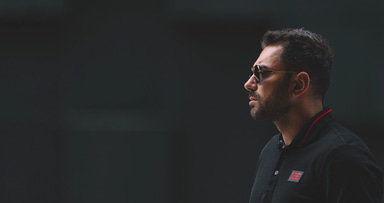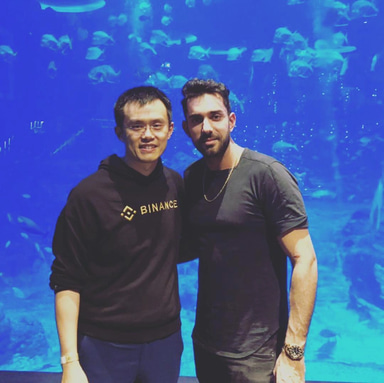 REFERENCES
[3]
Casinor.com Sale
Jun 13, 2023
[6]
Yahoo Finance
Jun 13, 2023
[7]
Entrepreneur.com
Jun 13, 2023