ThankYouX
ThankYouX is a creative visual artist, Mural painter, and Crypto art maker, located in Los Angeles, California. His real name is known as Ryan Wilson and has explored diverse kinds of fields in arts and designs[1].
Biography
ThankYouX (Crypto Artist) is a young American painter and visual artist, who had his formative years in Orange County, California. Dawning into the 21st century, Ryan has been into artistic designs, street arts, etc.
Gaining inspiration from Andy Warhol, the American Pop-Art crusader, Ryan began fully his artistic career upon moving to Los Angeles, California in 2009[1].
Career
Ryan Wilson (ThankYouX) began his artistic journey on the streets of Los Angeles in spray painting stencils in homage to Andy Warhol. While these signature stencils were his initial calling card, they were only scratching the surface of his multifaceted artistic identity.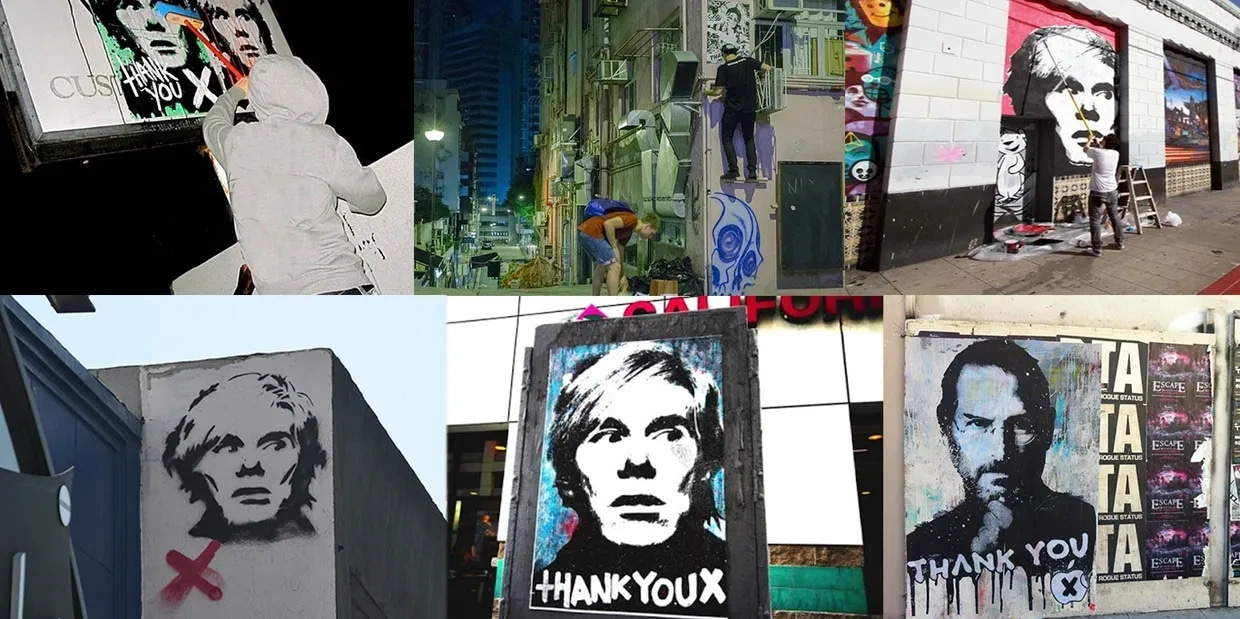 Most of the time, Ryan refers to his studio as his second home, located in the heart of holly wood. In His words, he said:
"I Treat it like it's a full-time job, every single day."
Striving for excellence per painting, ThankYouX gets inspired basically from Music.
He said:
"My biggest inspiration, I would say is music while I'm painting and i can get inspired by a song, like i can hear a sing and be like, holy shit....i can't wait ti listen to that in my studio."
ThankYouX: Meaning & Origin
Reinn Wilson got the name 'ThankYouX' as an acronymized nickname from his pantings and artworks. He said:
I went around town, paying tribute to any wall hall, i got on this humongous stencils of his face and I wrote Thank You, a little big underneath, signed it with an anonymous X. Different blogs started posting about it, they'll start to call me ThankYouX and so I took on the name ThankYouX Kinda by accident'.
NFTs & ThankYouX
ThankYouX is fast becoming a sensation in the World of Non-Fungible Token (NFT). Having partnered with Photographer JN Silva, ThankYouX reared up a team for Digital Art Drop Using Blockchain technology made available on Nifty Gateway.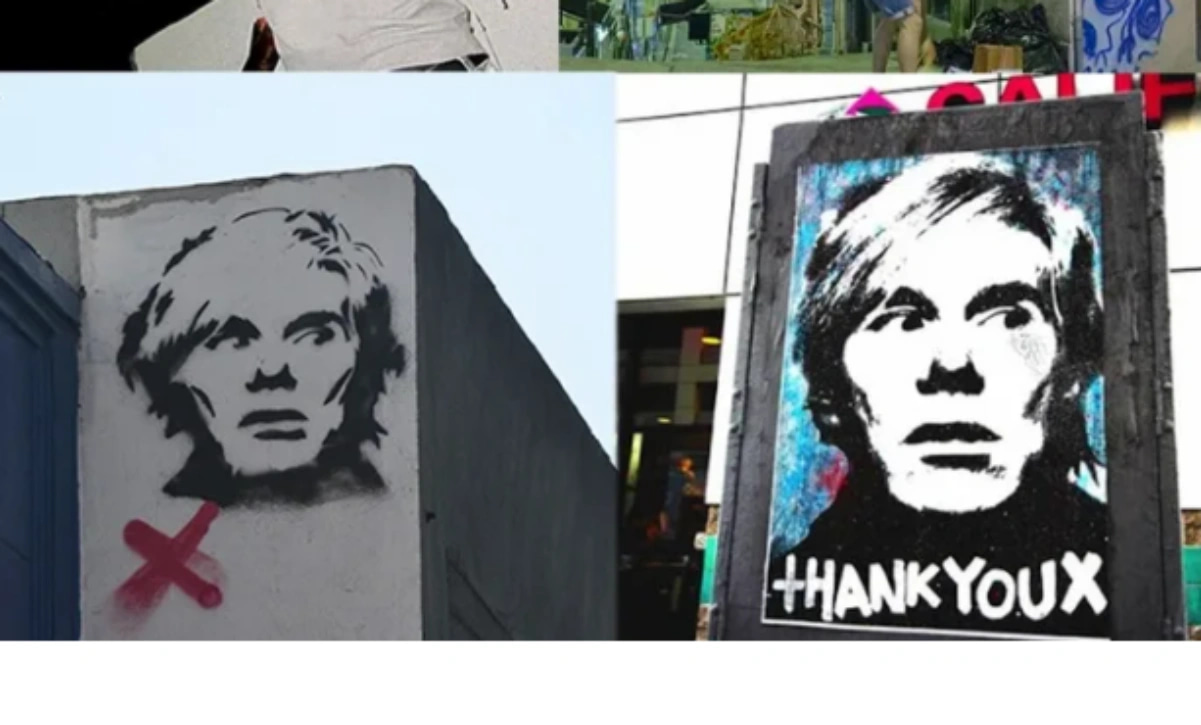 ThankYouX
More recently, on11th March 2021, he announced an NFT drop on his Instagram account, which he said he is proud of and was a product of his partnership with Jn Silva.
Arts Display
His unique aesthetic has captured the attention of the art world and earned international acclaim. Inspired by the pop tropes and bright colors of that NYC graffiti scene, ThankYouX has exhibited paintings and sculptures in London, Los Angeles, Miami, New York, and Hong Kong. Now using his street style in a more unique way, he has gained new attention for his geometric mixed media cube paintings and large-scale abstract work. He was handpicked by Snapchat to paint their Los Angeles offices.
Social Media
ThankYouX, also known as Ryan Wilson has a website designated for his studio works, street arts, and adventurous artistic designs. On his website, users can access content such as Fine arts, Murals, Store, amongst other features. Ryan Wilson also has an Instagram account[2], with about 105k followers as of 7th of April, 2021. He is also liked with other platforms, such as Nifty Gateway, where Non-Fungible Tokens or artworks are marketed. Ryan Wilson also has an account on Linkedin[3], and an account on Twitter[4], with over 12K followers
Personal Life
ThankYouX (Ryan Wilson) is married to Eden Wilson and they both currently reside in Los Angeles, California. ThankYouX got married to Eden in 2016 and have been together ever since. In His words he said:
"...It's been five years since we said, "I do!" In Mexico, but it feels like yesterday...." ThankYouX.[5]
Ryan Wilson is also a father as he welcomed his baby on the 4th of April 2021[6].
Partnerships
ThankYouX has partnered with Soho House (club), JN Silva, and Samsung to create an immersive experience for Art Basel and recently held a successful solo exhibit in New York City[7].
See something wrong?
Report to us.
ThankYouX
Did you find this article interesting?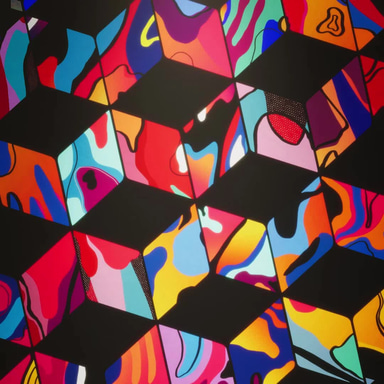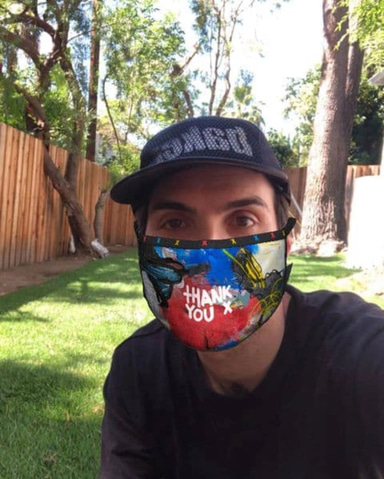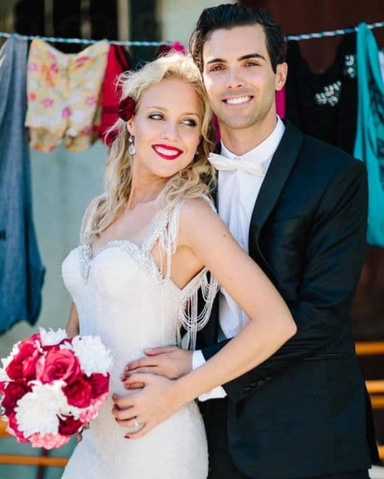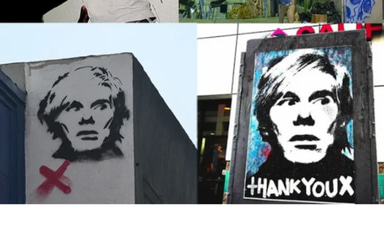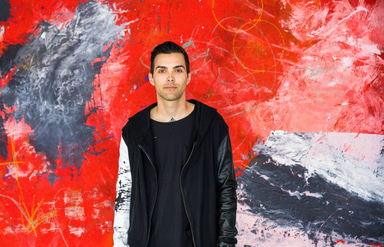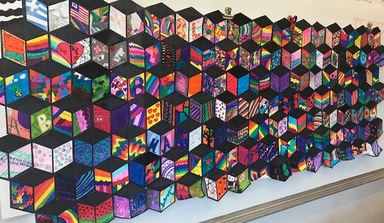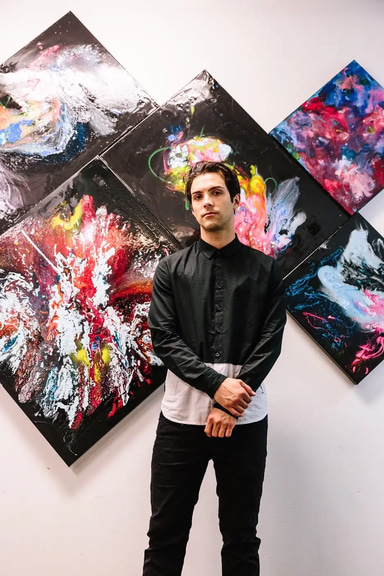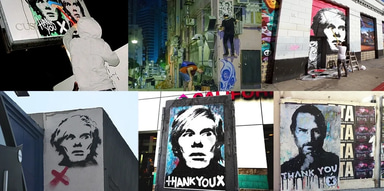 REFERENCES
[1]
ABOUT THANKYOUX
Aug 20, 2022
[2]
ThankYouX on Instagram
Aug 20, 2022
[3]
ThankYouX on LinkedIn
Aug 20, 2022
[4]
ThankYouX on Twitter
Aug 20, 2022
[5]
ThankYouX Instagram Post
Aug 20, 2022
[6]
Another ThankYouX Instagram Post
Aug 20, 2022
[7]
ThankYouX Preview
Aug 20, 2022