Tokocrypto
Tokocrypto ($TKO) was founded in June 2017, Tokocrypto aims to be Southeast Asia's leading exchange for digital assets by providing customers with an easy, simple, instant, and secure platform to transact
Overview
Tokocrypto ($TKO) was born from a cryptocurrency fan group with strong confidence in the examples and benefits that blockchain technology can offer to the public.
Founded in June 2017, Tokocrypto aims to be Southeast Asia's leading exchange for digital assets by providing customers with an easy, simple, instant, and secure platform to transaction with confidence. Furthermore, Tokocryoto aims to be a community center for members of the crypto world to gather together, allowing for the sharing of technical knowledge and expertise and championing new ideas.[1]
Tokocrypto was officially launched in September 2018 and became the first entity in Indonesia to be registered under The Ministry of Trade's Futures Exchange Supervisory Board (BAPPEBTI) in November 2019. Established by a group of crypto enthusiasts who are strong advocates of the benefits of blockchain technology, Tokocrypto's current goal is to help Indonesians gain a broader knowledge of the industry and in doing so, grant them access to blockchain technology and the ecosystem and the benefits it begets. [2]
Tokocrypto Ecosystem
Tokocrypto 2.0 Exchange
Tokocrypto, recently invested by Binance, the world's largest cryptocurrency exchange, has upgraded the trading platform with the latest technology and security capabilities. This will allow users to create their alternative financial portfolio in an efficient, transparent and scalable manner with industry-grade security and liquidity.
Binance investment in Tokocrypto is another step towards making cryptocurrency and DeFi accessible to everyone in Indonesia. Together, we will be able to maximize cryptocurrency knowledge and penetration in Indonesia across its 17,000 distributed islands.[3]
Binance Cloud
In accordance with our mission to be the secure gateway between the traditional financial system and the new open blockchain ecosystem, Tokocrypto has upgraded its platform to utilize Binance Cloud, the latest technology owned by Binance that provides an exchange infrastructure with the best liquidity, security and performance.[4]
Mobile Application
Tokocrypto is committed to providing an easy-to-use crypto-assets trading application. It allows users to buy and sell bitcoin and other crypto assets easily, efficiently and safely anytime and anywhere. The mobile application of Tokocrypto, available for iOS and Android devices, will be made available by Q4 of 2020.[5]
ETF Tokens
ETF Tokens give a leveraged exposure to the price of a crypto asset without the risk of liquidation.
API Trading
Application Programming Interface (API) Key, which enables our customers to connect your account to other platforms, such as Hummingbot and BitUniverse.
Tokocrypto Outreach
Tokocrypto Outreach is a forum to reach out to people and communities to learn and understand the development of the blockchain technology and crypto-assets.
INBLOCKS
INBLOCKS is an annual gathering of the numerous players in the blockchain technology ecosystem in Indonesia. First held in 2018, INBLOCKS has attracted major regulators, enterprises, developers, founders and investors to involve and share insights about Indonesia blockchain development.
INDONESIA BLOCKCHAIN WEEK
Indonesia Blockchain Week (IBW) is a series of annual seminars related to Blockchain Technology organized by Tokocrypto. After it was successfully held for the first time last year, the IBW 2020 was held again last August with a large focus on DeFi (Decentralized Finance).
Indonesian Rupiah Stablecoin (BIDR)
Stablecoin is a new class of cryptocurrencies that attempts to offer price stability and is backed by a reserve asset. Stablecoin may be pegged to a currency such as the US dollar, Rupiah or to a commodity's price such as gold.
BIDR is a collaboration between Binance and Tokocrypto, which is supported by a Binance chain, as a BEP-2 token, to enable you to transfer your coins on the blockchain in a fast and cost-efficient way.
Audited by a reputable auditing company in Indonesia, BIDR has a value of 1:1 with IDR and can also be traded with other crypto assets, such as, BTC, ETH, BUSD, USDT, BNB and many more.
BIDR is designed to be a hybrid between fiat and crypto assets, giving users the flexibility to conduct BIDR transactions in either crypto (to and from other exchanges or wallets) and fiat form (to and fore bank accounts) based on their own preference.
TOKO Token ($TKO)
Mission and Vision
Tokocrypto aims to develop a token economy in Indonesia and reach out to and assist the unbanked of Indonesia with financial inclusion. With the wide availability of mobile phones, Indonesians shall now be able to participate in the financial industry, through crypto assets and DeFi, without having a bank account. Crypto asset and DeFi present the perfect solution for our vision of banking the unbanked of Indonesia.
oko Token, by Tokocrypto, will be the first local Indonesian Cryptocurrency Asset Project to offer a unique hybrid token model with utilities ranging from exchange platform tokens, CeFi and DeFi.
Tokocrypto Value Proposition
Tokocrypto, as one of the leading regulated crypto asset exchanges in Indonesia, has positioned the TKO DeFi project well to compete against other overseas DeFi projects or local Indonesian Crypto Projects.
TKO fulfils the assessment test instrument weighted by accumulation of score relating to the feasibility of a token to be traded on a crypto exchange in Indonesia as mandated by the government of Indonesia through BAPPEBTI.
Tokocrypto, invested by Binance, will be developing the TKO DeFi platform on BEP-20 Binance Smart Chain protocol. With the support of Binance, Tokocrypto TKO will be backed by various blockchain and finance experts, ensuring good execution and development of the product.
TKO Token Utility
Exchange Token
TKO Token functions as the exchange platform token of Tokocrypto, which includes trading fee discount, airdrop entitlement, merchandise redemption and more benefits.
Centralized Finance
Centralized Finance (CeFi) utilities such as TKO Deposit, TKO Savings and TKO Cashback will be built on Tokocrypto Exchange for crypto finance inclusion.
Decentralized Finance
The goal of the TKO project will be to build DeFi utilities for the enormous Indonesia market. DeFi Lending and Swap are examples of DeFi utilities planned for TKO.
Team
Pang Xue Kai
Founder, CEO at Tokocrypto
Teguh Kurniawan Harmanda
COO at Tokocrypto
Nanda Ivens
CMO at Tokocrypto
Lai Chung Ying
CSO at Tokocrypto
Partnership
Tokocrypto has partnered with huge organizations such as:
Binance
CoinMarketCap
CoinGecko
Wallex
QCP Capital
See something wrong?
Report to us.
Tokocrypto
Did you find this article interesting?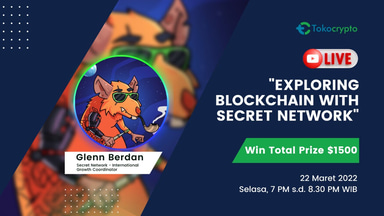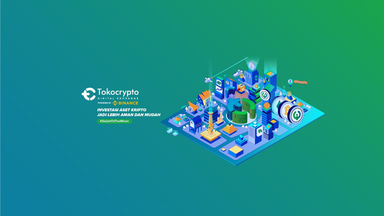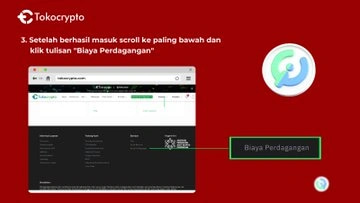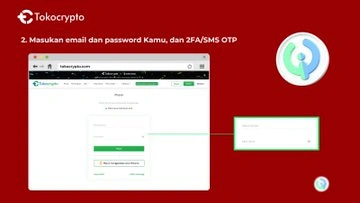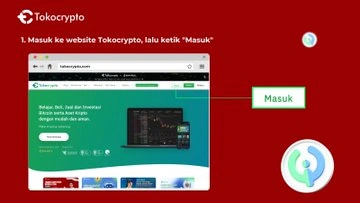 REFERENCES
[2]
Twitter - Lai Chung Ying
Aug 18, 2022
[3]
Twitter - Teguh Kurniawan Harmanda
Aug 18, 2022
[5]
About Tokocrypto
Aug 18, 2022