Wade Paterson
Wade Paterson a Co-Host and Co-Founder of Show Me The Crypto, and a Director at RE/MAX, an international real estate company. [1][2][3]

Education
Wade Paterson studied at the Southern Alberta Institute of Technology (SAIT) from 2005 to 2007, where he pursued a Diploma in Journalism. During this period, he honed his skills in generating story ideas, conducting interviews, and crafting impactful written pieces. Additionally, Wade participated in the SAIT Trojans Men's Volleyball Team as a libero. [1]
Subsequently, Wade Paterson pursued his Bachelor's degree in Journalism at Thompson Rivers University in Kamloops from 2008 to 2010. As the sports editor of the student newspaper, The Omega, he gained practical experience and developed a critical understanding of the journalist's role and the evolving industry. [1]
Volunteering
In the fall of 2015, Wade Paterson served as a Volleyball Coach for the Rutland Senior Secondary Grade 9 Boys Volleyball team. He dedicated his time and expertise to supporting and training the young athletes during the season. [1]
Since December 2020, Wade has been actively contributing as a Guest Speaker for YMCA Canada. Regularly participating in the Jumpstart to Employment Essentials program, he shares insights on how to develop confidence in public speaking, empowering program participants to enhance their communication skills. [1]
Furthermore, Wade Paterson has been involved with Castanet Media since July 2021 as a Columnist. Through his monthly column titled "Impactful Communication," he endeavors to help readers improve their public speaking abilities, providing valuable guidance and advice. [1]
Career
Wade Paterson started his career in journalism as a Reporter for Pincher Creek Echo from June 2010 to September 2010, covering news and events in the Waterton area. [4]
He then transitioned to teaching, becoming an English Teacher at Berlitz Bahrain, teaching students with limited knowledge of the language from October 2010 to March 2011. [4]
From July 2011 to August 2014, Wade Paterson worked as a Reporter for Kelowna Capital News, writing multiple stories per day for the printed newspaper and website, attending editorial meetings, and engaging the audience through social media. [4]
In August 2014, he joined RE/MAX of Western Canada as a Social Media Coordinator, managing the organization's social media accounts, providing social media training to sales associates, and handling public relations initiatives. [4]
From December 2017 to May 2018, Wade Paterson served as the Sr. Coordinator, Communications at RE/MAX of Western Canada, overseeing communication tasks and strategies. [4]
He continued his journey with RE/MAX as the Franchise Coordinator from May 2018 to December 2019, providing support to RE/MAX franchisees throughout Western Canada. [4]
In December 2019, he took on the role of Franchise Development Consultant at RE/MAX, contributing his expertise to the company's growth and expansion. [4]
Currently, Wade Paterson is the Co-Host of Show Me The Crypto, a YouTube channel & podcast where he conducts interviews with influential figures in the blockchain and cryptocurrency space alongside Ulf Lonegren. Since January 2022, he also holds the position of Director at RE/MAX since January 2022, contributing to the organization's success and development. [4]
He also has an 8-lecture online course called, "Mastering the 5 Essentials of Public Speaking", which aims to help people become more impactful and effective communicators. [5]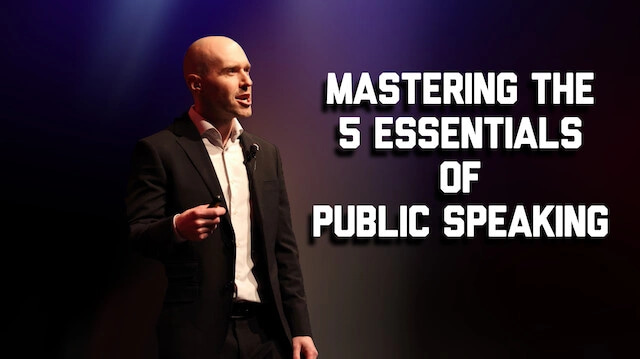 See something wrong?
Report to us.
Wade Paterson
Did you find this article interesting?