Show Me The Crypto
Show Me The Crypto is a blockchain-focused podcast hosted by Wade Paterson and Ulf Lonegren. The show features interviews with prominent figures in the blockchain world, offering different perspectives on the crypto industry. [1]
Overview
Launched on November 30, 2020, Show Me The Crypto gained recognition for its engaging discussions and in-depth interviews with influential personalities in the blockchain space. As co-hosts, Wade Paterson and Ulf Lonegren lead the conversations, touching on various crypto-related topics, news, and updates. [1][2]
The podcast features renowned guests, including notable figures like Charles Hoskinson, the Founder of Cardano, and Charlie Lee, the Creator of Litecoin, among others. Throughout the episodes, the hosts delve into the latest developments in the cryptocurrency domain, covering significant events and trends shaping the industry. [3]

Ulf Lonegren, one of the co-hosts and co-founders of Show Me The Crypto, brings his expertise as a partner and co-founder of Roketto, a marketing and web design agency. [4]
Wade Paterson, the other co-host and co-founder of the podcast, serves as a Director at RE/MAX, an internationally acclaimed real estate company. With their combined experience and knowledge, Wade and Ulf aim to deliver informative content for blockchain enthusiasts and anyone interested in the world of cryptocurrencies.
The First 100
"The First 100" is an NFT collection launched by Show Me The Crypto in celebration of its 100th episode. Consisting of 200 NFTs, with 100 available for general sale and 100 reserved for the first 100 guests of the podcast that they were able to claim until March 31, 2023. Unclaimed NFTs from the reserved 100 are retained by Show Me The Crypto. [5][6]

To acquire one of these unique collectibles, individuals could use the "Mint" button on the collection's page, requiring an Ethereum-supported wallet with at least 0.04 ETH (+ a little extra for gas) to complete the minting process. As the podcast has primarily been self-funded, the funds raised from the sale are reinvested into Show Me The Crypto. [5]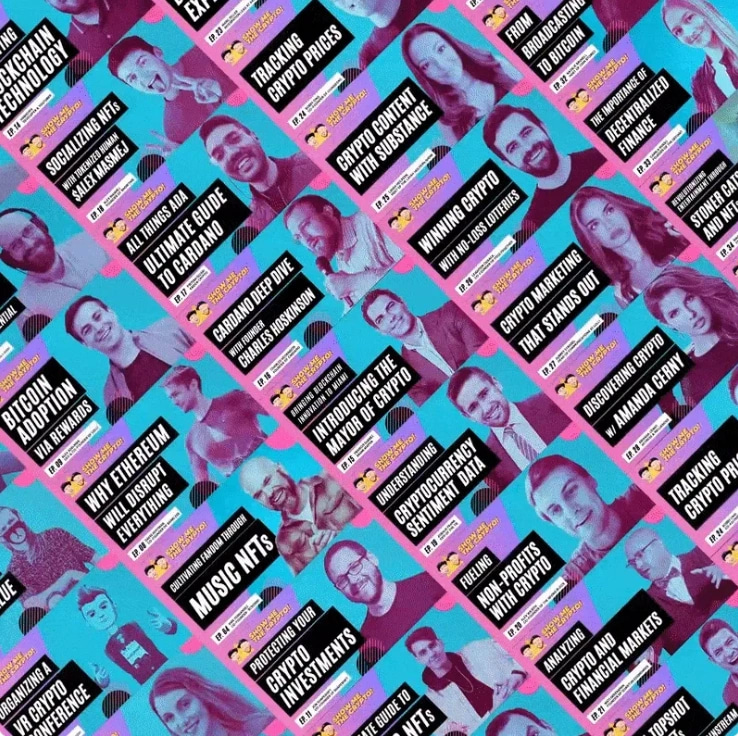 Purchasing an NFT from "The First 100" collection granted ownership of a commemorative collectible and also demonstrates support for the growth of podcast NFTs. While any future utility of the NFTs has not been mentioned, the creators have expressed their enthusiasm for surprising their holders in the future.
[5]
See something wrong?
Report to us.
Show Me The Crypto
Did you find this article interesting?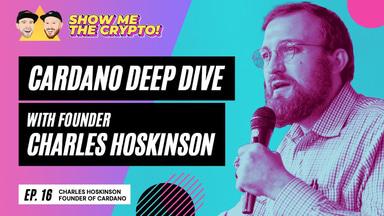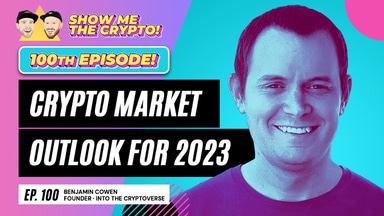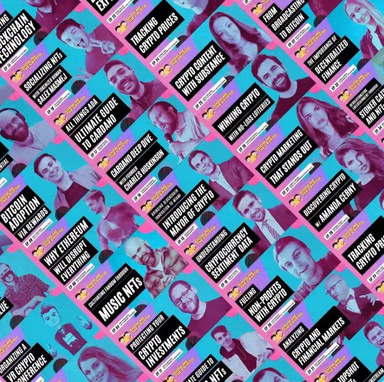 REFERENCES
[1]
Show Me The Crypto youtube channel
Jul 26, 2023
[3]
Most popular videos
Jul 26, 2023
[5]
official website
Jul 26, 2023
[6]
Tweet announcing first 100
Jul 26, 2023