Woodies
Woodies (NFT) is an Non-Fungible Token (NFT) collection of 10,000 wooden tree avatars created by UltraDAO. They are stored as ERC-721 tokens on the Ethereum blockchain. A Woodie costs 0.08 ETH.[1]
Overview
Woodies is a collection of 10,000 avatars living on the Etheruem blockchain all metadata is hosted on IPFS. The project was created by UltraDAO, one of the largest 10k project teams and an established artist DAO,[2]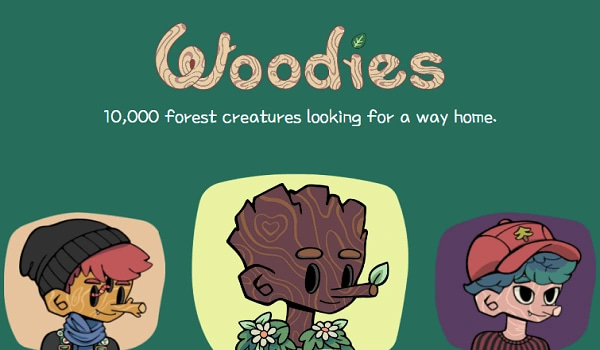 The mint price of a Woodie is 0.08 ETH. Each Woodie is unique and randomly generated at the time of mint from over 1000 possible traits, including eyes, hats, clothing, masks, and more.
Woodies is a universe rich in storytelling and characters, the team has big plans for future content and collector rewards.
The team also plans to create a separate collection of hand-drawn characters from the Woodies universe, including the main character, Arden. These special characters will be given at random to holders of Woodies Mint Passports.[3][4]
Additionally, the team will be automagically donating 10% of all profits to global reforestation efforts.
Backstory
"Once upon a time in the Wondermist Forest...There was a tribe of magical trees who would play and laugh together every day. One fateful evening, the trees were all mysteriously chopped down and hauled away by an evil villain known only as "The Logger".Poor lonely Arden was the last tree left, and knew what had to be done. He must find and save his friends from the evil Logger! But in order to save them, he'd have to build up the courage to leave the only home he's ever known...
Woodies Mint Passports
The Woodies Mint Passport is a collection of Mint Passport, which can be redeemed for one Woodie. Each Woodie is generated live in real-time at mint.
There are only three types of Mint Passports, Pre-sale Mint Passport, Public Sale Mint Passport and the UltraDAO Member Mint Passport. These three passports are currently sold out
Team
The team is comprised of high level 3D specialists, illustrators, concept artists, creative directors, and experienced developers.
| Twitter handle | Position Held |
| --- | --- |
| DesLucrece | Lead Artist |
| Jae838 | Lead Artist |
| grelysian | Lead Artist |
| chriswallace | Project Lead |
| healingvisions | Project Admin |
| rpowazynski | Marketing Lead |
| calvinhoenes | Website Lead |
| bitcoinski | Web3 Lead |
| ximecediazArt | Developer |
| ryangoldberg | Meme Daddy |
| OmarIbisa | Community Manager |
| crystaladalyn | Writer |
Roadmap
Late September
Phase 1: 10k Woodies
10,000 Woodies are available for adoption with 9 one-of-one named characters mixed in, including Arden, the protagonist.
Challenges : The Nameless Woodies
This is a series of collector's challenges, mini-games, and puzzles where winners can name their Woodie and elevate them to a character who will appear in future content and be eligible for special rewards.
Merch: Woodies Goodies
Woodies owners can get their branches on limited edition merch, including but not limited to hats, tees, and outdoor gear.
Airdrop: Woodies Comic
Woodies Animated Comic #1 will be a free airdrop to Woodies holders and include the origin story of Arden and the missing Woodies.
Giving Back: 10% Trees.org Donation
During the Woodies mint period, we will donate 10% of proceeds to global reforestation projects with Trees.org.
Exclusive Artwork: Woodies Lore
A series of Woodies concept art released by UltraDAO members documenting the history and lore of Woodies.
Winter 2021-2022
Phase 2: Woodies World
Woodies take on the metaverse! In addition to future Woodies Comics Airdrops, we will also be creating 3D avatars with attributes based on the Woodies you already own!
Metaverse: Woodies 3D
Woodies owners will have access to mint their own 3D Woodie and choose accessories from across their own Woodies to perfect their drip in VR.
Metaverse: Woodies World
A 3D/VR universe just for Woodies owners to buy land, build communities, play games, and collect items.
Airdrop: Woodies Comic
Woodies Animated Comic #2 will be a free airdrop to Woodies holders and include the second installment of the Woodies story and reveal more about the Logger.
2022
Phase 3: Woodies Membership
Expanding the Woodies Universe into the real natural world, we aim to become an outdoor NFT brand with events, family-oriented activations, metaverse expansion, and additional content.
Members Only:Woodies Weekends
A series of international events for Woodies holders in beautiful destinations around the world. Skiing, hiking, bouldering, fishing, boating, and more!
Members Only: Woodies Kids Club
Metaverse activations for our l'il Woodies members, books, games, toys, and fun for the whole family!
Extras: Additional Content
Additional airdrops and content throughout the next year plus a whole lot more as we continue building the Woodies Universe!
See something wrong?
Report to us.
Woodies
Did you find this article interesting?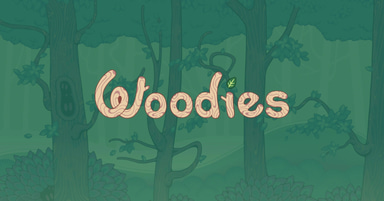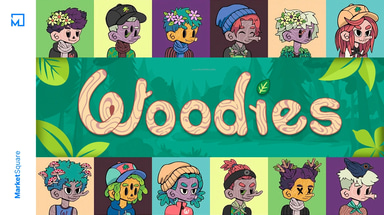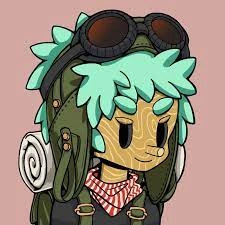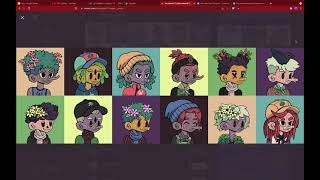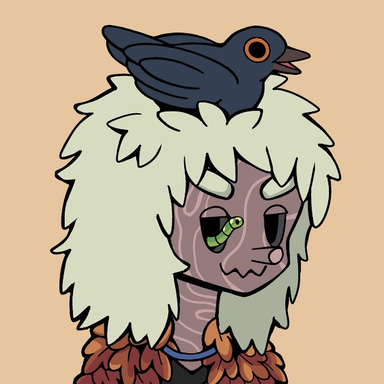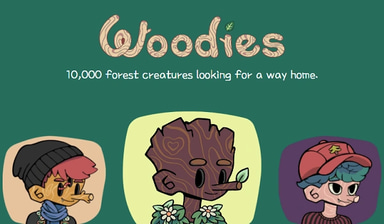 REFERENCES
[1]
Woodies Website
Aug 21, 2022
[2]
Woodies on Twitter
Aug 21, 2022
[3]
Woodies on Discord
Aug 21, 2022
[4]
Woodies on Instagram
Aug 21, 2022