1World
1World (1WO) (Pronounced as one-world) is a cryptocurrency token that functions on the Ethereum platform. 1World serves as an intelligent layer that connects Blockchain-authenticated users with various services offered through smart contracts and offers a business model via commission on such services delivered using 1World widgets.[1]
Company
1World Online is a company headquartered in Silicon Valley and has been operating in San Jose, California since 2012 with a mission to build a global software platform to supplement online content with interactive tools (such as Polls, Surveys, Quizzes, Insights pages, Interactive Maps, and other formats). This is done using contextual, relevant, organic, and highly engaging data collection with analytical insights on-site and across networks of participating sites.[3]
1World has built and delivered a robust and comprehensive interactive platform that includes front-end tools, a back-end dashboard of analytics, and a network of participating publishers around the world. In addition, various organizations and brands are using 1World tools for interactive campaigns as well as ongoing audience engagements.[1]
Overview
1World's Interactive Platform allows publishers and brands to hear consumers' voices through interaction and engagement tools including in-context Polls, Quizzes, Debates, Trivia, Insights, and Interactive Maps and offers embedded advertising, commercial data collection, and State of the art analytics. Today thousands of sites use our platform, and millions of people participate & vote.[3]
1World(1WO) automatically produces Smart Content (such as Insights pages that include interactive maps and other analytics) that are linked to the modules (widgets) installed on partner sites. This content increases sharing over social networks, improves relevancy, and draws in new reader-with the core benefits of an increasing audience and reach.[1]
1World Economy
1World Decentralized economy is already developed and is built around the concept of connecting audiences on a variety of websites with services from various providers, including, but not limited to:
Advertising- (programmatic ads and direct deals)
Research- (Through Commercial Polls and "Mini-Surveys" )
Traffic- (a 1World tools for generating traffic to and from other sites)
Data exchange- (passing information to third party analytics systems, such as Data management platform (DMP))
TBD- (future services that also can be routed using 1World widgets).
Tokenomics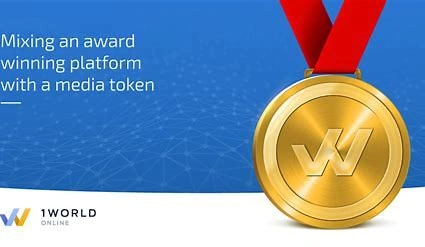 1World (1WO) is a crypto-token created on the Ethereum platform and it is an internal cryptocurrency circulated inside the 1World-created-ecosystem. 1World
cryptocurrency
also known as Media coins was created in this ecosystem and has continued to grow in it. Its ticker is symbolized as 1WO and it is used for all payments inside its ecosystem. The total supply of 1WO is 37,219,453 1WO and it is actively traded on Liquid Dex.
[2]
Reader's Use Cases
These tokens may be acquired by site visitors by accumulating points for participation and contributions. First, these profits are shown in the form of points, which are a common feature that already exists in the 1World Platform and reflects the volume of user activity. As soon as the user registers and establishes a wallet, these points will be converted into 1WO Tokens after they reach a certain level.For each site, a COT (Coefficient of Transformation) will be used to determine how points are converted to tokens. It will depend on the popularity of the site, the amount of visitors, and other variables. The 1World Team will build COT initially with the assistance of an advisory board made up of leading media figures. Then, in accordance with the 1Word Roadmap, an algorithm will be created to automate and balance such computations and changes.
Use Cases for Publishers
A publisher's decision to accept 1World Tokens (coins) will be based on the reasons and tenets listed below:
Sell remaining stuff for tokens (since else there would be no money made from it)
Allowing readers to earn and spend tokens will greatly improve retention rates. Moreover, readers will have the option of keeping 10% of the Ads money generated by the 1World service, and 1World will match it (subject to permission).
In addition to this, publishers will gain access to all of the standard advantages of using 1World's platform, including a rise in user engagement, an increase in important metrics like time spent on the site and the number of pages visited.
Smart Content (such as poll results with Interactive Maps, Infographics, and other automatically generated Insights), and advertising revenue.
Use Cases of Advertisers
According to the following guidelines, advertisers will pay for conducting ad campaigns with fiat (such as US dollars) or 1World Tokens (coins):
Receive discounts when using 1WO Tokens instead of money or other alternatives.
Have access to the 1World network of websites (clusters) that support 1W widgets.
Possess the capacity to profile their audience, which improves targeting effectiveness.
Possess the ability to inquire and get feedback throughout the campaign
Integration with Algorand and Investment from Borderless Capital
According to a statement made by 1World Online, Borderless Capital will invest in it in the future and the company has decided to develop on Algorand. For publishers, businesses, and consumers, 1World Online is an engagement and monetization platform driven by blockchain.Algorand is a platform for digital money and transactions that is scalable, safe, and decentralized. Algorand will serve as the core infrastructure layer for 1World Online and its affiliates, taking use of its tokenization capabilities. Investments by Borderless Capital are made in market-leading companies that contribute to the global economy. With the funding, 1World will be able to reward every member of its ecosystem, including Publishers, their audiences, and Advertisers, for engagement, content production, research, and advertising use cases.
1World Launches on Sapien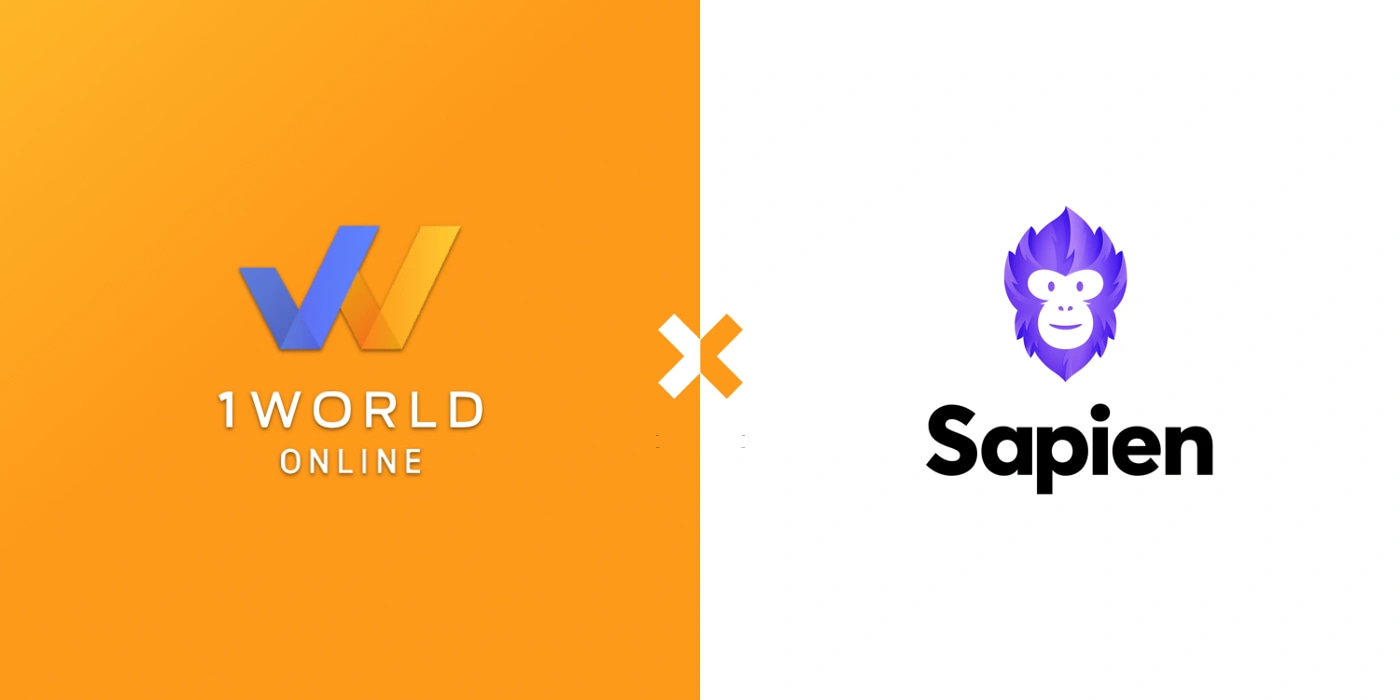 1World Widgets will be included by Sapien into a number of different categories. Users will be able to participate in quizzes, polls, and other forms of custom content. Users will earn loyalty points as they interact with widgets. Through Pillar or Liquid, these points may be exchanged into 1WO tokens or paid out in fiat or
Bitcoin
.
See something wrong?
Report to us.
1World
Did you find this article interesting?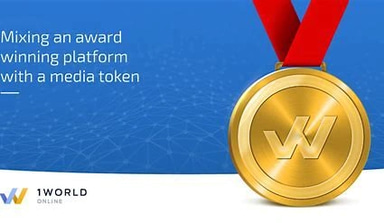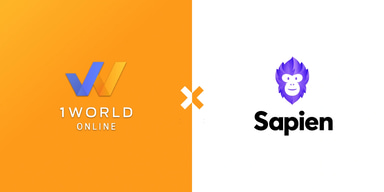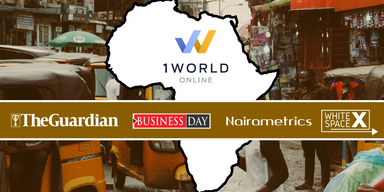 REFERENCES
[2]
Company linkedin page
Jul 26, 2022
[3]
Crunchbase site
Jul 26, 2022