Anson Chu
Anson Chu is a Chief Technology Officer at Numeraire, a San Francisco-based hedge fund that is designed to crowdsource data for artificial intelligence in stock market environments.[1]

Education
In 2007, Anson completed his schooling from Chinese International School with an IB Diploma.
In 2011, he graduated with Bachelors of Science, majoring in Computer Science Engineering from University of California, Irvine.
[2]
Career
In late 2008, Anson started working as a Test and Development Intern at Lolli Media Ltd, for about 3 months. He assisted in development and testing of websites using PHP/SQL and created a working Content Management System for internal testing use.
In late 2009, he worked as a Network Support Intern at SWIFT, for about a month. There, he conducted research and analysis into network failures and created a VBA+Excel system to keep track of internal patch panel information.
He had been a Student Researcher from September 2010, at University of California, Irvine, for about 6 months. He wrote a working java based non-linear image filter in java that corrects anomalies due to light incorrectly reflecting off edges of telescope lenses.
In early 2011, he worked as a Software Test Intern at EMC, for about 4 months. He conducted manual testing of de-duplication software on servers and participated in writing automated test scripts using python.
In late 2011, he started working as a Technology Consulting Analyst at Accenture Technology Labs, for an year. He developed tools and applications using data analytics, web development and semantic technologies to address business challenges in the data management field.
In late 2012, he started working as a Web Developer at salesfore.com, for about 1.2 years. There he had built web and mobile applications used for keynote demos and internal prototyping, focusing on creating innovative and beautiful user experiences. Made heavy usage of Angular/Backbone frameworks, javascript and Jade/Stylus for front end development. He also led a team of 3 to create Splashboard, a web app that allows users to create pages that stream real-time social media (Twitter, Instagram, Chatter) for a given search query. He had built Backbone client and Socket communication on a Node server. Deployed successfully in SF Giants stadium, Salesforce Social Media Command Center, America's Cup and Dreamforce.
He worked as a Software engineer at Uber Technologies, from 2013 to 2017, where he helped build and scale their dispatch and machine learning systems by more than 100x.
At Numerai
Anson joined Numerai in January 2018 and has helped build many of the core systems and teams across the hedge fund and data science tournament.
After joining Numerai, he has held diverse roles. He first started working as a Software engineer for 2 months, next acted as a Vice President of engineering for about 1.9 years, and then started serving as a CTO from December 2019.
[1][2]
He attended NUMERCON, San Francisco, as a speaker on 1 April 2022 on the topic 'Numerai and Decentralization'.

Personal Interests & Activities
Anson Chu took part in a variety of athletic events during his time in school, such as, Varsity Soccer, Basketball, Swimming Track, Athletics (Javelin/Shotput) at Chinese International School.
While at the University of California, Irvine, he also displayed initiative in various other events. ICS Student Ambassador 2010 - 2011, CSE Steering Council - Student Representative 2010 - 2011, Tau Beta Pi Engineering Honor Society.
He had also worked on Digital Signal Processing Design and Laboratory, EECS152B and Project in Algorithms and Data Structures, CS 165. These activities form an integral component of his pursuit to enrich and deepen his understanding of Computer Sciences through coursework.
[2]
See something wrong?
Report to us.
Anson Chu
Did you find this article interesting?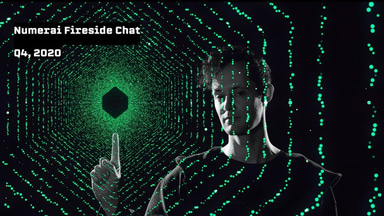 REFERENCES
[2]
linkedin prof
Oct 21, 2023