Anthony Pompliano
Anthony "Pomp" Pompliano Jr. (born June 15, 1988), who is best known as Pomp, is an American entrepreneur, investor, Bitcoin Evangelist, and U.S. Army veteran.[1][2]
He is the host of The Pomp Podcast (formerly Off The Chain) where he's interviewed several venture capital, cryptocurrency, and technology industry leaders including Chamath Palihapitiya, Cathie Wood, Michael Saylor, Mark Cuban, Codie Sanchez, Anthony Scaramucci, and David Sacks. The podcast has been downloaded more than 50 million times. Pomp's YouTube channel where his own views in addition to interviews has over 480,000 subscribers. [3] [30] In addition to his YouTube channel and podcast, Pomp also created the Pomp Letter, a regular newsletter business, tech, and finance newsletter with over 230,000 subscribers. [30]
Pomp is also the Co-founder and Partner of Morgan Creek Digital, a multi-strategy investment firm focused on providing access to blockchain technology and digital assets for institutional clients and wealthy family offices. [14]
Education
Anthony Pompliano graduated from Cardinal Gibbons High School. After high school, he attended Bucknell University where he received his Bachelor of Arts double majoring in economics and sociology. [4]
Early life
Anthony graduated from high school a few months early and join a college where he could play football. However his admission to start college in the spring semester didn't go to plan and he ended up working at Chick-fil-A and Quiznos, both fast food restaurants in the US. During this time, Anthony was not sure as to what he should do and visited a US Army recruiting office and signed as a reserve member. He left college when he was a junior to serve in the US Army. [20]
Military Service
Anthony served in the U.S. Army from March 2006 to August 2012. During his service, Pomp was deployed in support of Operation Iraqi Freedom (2008-2009). He was a Distinguished Leader Graduate of the Warrior Leader Course and a Commandant's List Graduate of Infantry Leadership School. [5][6][7][8]
Career
In January 2013, Pomp founded Digaforce, a social media intelligence platform for demographic information based on unfiltered, social content. The company was acquired in December 2013 by Strategic Link Partners. [8][9]
He then joined Facebook in February 2014 to lead the Growth & Engagement team for Facebook Pages. In August 2015, Pomp was recruited to start and lead the Growth Team at Snapchat. [10][11]
Full Tilt Capital, an early-stage venture capital fund, was founded by Pomp and Jason Williams in August 2016. They invested in 22 deals in the first 90 days of the fund. [12][13]
Full Tilt Capital was acquired by Morgan Creek Capital Management in Q1 2018. In April 2018, Anthony became the Co-founder and Partner of Morgan Creek Digital, a multi-strategy investment firm focused on providing access to blockchain technology and digital assets for institutional clients and wealthy family offices, alongside Mark Yusko and Jason Williams. [14]
In July of 2020, Pomp made headlines for convincing comedian Bill Burr to buy Bitcoin. Burr's decision was prompted by Pompliano who shared that the Federal Deposit Insurance Corporation only offers $250,000 in protection for some accounts. Burr, who has a net worth of $12,000,000 doesn't like that schema. He said: [15]
"You create this whole f----ing bubble and when the whole thing goes to s--- you still get a f---ing bonus and you're only gonna give me 250 off my million bucks? How is that f---ing legal? I'm getting Bitcoin! f--- this s---!"
On August 20, 2020, CEO and Founder of BlockFi, Zac Prince, announced that his company had closed a Series C funding round for $50 million. As part of the investment round led by Anthony Pompliano's Morgan Creek Digital, Pomp will join BlockFi's board of directors. [16]
Starting in September 2020, Pompliano has been an investor in his company Pomp Investments where they have invested in a digital asset lending platform: BlockFi; bringing their series D funding round up to $350 million which was announced on February 19th 2021. Pomp Investments has also participated in Elementus' series A funding, where the blockchain analytics firm raised $12 million on October 28th 2021. [17][18][19]
On May 18th 2021, Anthony Pompliano announced the launch of his "Bitcoin Pizza" chain. All profits generated from the pizzas were to go to the Human Rights Foundation's fund that supports Bitcoin developers. The brand began delivery services on May 22nd, which was the date that 10000 bitcoin was given for delivery of 2 Papa John's pizzas in 2010 (also known as "Bitcoin Pizza Day"), until May 29th. There are five different bitcoin-themed options in partnership with independent outlets in several cities across the US. Pompliano wanted to raise money in the form of fiat currency to help fund bitcoin so Bitcoin was not accepted as payment. [24][25]

On October 2021, Anthony Pompliano's Youtube channel was deleted by Youtube after uploading a video regarding Bitcoin. Anthony had uploaded an interview with PlanB, the creator of the stock-to-flow model, and stated that Youtube said they would give him a strike for "harmful content" but then received a second email informing him that his channel had been deleted. During this time social media platforms had been banning a lot of crypto content and this incident added on to content creators' problem with social media at the time. [21]
After his channel was restored, Anthony continues to stay active on Youtube, going on other Youtube channel podcasts such as world-renowned comedian Andrew Schulz on November 23rd, 2022, and having the likes of Jake Paul on his show on December 1st, 2022. However, on January 4th, 2023, Anthony released a video explaining the cons of working with different advertisers in the content-creating industry and that he will be taking down all advertisers from his podcasts and Youtube videos. [22][23]
"I think that this is definitely the harder path to go by not having advertisers on the podcast or on YouTube videos but it is the path that I think is the right path"
Major Interviews
During Anthony Pompliano's career, he has been involved in multiple interviews where he has expressed his view on cryptocurrencies and has also had to explain himself to hosts or interviewers who disagreed with his stance.
One of which was his interview on CNBC where the interviewer believed that people like Pompliano, who have a large following, should be held accountable and more careful with the information they share, as cryptocurrencies are a speculative asset with no backing. [31]
"the problem is if you want to do and you make the analogy to various stocks you can do a fundamental analysis on a company's projected earning power over a set period of years decide what the correct valuation is to pay for that future growth you can't do any of that in crypto you can't do any of that with Bitcoin you can be a believer in blockchain technology and still think that crypto is a highly speculative asset based on next to nothing" - CNBC

"don't you have any regrets whatsoever for making statements like that and perhaps putting people who are less experienced than you into some of these assets" - CNBC
To which Pompliano responded with his beliefs on how Bitcoin and other cryptocurrencies are important assets that can also be monitored and predictable. He also carries on the interview, expressing his view on the financial state at the time which he believes is the bigger problem. [31]
"You can definitely do a fundamental analysis take hash rate as an example Bitcoin is the most secure Computing Network in the world hash rates at an all-time high price is down 75 and hash rate keeps climbing"

"Yeah I mean Scott you can take anything out of context I've literally recorded 1200 podcast episodes right you can go back and find all kinds of crazy stuff but the context you're talking about was I was an investor in the company in a private placement round where accredited investors evaluated a business and put capital in if something happens to a company that I'm an investor in then we lose money that is called capitalism it's called taking risk and the fact that we now want to take that and somehow spin it or pull it out of context I think is inappropriate instead what I think we should be talking about is the fact that we have businesses in the United States who now are suffering at the hands of what appears to be a potential fraud" - Anthony Pompliano
He has also hosted several interviews of his own, not only covering cryptocurrencies but also controversial topics, featuring celebrities and individuals involved in controversies.

Personal Life
Anthony Pompliano is the son of Tony Pompliano, Founder of ANEXIO, a company that offers large-scale Infrastructure as a service solutions to businesses. Pompliano married his wife Polina Marinova. They first got engaged in July 2020.
Pomp Bros
Anthony has four brothers, two of which, John and Joseph are highly successful and the three are known as the "Pomp Bros", short for Pompliano brothers. The brothers have created a website called Pomp Bros where they share a platform, showing what each of the brothers do. John and Joseph Pompliano are also part of Pomp Investments where they are actively investing and have helped Anthony build up the company. [26][27]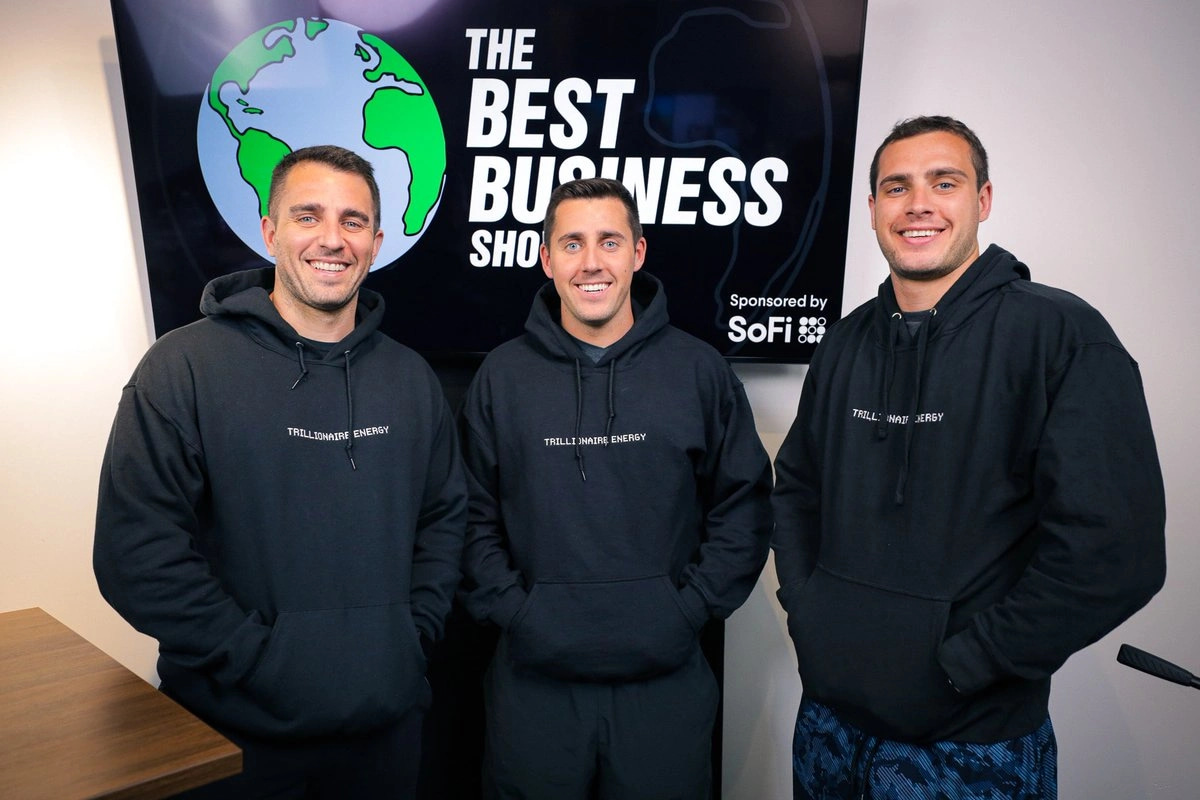 John Pompliano
John Pompliano is a full-time realtor at Coldwell Banker Realty and has had a variety of jobs in the past with some of the higher positions being: an analyst at Comscore Inc., and working directly under the CEO of Bloom Credit, as a growth and strategic operator. John graduated from High Point University with a Bachelor of Science in Business Administration in 2018. [28]
Joseph Pompliano
Joseph or Joe Pompliano is the founder of Huddle Up, a newsletter that covers the behind-the-scenes of Sports. He was an associate at J.P Morgan for two years and was an analyst for two different companies, MarketAxess and Octagon. Joseph graduated from High Point University with a Bachelor of Business Administration in 2016. [29]
See something wrong?
Report to us.
Anthony Pompliano
Did you find this article interesting?