Ashton Addison
Ashton Addison is the CEO and Founder of Crypto Coin Show, a digital media resource providing news and analysis about blockchain, crypto assets, and fintech trends since 2014.[1][2][3]

Education
Ashton Addison attended the University of the Fraser Valley earning a Bachelor's degree in Business Administration (BA), Accounting, and Finance from 2012 to 2016. He also attended the University of Nicosia (2016-2017) for a Master of Science degree in Digital Currency, Bitcoin, and Blockchain Technology. [2]
Career
Ashton Addison began his career in February 2012 as the Founder and Production Manager of Shed Show Production, a production company that created and managed sold-out concerts. In September 2017, he became a Community Manager for SmartMesh Foundation, a decentralized mesh P2P network that connects smartphones. [2]
In January 2017, Ashton Addison founded EventChain SmartTickets and served as the CEO of the global Smart Ticketing blockchain platform that allows events to sell Smart Tickets. In June 2018, he became a Media Advisor at Phoneum.io, a decentralized cryptocurrency. He is also an Advisor at CryptoCanucks, Helios Blockchain Technologies LTD, Coinpayments, InvestmentPitch Media, Pundi X | Pundi-Pundi, and Syscoin. He became a News Broadcaster and Interview Host at Reuters in January 2017. [2][4]
Crypto Coin Show
Ashton Addison founded the Crypto Coin Show in April 2014 where he serves as the Producer. Crypto Coin Show is an independent digital media resource on YouTube that covers a wide range of news on blockchain technology, crypto assets, and emerging fintech trends. [3][5]
Ashton Addison has an extensive portfolio of over 1200 interviews featuring notable individuals such as John McAfee, Brock Pierce, Charles Hoskinson, and others. He is also a public speaker who has spoken in 10 countries on topics related to Web3 and its associated technologies. [1][3][5]

See something wrong?
Report to us.
Ashton Addison
Did you find this article interesting?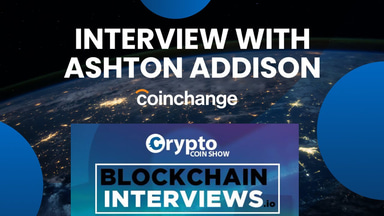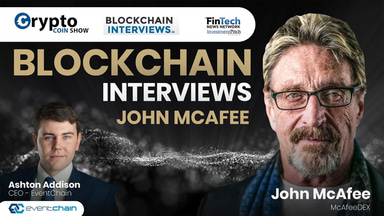 REFERENCES
[1]
ashton addison website
Jul 4, 2023
[3]
cryptocoinshow website
Jul 4, 2023
[5]
Cryptocoinshow youtube channel
Jul 4, 2023