AXEL
AXEL is a software development company based in Las Vegas, Nevada. Its privacy-focused products run on a blockchain-backed, decentralized system called the AXEL Network. Its native utility token, the AXEL Token ($AXEL) fuels activity on AXEL Go, a secure file-sharing and storage platform. AXEL Tokens are currently available to trade on the following exchanges: WhiteBIT, ProBit, and CREX24.[1]
Overview
The AXEL Network is a decentralized, distributed Masternode network. AXEL builds software solutions that incorporate new technologies such as blockchain and the InterPlanetary File System. AXEL holds over a dozen patents in a variety of different categories including Content Management Systems (CMS), File-sharing Systems, Media Distribution Systems, File Access Permissions, Blockchain Technology, and Cryptocurrency Technology.
Features
<strong>Speed</strong>: AXEL's global network consists of hundreds of decentralized, peer-to-peer servers that allow files to be transferred at blazing-fast speeds. Users do not need to wait for a server halfway around the globe to send a file through multiple intermediary servers before receiving it. The AXEL Network pulls the requested documents from nearby sources simultaneously, resulting in a fast download with lower latency.
<strong>Security</strong>: Files on the AXEL Network don't get sent in one large piece. Instead, they are split into many pieces called "shards" and distributed to the Masternodes. This increases security by ensuring confidential files aren't stored on a single node. If an attacker compromises any particular node, the information they would receive would not be useful.
Censorship-proof: Unlike centralized server farms, information stored on the AXEL Network cannot be taken down easily on the whim of a large tech corporation or authoritarian government. The distributed nature and 'sharding' process mean your files are always safe and effectively uncensorable.[4][5][6]
Tech
The popular AXEL Go file-sharing app uses the AXEL Network and is driven by two different decentralized technologies: the InterPlanetary File System (IPFS) and blockchain technology.
The InterPlanetary File System is a better way to share and store content online. Instead of using location addresses like traditional HTTP, IPFS retrieves data via unique cryptographic hashes. Since the content itself is accessed, not a web location, duplication of files is impossible.
AXEL Go is also integrated with a Proof-of-stake blockchain where content transactions are timestamped and secured in a transparent, immutable way. Since the actual user files aren't stored on the blockchain, users gain security benefits without sacrificing privacy or speed.
The final piece of AXEL Go's security puzzle is the optional file encryption possibilities. AXEL Go allows users to password-protect their shares with Advanced Encryption Standard 256-bit encryption. It is the same algorithm that the National Security Agency deems proper for confidential files, and it's practically impossible to brute-force crack.[7][8]
Token Economics
AXEL Go uses the AXEL Token as fuel to facilitate sharing across the network. Every time a user shares a file, a small proportion of an AXEL Token is spent. AXEL users with half of a token for free, which is enough to fuel over 100 typical shares. Users can purchase more utility tokens via in-app purchases.
It is a Proof-of-Stake utility token that Masternode holders must stake to participate in the Network. The Token has a Total Supply of 1,000,000,000 AXEL coins.[9][10]
Partnerships
Axel has partnered with various firms including:
The ABA Solo
Small Firm
General Practice Division (GPSolo)
CalBar Connect in partnership with The California Lawyers Association
The Connecticut Bar Association
INCBA, Phi Alpha Delta Law Fraternity
International and Theorem[13]
Team
AXEL has an international team of professionals dedicated to providing privacy and security-based technology solutions. Each member has years of experience in their field and embodies the company's underlying principles.
Tony Tan - CEO & Chairman
Ben Ow - CTO & President
Daniel Lindsay - CFO
Robert Luo - Chief Growth Officer
Julianne Compann - Chief Strategist
Dr. Yoohwan Kim - Chief Information Officer
Roberta Tsang - Chief Communications Officer
Rick Stiles - Senior VP, Products and IP
Jeff Roper - VP, Business and Legal Affairs
John Svoboda - VP, Marketing
Diane Zhang - VP, Accounting & Finance.
See something wrong?
Report to us.
AXEL
Did you find this article interesting?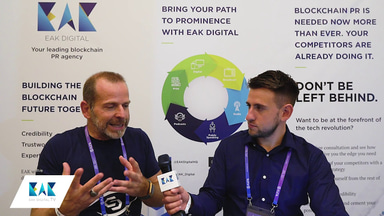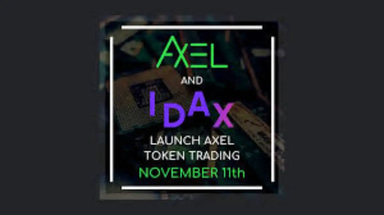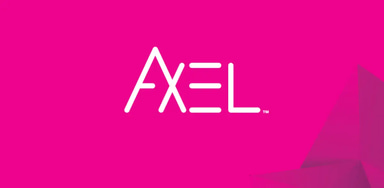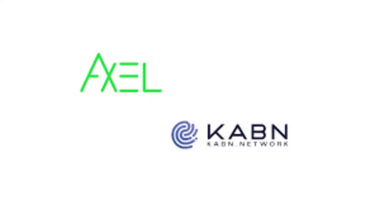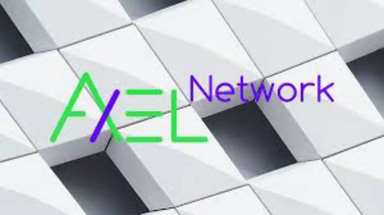 REFERENCES
[12]
Axel Whitepaper
Sep 13, 2022