Bee Token
Bee Token is a cryptocurrency utility token for a decentralized peer-to-peer housing exchange platform. The platform, known as <strong>Beenest</strong>, attempts to create a home-sharing economy powered by  Blockchain technology.[1][2]
The platform aims to Decentralize Short-Term Housing Rentals and also provide a Blockchain Powered Platform With 0% Commissions, Network Effects, Bank-Level Security, and Immutable Reviews.[9]
Beenest

The Bee Token was created with the thought of the home-sharing economy in mind. The founding team believed that systems in which assets or services are being shared - such as Airbnb and Uber- are embedded with misaligned incentives that ultimately leave companies' user bases dissatisfied.
They believe there is still more room to solve the problem of high demand for real estate space, a low supply of available options, and high rates charged by landlords and hotels. They also note that, as platforms on centralized servers like Airbnb increase, so does the likelihood of security breaches and scams.[3][10]
Using the Bee Token, Beenest will lower transaction fees more than other online marketplaces and hospitality services like Airbnb. Eliminating fees such as overhead through automation (via employees) and third-party payment processor charges (via credit card companies like Visa and MasterCard) will be reduced from 5-15% to 2-3%.[4]
$BEE
The $BEE is the cryptocurrency that fuels Beenest and provides an ever-growing value to users. It operates on the Ethereum platform and has a total supply of 500,000,000 $BEE.[7][8]
Team Members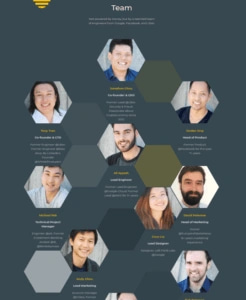 The Bee Token consists of a team from Google, Facebook, Uber, and Civic taking on the mission of decentralized short term housing on the blockchain.
Jonathan Chou - Co-founder & CEO, Former Lead @Uber
Tony Tran - Co-founder & CTO
Jordan Ong - Head of Product
Ali Ayyash - Lead Engineer
Michael Pak - Technical Project Manager
David Peterson - Head of Marketing
Coco Liu - Lead Designer
Andy Chou - Lead Marketing
Rob Peterson - Smart Contract Engineer
Kevin Van - Front End Engineer
Miao Yu - Smart Contract Engineer
Bonnie Qin - Backend Engineer
Guocheng Xie - Smart Contract Engineer
Bonnie Qin - Backend Engineer
George Perez - Designer
Toshi Masubuchi - Finance Counsel
Sean Moran (Neas) - Marketing[5]
Roadmap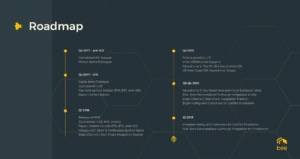 Q3 2017 — pre-ICO
Initial Whitepaper
Private Alpha Prototype
Q4 2017 — ICO
Public Beta Prototype
Beta Testing in SF Payment and payout in Bee Tokens
Begin Voting and Consensus for Conflict Resolution
Inhouse KYC Identity Verification System
Q1 2018
Release of MVP
Fully Operational in SF
Payment options include ETH and BTC
State Channel/Side Chain Integration
Testnet Integrate Voting and Consensus for Conflict Resolution
Q2 2018
Operational in SF, NYC, and LA
Payout options include ETH and BTC
Fully supporting LTC
In the initial iOS/Android Support
10K Operational Swaps on Beenest Platform
Q3-Q4 2018
Operational in the top 10 US cities and the UK
Payment and payout options include USD and EUR
Real-time Decentralized Exchange Integration Alpha
State Channel/Side Chain Integration Mainnet
2019-2020
Operational in Southeast Asia and major European cities
Implement Governance Model for Future Development
Real-time Decentralized Exchange Integration for Production
2020+
Release Protocol for All Sharing Economies as Ethereum's second layer[6]
See something wrong?
Report to us.
Bee Token
Did you find this article interesting?