Catherine Coley
Catherine Coley is the former CEO of Binance.US and a finance industry veteran and cryptocurrency enthusiast.[1]
Catherine was previously the Head of XRP Institutional Liquidity at Ripple. She worked at banking giant Morgan Stanley in Foreign Exchange Sales and Training in London between 2014 and 2016.[5][6]
Education
Catherine graduated from Episcopal High School in Alexandria, Virginia. As a GLOBE scholar, she's attended school all over the world. Catherine has attended classes at The Chinese University of Hong Kong and Copenhagen Business School. She even went to the National University of Singapore to study Political Science and Government as a SEAS scholar. Catherine holds a B.Sc in International Studies from Kenan-Flagler Business School. [2][4]
Career
Catherine started her career in 2011 at Morgan Stanley as a foreign exchange analyst in Hong Kong and later in London. From 2016 to 2017, she served as a foreign exchange advisor at Silicon Valley Bank. After that, Catherine spent two years building out a global liquidity network at Ripple as their head of XRP institutional liquidity. In 2019, Catherine started a job as the CEO of Binance US.  [3]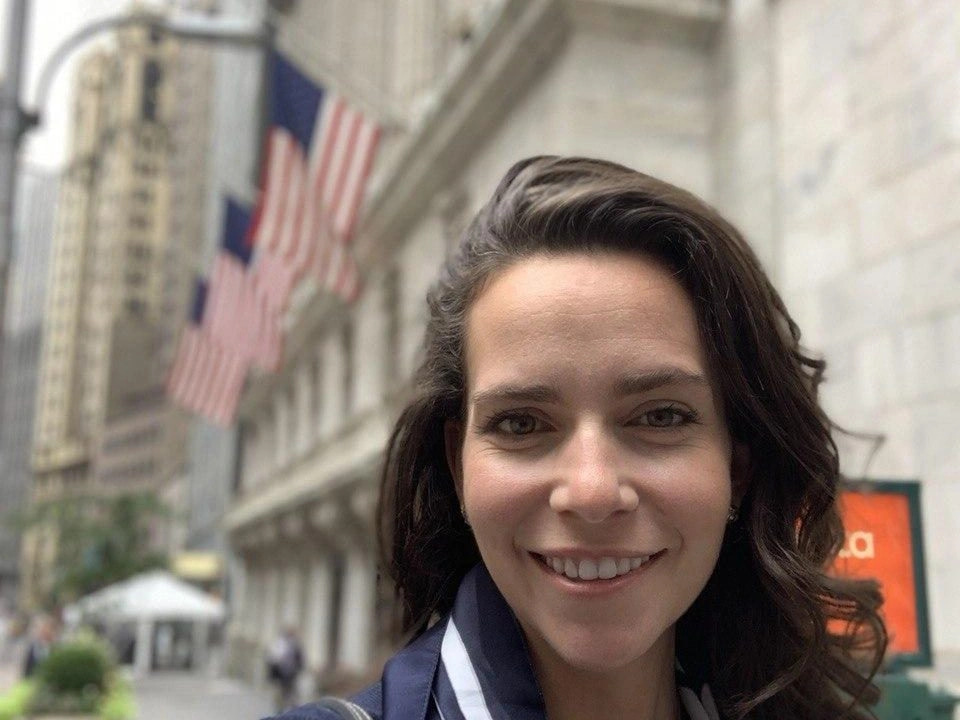 Coley was hired to lead Binance.US in April 2019, way before the exchange made a mark for itself on the competitive U.S. market. She was one of the few women at the top of a major digital asset firm and was a beloved member of the community, appearing in endless interviews and events to talk about
blockchain
,
digital assets
, women in tech, and more.
It was in May of 2021 that Coley walked away from Binance US, with the circumstances of her departure kept tightly under wraps.
The 32-year-old, who had been the only female to serve as the CEO of a major exchange, had seemingly been sacked or at the very least pressured to resign.
Binance US released a statement announcing former Coinbase executive Brian Brooks as its new CEO and made no mention of Coley or the reason for her departure.[9][10]
Coley vanishes
Shortly after her exit from Binance US the whereabouts of the former CEO of Binance US is a mystery gripping the crypto world.
 She went silent when she was abruptly replaced at Binance US in April. Ever since then, no one has reported seeing her in San Francisco where she worked, and her once-lively Twitter account has been silent since April 19.[7]
Before her disappearance, Coley was one of the most prominent names in the crypto space. As a young female leader of a major exchange, she made Forbes Magazine's list of 40 under 40 as an influential entrepreneur in 2020. [8]
Many reports came in from her colleagues including Ripple's chief technology officer David Schwartz, who said they have sent multiple messages to her, some wishing her a happy birthday to which she hasn't responded to date.
Rumors on Crypto Twitter, speculate that Coley has met an untimely end, is alive and well and vacationing in Puerto Rico, or is forced to be quiet due to some kind of unsorted legal matter related to her departure from Binance.US while Some say there is sufficient reason to believe Coley is perfectly fine, and simply choosing to take some time away from social media.
Frank Chaparro, the Director of News at The Block also said his Sources tell him, Coley is fine and recently attended the BTC Miami conference. She attended several large 100-person+ events and is currently keeping her head down while she figures out her next move (and working out legal kinks) after serving as Binance US CEO.[11][12]
See something wrong?
Report to us.
Catherine Coley
Did you find this article interesting?