CoinNess
CoinNess is a media platform that provides cryptocurrency and blockchain news, market data, and virtual asset investment information. [1]
Overview
CoinNess was founded in March 2018 as a South Korean crypto investment platform, with funding from Huobi, Zhenfund, Freesfund, and Shunwei. The company was later slowly transformed into a global crypto-based media platform after being acquired by Adenasoft. The platform holds the distinction of being the first platform in South Korea to offer a 24-hour virtual asset investment information service that can also be accessed through their mobile app. [2][3]

History
In December 2018, CoinNess announced the launch of its global growth partner program called the CNNS Partner Program. With a $5 million investment, CoinNess aimed to create an international community of crypto investors by rewarding CNNS partners, community members, and early app users. The platform token, CNNS, was also to be introduced as part of this program. [7]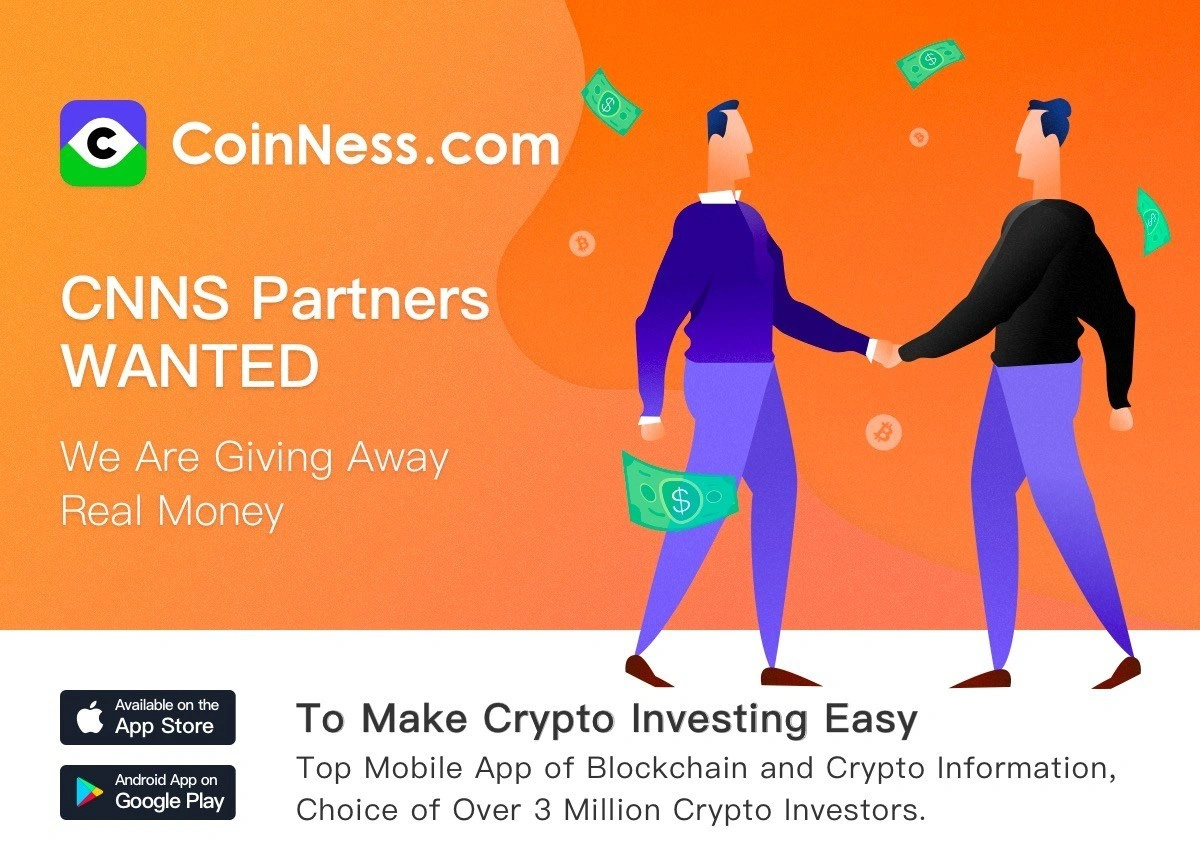 On January 28, 2019, CoinNess launched its platform token, CNNS, in the latest version of its app. This made CoinNess the first
blockchain
information platform to have its own integral token system. The new app version also included upgraded functions for quantifying investment and market warnings.
[6]
On April 22, 2019, CoinNess raised $24.6 million through an initial coin offering (ICO) for their platform's token, CNNS. [4]
On November 12, 2021, Adenasoft, a global fintech solutions provider, acquired CoinNess. Adenasoft aimed to transform CoinNess into a global mobile platform encompassing media, communities, and cryptocurrency management. The company also planned to launch CoinNess services targeting the global market and introduce localized services in the African market by the first half of 2022. [5]
Products and Services
Newsflash
CoinNess provides real-time cryptocurrency information through its Newsflash service. The platform's in-house monitoring system continuously tracks over 1,000 global media outlets, financial institutions, and communities 24/7. [8]
Newsroom
CoinNess offers a news curation service that gathers diverse crypto and blockchain-related news articles. It collects and delivers news content related to the cryptocurrency market from over 300 blockchain, economic, and tech media sources internationally. [9]
Market
CoinNess provides a "Market" service that acts as a live digital asset price aggregator. It offers real-time prices of various cryptocurrencies and essential market data required for cryptocurrency investment. The platform also provides tools and information such as Kimchi Premium, funding rates, and event calendars, which are valuable resources for traders. [10]
Live
The Live service by CoinNess curates and delivers cryptocurrency-related news from major social media figures. It monitors and consolidates real-time feeds from Twitter, Telegram, Medium, and other social media accounts of key leaders, companies, influencers, experts, and more in the cryptocurrency industry. Users can conveniently view multiple feeds on a single screen and customize their feed screen or configure push notifications based on their preferences. [11]
See something wrong?
Report to us.
CoinNess
Did you find this article interesting?