Crystal Rose Pierce
Crystal Rose Pierce is an award-winning technologist and entrepreneur. She is the co-founder and CEO of Make Sense Labs, also known as, Sensay, a communications platform on the blockchain.[1]
Early Life
Crystal has been coding for most of her life. She initially learned how to code at the age of 11, through an old AOL chatroom anonymously. From then on she began to learn more programming languages.[2]

Career
In 2002, Onvi, a web consultancy, and digital interactive agency, that operated it for 8 years was founded by Crystal. In 2010, she Founded Hyype, a Software as a Service (SaaS) platform aimed to help brick-and-mortar businesses utilize social media and geo-targeted marketing.[1][6][8]
In March 2012, Crystal would become the Executive Producer and Head of Creative Technology for PHENOMENON, where she worked on multi-million dollar projects for Fortune 500 companies and spearheaded creative technological development in the organization.[1][6][8]
In March 2014, just two months after leaving PHENOMENON, Crystal becomes the Co-Founder of Make Sense Labs, Sensay - a blockchain communications company. In August 2014, Crystal becomes the full-time CEO of Sensay and leads the company, building Sense Chat, a private messaging and decentralized application on the blockchain along with the SENSE token. She raised $30M in the capital with prominent institutional venture capital firms and completed a successful ICO for the SENSE digital token. [3][6]
In November 2017, Crystal joins the Board of Directors, as Vice Chairman of the Integro Foundation. Integro Foundation is a non-profit organization that supports the efforts of other non-profits in Puerto Rico by connecting them to resources and funding. They prioritize capacity-building and ecosystem-building partnerships that have the potential to bring about systemic change in the community. [6][7]
She then co-founded yet another company, in June 2018 called shEOS, a female-run block producer on the EOS network and the shEOS Foundation. The company provides computer science scholarships to young women and she is also one of the board members of shEOS as well. [6]
Crystal was named as a "Top ICO Influencer" by LimeICO. She serves on the board of the ICO Governance Foundation and advises companies across several sectors. [5][6]
Speaking Engagements
Crystal has given many talks about the importance of securing one's information from centralized servers used as they are used by corporations and other marketers to sell information. With the use of her platform, Sense, the aim is free people from an internet that uses their information and limits the creative potential of internet users.[4]
Philanthropy
Crystal is on the Board of Directors of the Restart Foundation and is the founder of Restart Week which he created to carry out her philanthropic work. Along with this mission, she previously founded LA Startup Week, a 5-day series of events celebrating entrepreneurs and startups in Los Angeles. Crystal supports open government and previously spearheaded the Code for America Brigade in Los Angeles (Code for LA).[2]
Personal Life
Crystal is married to Brock Pierce. Their marriage is upheld in an online smart contract that can be dissolved, changed or renewed annually. In March 2019, they had their first child Aurora Rose Pierce.[1] In 2022, their second child, Athena Evey Pierce Rose was born.[9]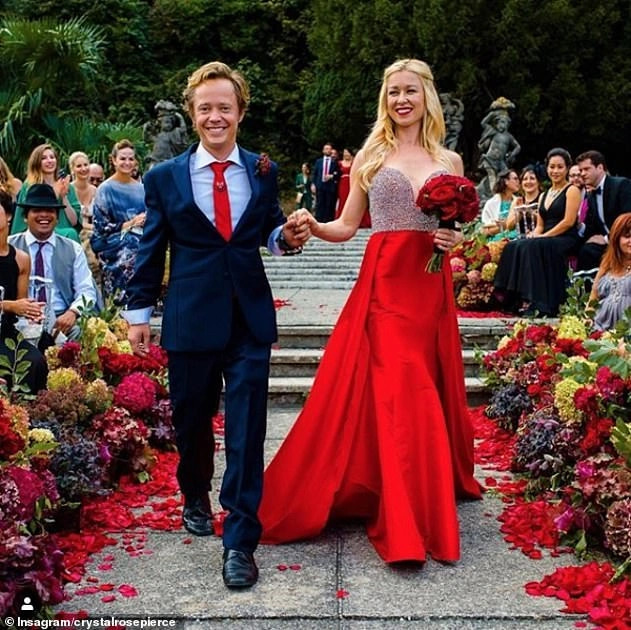 Crystal built a Facebook Messenger application called BrockBot, named after her husband Brock Pierce. She presented the application to him for his birthday.
[1]
See something wrong?
Report to us.
Crystal Rose Pierce
Did you find this article interesting?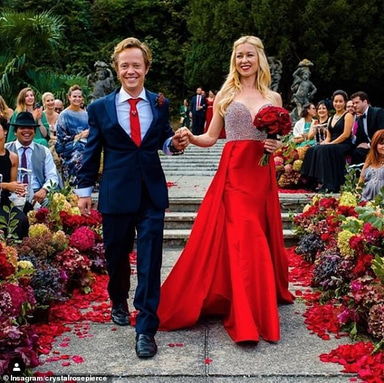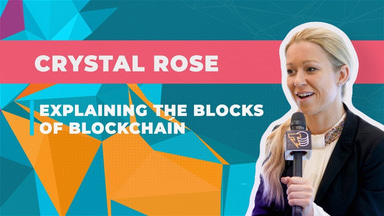 REFERENCES
[1]
Crystal Interview
Aug 12, 2022
[3]
Crystal Rose: A robot will eventually take your job
Aug 12, 2022
[4]
Crystal Rose Talk to Strangers at IgniteSXSW 2015
Aug 12, 2022
[5]
Coin Agenda on Crystal
Jan 6, 2023
[6]
Crystal's LinkedIn profile
Jan 6, 2023
[7]
Integro Foundation official page
Jan 6, 2023
[8]
Crystal Rose page
Jan 6, 2023