Dangiuz
Leopoldo D'Angelo (born July 11, 1995, in Turin, Italy), better known by the pseudonym Dangiuz, is an Italian visual artist. He works in the 3D space, using Cinema 4D and Octane Render. [1]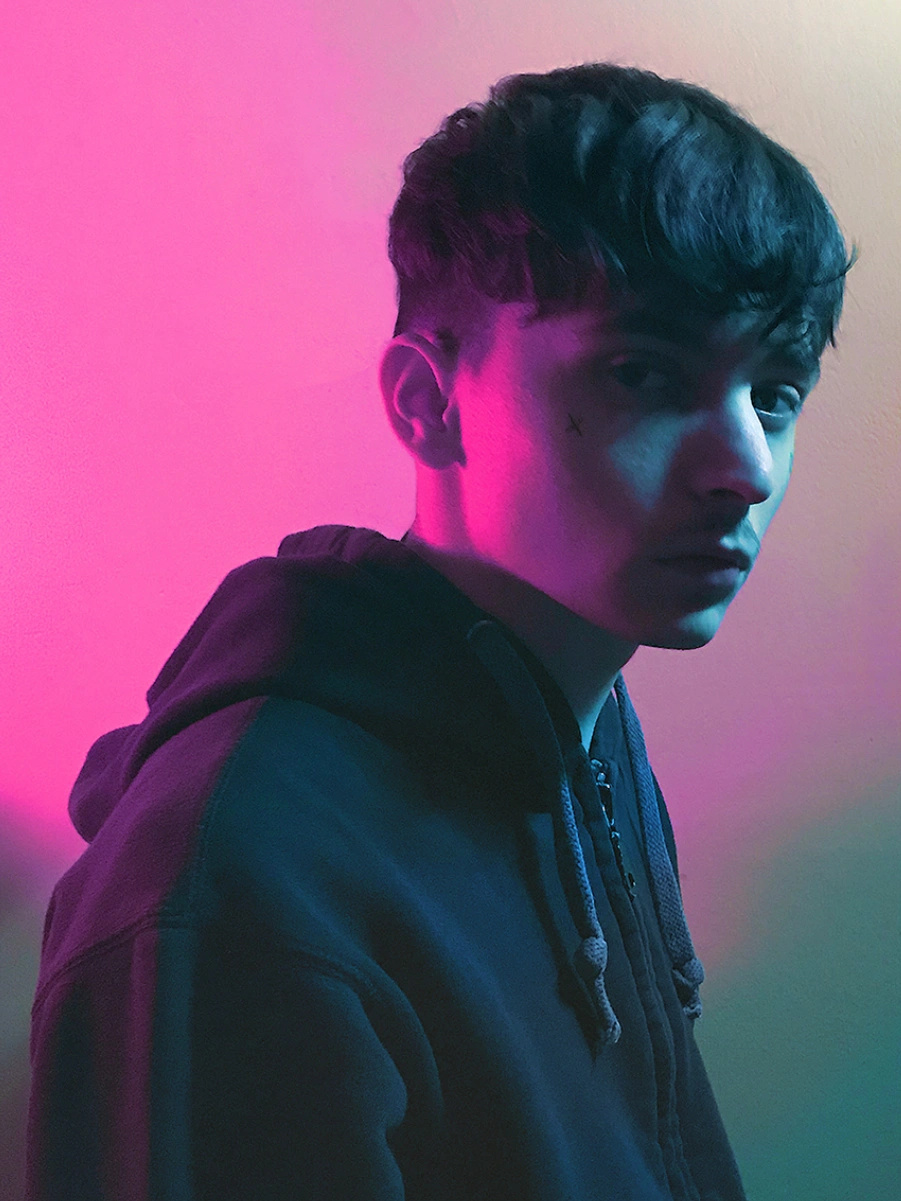 In May 2021, Dandiuz was featured in the 
Binance NFT
 '100 Creators' campaign as one of those artists who will be able to sell their NFT artworks during the launch of the Binance exchange's upcoming
NFT
marketplace. 
[12]
Career
After graduation from the university, Dangiuz started collaborating with different graphic studios in his hometown. After a couple of years, in 2018, he decided to improve his skills and get better at a variety of programs; he then became a digital artist.  [9]
Dangiuz creates illustrations inspired by Cyberpunk and the ever-advancing urbanization of East Asian metropolises. He is particularly interested in dystopia, technology, and the way humans interact with it. He is obsessed with the future and the way humans can use technology or vice-versa, technology might even use humans. Dangiuz stated:[6]
My style is heavily influenced by Cyberpunk and Synthwave art movements. Two completely different styles, featuring futuristic post-apocalyptic/dystopian scenarios and retro-futuristic outrun '80 scenarios. I must say I'm in love with these styles and the related works, be it movies, books, songs. I listen to a lot of Lo-Fi and Synthwave Music. I like to read some dystopian books as well, such as "1984" and "Man in the High Castle"... And I love Movies / TV Series like Blade Runner, Altered Carbon, and so on.
NTFs
Dangiuz is one of the prominent digital artists on SuperRare and he has released 16 artworks in total on the platform. His NTFs project titled Grand Challenge illustrates the glorification of self-made people's success featuring the legendary Samurai standing on top of one of the highest buildings in one of the most congested, futuristic, and fictional cities, almost representing that peace and tranquility are obtainable in such a chaotic scenario. It was sold for $18,039. [11]
His NTFs project titled Connected illustrates loneliness: always connected to everything, but never bound to anything. It was sold for $19,138. On April 11, 2021, he released an NTF project, Guiding Spirit, which was sold for $53,428. [8]
Some of his other NTFs artworks are Dark Waters, Started from the bottom, Melancholia, Insomnia, Middleworld, Conducting Research, Peaceground, among others.[7]
On the 18th of April, 2021, Danguiz's released his latest NTF project titled Kiss on the bridge that was sold for $95,880.
See something wrong?
Report to us.
Dangiuz
Did you find this article interesting?