David Sonstebo
David Sonstebo is a serial entrepreneur, heavily involved in Internet-of-Things(IoT), distributed ledger/blockchain/tangle technologies, Smart Cities, Digital identity, eGovernance and innovative hardware design. David Sonstebo is a Norwegian angel investor, co-founder and co-chairman of IOTA Foundation, the cryptocurrency project that is based on the distributed ledger called Tangle.[6] He is now acting as the director of Simuli, formerly known as IoTIFY Virtual Labs.[9]

David has been in the cryptocurrency space since 2012. At first, he was discouraged by Bitcoin's libertarian following, but he was fascinated by the idea of storing information on an immutable ledger. Because of his interest in the internet-of-things (IoT) technology, he decided to start his own endeavor together with Sergey Ivancheglo.[8]
Career
In 2014, David founded and became the CEO of TBA/Stealth, located in Norway. Stealth hardware is the IP start-up developing an ultra low-power processor for IoT.
In 2015, he co-founded IOTA, alongside Dominik Schiener and in October 2017, he became the co-chair of IOTA Foundation.
[5]
In May 2023, he invested in SPYCE5, located in Berlin, Germany. SPYCE5 provides infrastructure, data, and digital identity as a service for Blockchain and Web3.[4]
Parting Ways With IOTA
In 2018, the IOTA board said it had parted ways with David Sonstebo due to the fact that its interests have 'diverged significantly' with those of the co-founder. IOTA said it was a unanimous decision, made by the Supervisory Board in its best interest and ecosystem.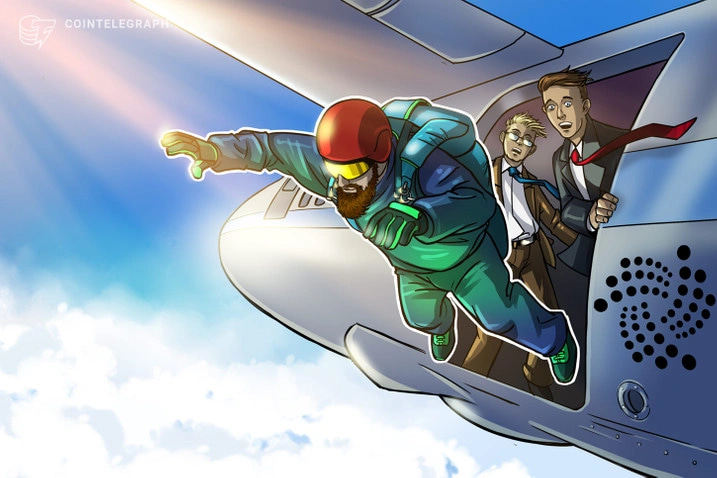 David's photo was removed from the
IOTA
website and his email address bounces back. IOTA said,
The decision to part ways, while difficult, had to be made. There were several instances where David's actions were not aligned with what the Foundation stands for and who we aspire to be.
David expressed his disagreements to the Foundation to appoint a CEO, which was quashed by the IOTA Foundation board, as well as disagreements about the ownership of several future IOTA ecosystem projects. He said,
The Board started panicking about its negligence of the IF's finances and they subsequently stepped in to claim these projects in order to ensure an ever-growing runway at the cost of IOTA's ecosystem actually growing. I refused the board taking ownership of these projects and their potential future revenue streams.
There had been an internal campaign for electing CEO. Following many months of stasis, the issue culminated in a heated discussion on internal Slack, in which one of the founders, David Sonstebo asked Dominik Schiener, Chairman of the Board, to step down. David then went on to personally address multiple Board members, asking one to cease referring to themselves as a co-founder, for failing to attend meetings, and for not inviting one to spend their board time together. Sergey Ivancheglo stated that asking for Dominik to resign was not a fair decision to make, since IOTA was built up over months with the support.[3] David then implied that this disagreement is the reason behind the separation.
Despite of parting ways, the foundation said that he would forever be the 'founder of IOTA'. He concluded that,
There will be further details on my plans for IOTA coming early next year. Don't worry. I will continue to work on IOTA with Foundation members, community members and external partners. This is not the dot at the end of the final chapter's last sentence; it's merely a comma.
David Sonstebo Repays the Hacked Victims
On February 12, 2020, IOTA suffered an attack targeting its official desktop wallet. The IOTA network went offline on the same day, and remained down for about two weeks. On March 6, 2020, David Sonstebo, revealed that he would personally fully repay all 46 victims of one month's IOTA hack to the tune of 8.52 million MIOTA(MegaIOTA), worth roughly $1.97 million.
David confirmed that he would reimburse all affected users from his own pocket, and that the IOTA Foundation would relaunch the network on March 10th, 2020. When he was interviewed about the hack, he replied saying that,
The hack itself was on MoonPay's infrastructure, but due to the way it was integrated into the Iota wallet, there was a vulnerability that was exploited by the hacker. The total amount of iotas siphoned out of accounts were 8.52 Ti.
While he was asked for a direct authentic information about him repaying the victims and the total that would cost him, David stated that,
I did not start Iota with the goal of making myself or my co-founders rich. This is why we are the only project to not have a pre-mine or special allocation of tokens of any sort; Iota is truly grassroots. Our goal is to build the world's first truly decentralized, scalable, and fee-less DLT to catalyze a secure autonomous future and permissionless innovation in a plethora of industries. We are closer than ever to achieving precisely the goal we set out to reach several years ago. Thus, I chose to use my personal holdings (which I haven't touched in 2 years) to safeguard the Iota Foundation's runway. This way we can continue delivering on this ambitious goal unperturbed. I want to emphasize that no individual inside the organization is at fault for this, and that I have never been more proud of the team we have built than now. It will cost around ~2 million USD. This is definitely a lot of money, but if my primary motive was money I have had ample opportunity over the last 2 years to maximize my profits. I have not. For me, the chief goal is to build this future, based on our vision. Hopefully, the culprit will be held accountable one day and the funds recovered. The chances are low, but we did it once before.
See something wrong?
Report to us.
David Sonstebo
Did you find this article interesting?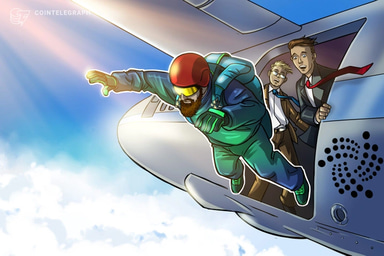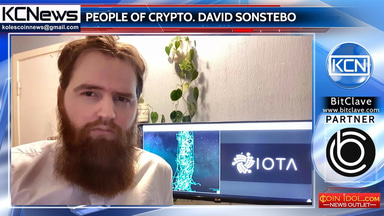 REFERENCES
[1]
sonstebo quits iota
Jul 21, 2023
[3]
dominik was asked to step down from being ceo
Jul 21, 2023
[4]
investment in spyce5
Jul 21, 2023
[6]
david sonstebo
Jul 21, 2023
[7]
David repays for 1.97M for hack
Jul 24, 2023
[8]
beginnings in crypto
Jul 24, 2023
[9]
david at simuli
Jul 24, 2023