Sergey Ivancheglo
Sergey Ivancheglo, also known as Come-from-Beyond (CFB), is one of the co-founders of IOTA, a distributed ledger technology designed for the Internet of Things (IoT). In addition to his work with IOTA, Ivancheglo has been involved in various other cryptographic and blockchain-related projects.[1]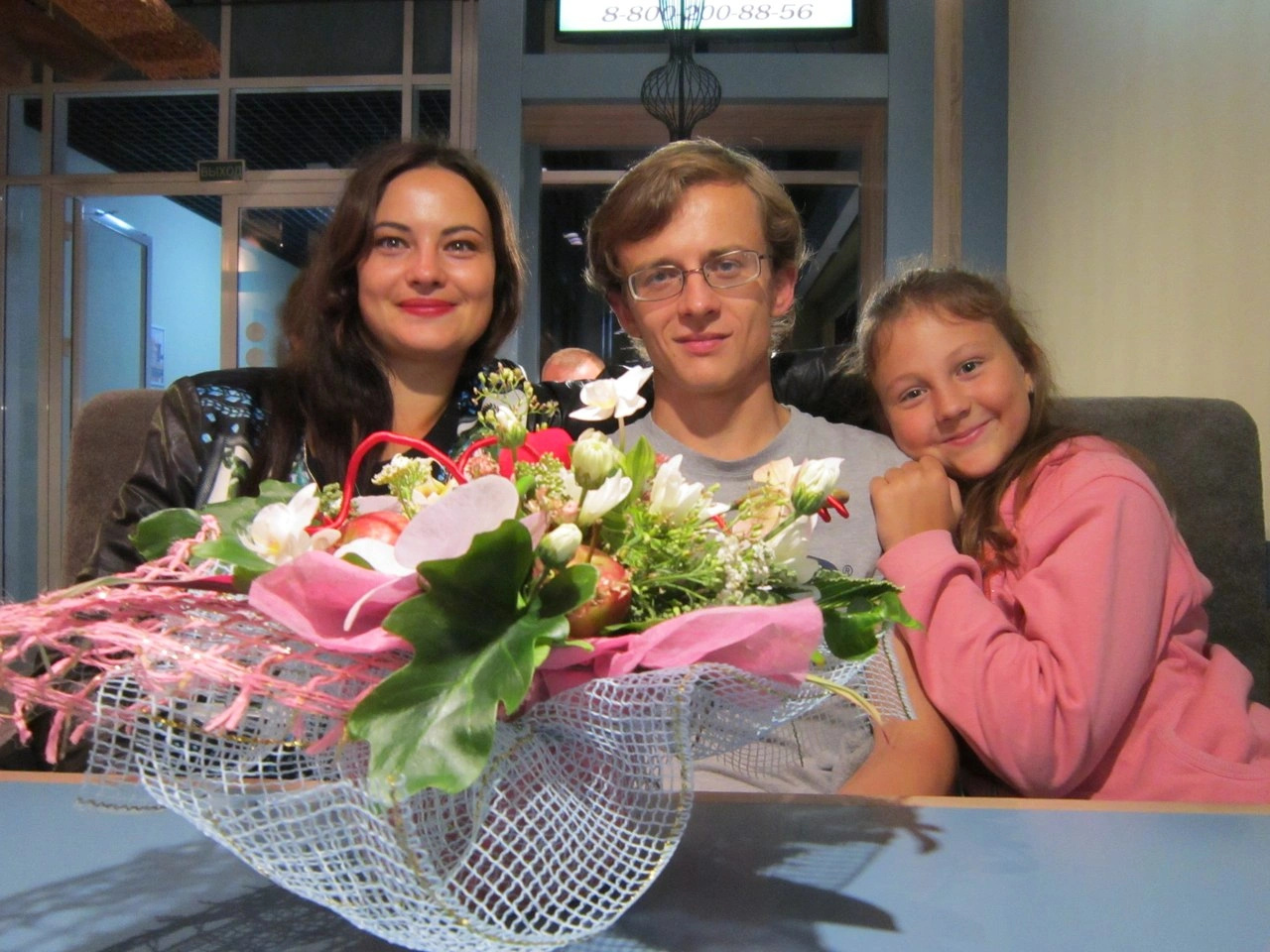 Early Years
Since childhood, CFB has been interested in the development of computer games, which later transformed into an interest in Massively Multiplayer Online Games and Virtual / Augmented Reality and the complex backend technology required to make them work. Over time, he explored distributed computing, gaining knowledge that he later applied to the field of DLTs. Ivancheglo later earned a Bachelor of Science with a focus on electronics and artificial intelligence.[1]
Career
NXT
NXT is a decentralized blockchain platform launched in November 2013 and is considered one of the pioneering proof-of-stake blockchain projects. NXT introduced several innovative features to the blockchain space, such as a built-in asset exchange, among other things. Ivancheglo founded the project and was an influential figure in the NXT community during its early days. He contributed to the development, conceptualization, and promotion of various features of the NXT platform.[2][6][7]
IOTA
In 2015 Ivancheglo founded IOTA (Internet of Things Alliance) together with David Sønstebø, Dominik Schiener, and Dr. Serguei Popov. The project was designed as a scalable and feeless transaction framework optimized for the Internet of Things. He played a crucial role in developing the technical aspects of IOTA's unique "Tangle" system.[11]
Since 2018, Ivancheglo has faced conflicts with the IOTA Foundation board. The first conflict was caused by the formal procedure to elect members of the Board. Ivancheglo protested as board director Dominik Schiener blocked the appointment, requiring further discussion on Ivancheglo and co-founder Serguei Popov joining the board. Finally, Ivancheglo and Popov were appointed to the Board, though not without conflict. Dominik Schiener remained at the head of the Foundation, despite calls for him to step down. The internal conflicts of IOTA were among the factors that caused the price drop during the 2018 bear market.[9]
In 2019, there were indeed internal tensions within the IOTA Foundation, and these disputes became public due to statements made by Ivancheglo and Sønstebø. Sergey Ivancheglo made a public statement claiming that David Sønstebø owed him a significant amount of IOTA tokens due to past agreements related to their joint work on the project. This statement was made on Twitter and was later shared across various social media platforms and forums. Sergey posted:
I notify the #IOTA community that I no longer work with David Sønstebø and am contacting my lawyers to get my 25 Ti from him. He refuses to transfer the iotas to make me act for his own benefit and against mine.[8]
In response, David Sønstebø acknowledged that there were disagreements and misunderstandings between the two but emphasized that it was a personal matter between them and shouldn't reflect on the IOTA Foundation as a whole. He assured the community that they were working towards a resolution. Though, the exact details of how or if the dispute was fully resolved were not made entirely public.[9]
In June 2019, Sergey Ivancheglo departed from the IOTA Foundation. He commented:
I no longer believe that the IOTA Foundation is the best setting for me to realize what we set out to create back in 2014 and 2015. I have always done my best work in a less rigid environment. I am looking forward to continuing the work on both hardware and software development of IOTA independently. Additionally, my use of free speech has repeatedly been leveraged in unfair attacks against the IOTA Foundation, something I am very tired of. I represent myself and only me when I express myself via personal mediums such as Twitter.[10]
Jinn
Jinn project, which aimed to create a new type of ternary (as opposed to binary) hardware processor, was started by CFB and David Sonstebo. Jinn held one of the earlier token crowd sales (or ICOs) in the crypto space. Tokens representing a stake in the project were sold to early backers. These tokens were initially launched on the NXT platform, another project with which Ivancheglo was associated. The development of Jinn's ternary hardware was closely aligned with the vision of the IOTA project, in which Ivancheglo was also a co-founder and major contributor.

Qubic
Qubic, in the context of IOTA, refers to a protocol that outlines IOTA's vision for quorum-based computations, which include concepts like oracle machines, outsourced computations, and smart contracts. The Qubic protocol allows for creating a new type of quorum consensus by introducing the concept of quorum-based computations. The protocol is meant to leverage the IOTA Tangle (the foundational layer) to ensure data integrity and the efficient processing of operations.
Sergey Ivancheglo did not originally create Qubic. The original Qubic project was announced on a BitcoinTalk forum thread in 2012 but was eventually abandoned. Later on, under Ivancheglo's leadership, the concept of Qubic was integrated into the IOTA ecosystem to describe a protocol for quorum-based computations, which encompassed functionalities like oracle machines, outsourced computations, and advanced smart contracts.[5]
Paracosm
Ivancheglo is the founder of Paracosm, a platform with a focus on creating a multi-dimensional gaming universe, combining elements of augmented and virtual reality, and leveraging distributed ledger technology for its backend infrastructure. Given Ivancheglo's background in distributed ledger technologies (DLTs) with his work on NXT and IOTA, he brought a strong technical foundation to the Paracosm project. Paracosm's platform has, in some aspects, been integrated with IOTA's Tangle, taking advantage of its distributed ledger for backend operations. [4]
See something wrong?
Report to us.
Sergey Ivancheglo
Did you find this article interesting?