Digitex
Digitex Futures is a cryptocurrency futures exchange offering zero commission to its traders. It launched a beta version in 2019 and will undergo a full public launch in 2020. The public launch marks the first time that futures trading is available on a zero-commission basis[1][2].
History
---
Digitex Futures was founded in 2017 by veteran trader Adam Todd. Working as a pit trader in the 1990s, Todd had seen profitable days turn into losing ones and dreamed of an exchange where traders didn't have to give a portion of their profits to the house.  When he discovered Ethereum and the ability to issue digital tokens, Todd realize he could devise a means of funding the exchange through a token (see zero-commission model below)[3][4].
Todd launched the DGTX token as an Initial Coin Offering (ICO) in January 2018. The ICO opened on January 15, selling 650 million DGTX tokens to 2,500 participants in 17 minutes at a price of $5.2 million after bonus payouts. 
Todd initially established offices in Dublin,  engaging a combination of internal and external developers for the Digitex trading platform. However, the company ran into significant development delays and was forced to change development teams twice over a period of 22 months. Finally, its third Moscow-based development team successfully led the development team to beta launch on Nov 30, 2019[5][6].
DGTX Token
---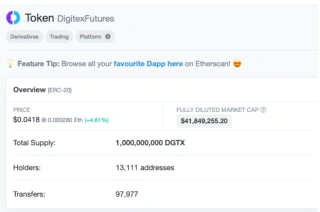 DGTX Token
There is currently a fixed supply of one billion DGTX tokens. These are distributed according to Digitex's defined distribution model. 650 million were sold to the public in the ICO in January 2018. A further 300 million are divided equally between the Digitex Treasury (see below,) market makers and vesting for the Digitex team. The final 50 million are reserved for rewards as part of the company's referral program[7].
Zero-Commission Model
---
On the Digitex platform, all trades are denominated in DGTX tokens, meaning that only people who are holding DGTX can use the platform and benefit from the zero-fee trading[8][9].
See something wrong?
Report to us.
Digitex
Did you find this article interesting?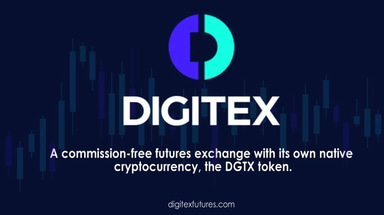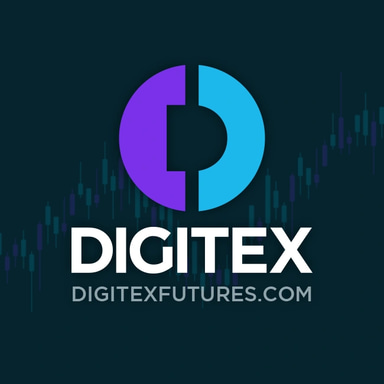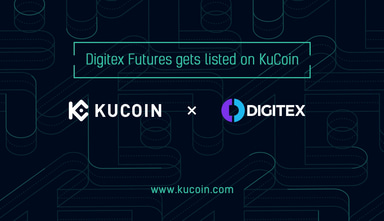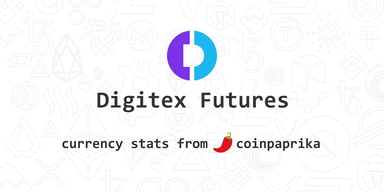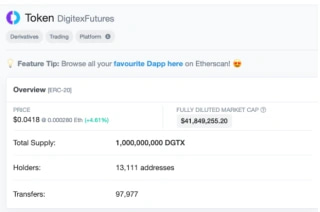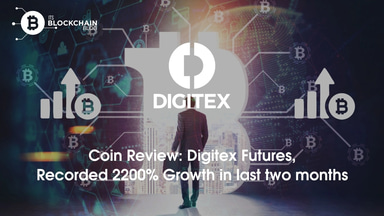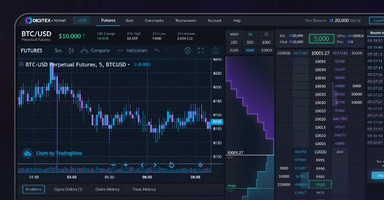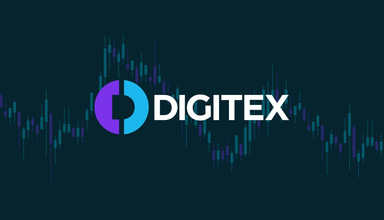 REFERENCES
[1]
Bitcoin Forum
Aug 18, 2022
[2]
Digitex Futures
Aug 18, 2022
[3]
Digitex Futures Website
Aug 18, 2022
[4]
Interview with Digitex Futures Exchange
Aug 18, 2022
[5]
Digitex Futures Postpones Launch - Here Adam Todd explains
Aug 18, 2022
[6]
CEO Adam Todd Addresses Launch Delay and Shares...
Aug 18, 2022
[7]
SmartDec: Digitex Futures Exchange Development Status
Aug 18, 2022
[8]
2019 11 17 084139
Aug 18, 2022
[9]
Digitex Futures on Twitter
Aug 18, 2022