Dmitri Cherniak
Dmitri Cherniak is a Canadian artist based in New York best known as the creator behind the NFT collection, Ringers. [1][2]

Background
Dmitri Cherniak is a Canadian artist in New York with an engineering background. Cherniak employs software to automate the creation of art pieces, seeking to evoke similar emotional and reactive responses as those experienced when viewing manually crafted artwork. [3]
Dmitri Cherniak started making art as a kid but paused to focus on his STEM classes. In 2010, he created a player and a stylized image for a variant of the game "Go" for a university course in AI which when he shared it publicly in 2015 gained a lot of traction. [3]
He earned a Bachelor of Science in Physiology and Computer Science from McGill University in Montreal and started using social media to share his ongoing projects in 2019. [4]
Career
Ringers
Dmitri Cherniak created Ringers NFT in October 2021. Ringers is a collection of 1,000 NFTs generated through an algorithm that explores the possibilities of wrapping a string around a set of pegs. [1][2]
"There are an almost infinite number of ways to wrap a string around a set of pegs. On the surface it may seem like a simple concept but prepare to be surprised and delighted at the variety of combinations the algorithm can produce. Each output from 'Ringers' is derived from a unique transaction hash and generated in Javascript in the browser. Feature variations include peg count, sizing, layout, wrap orientation, and a few colorful flourishes for good measure." - project description on the website[5]
Dmitri Cherniak got the inspiration for Ringers from taking a looped string and wrapping/weaving it around a set of circular pegs sampled from a two-dimensional grid in a way that there are no intersections. Cherniak uses algorithms to automate the wrapping of a string around a set of pegs and playing with many different peg layouts and ideas to generate his art. [6]
"I like to say that "automation" is my artistic medium and this project let me realize my artistic vision from start to finish; from sale via smart contract, to art generation using a unique transaction hash, Javascript stored on chain running in the browser, to delivery of goods using tokens sent to wallets." - Dmitri Cherniak on Metaversal[6]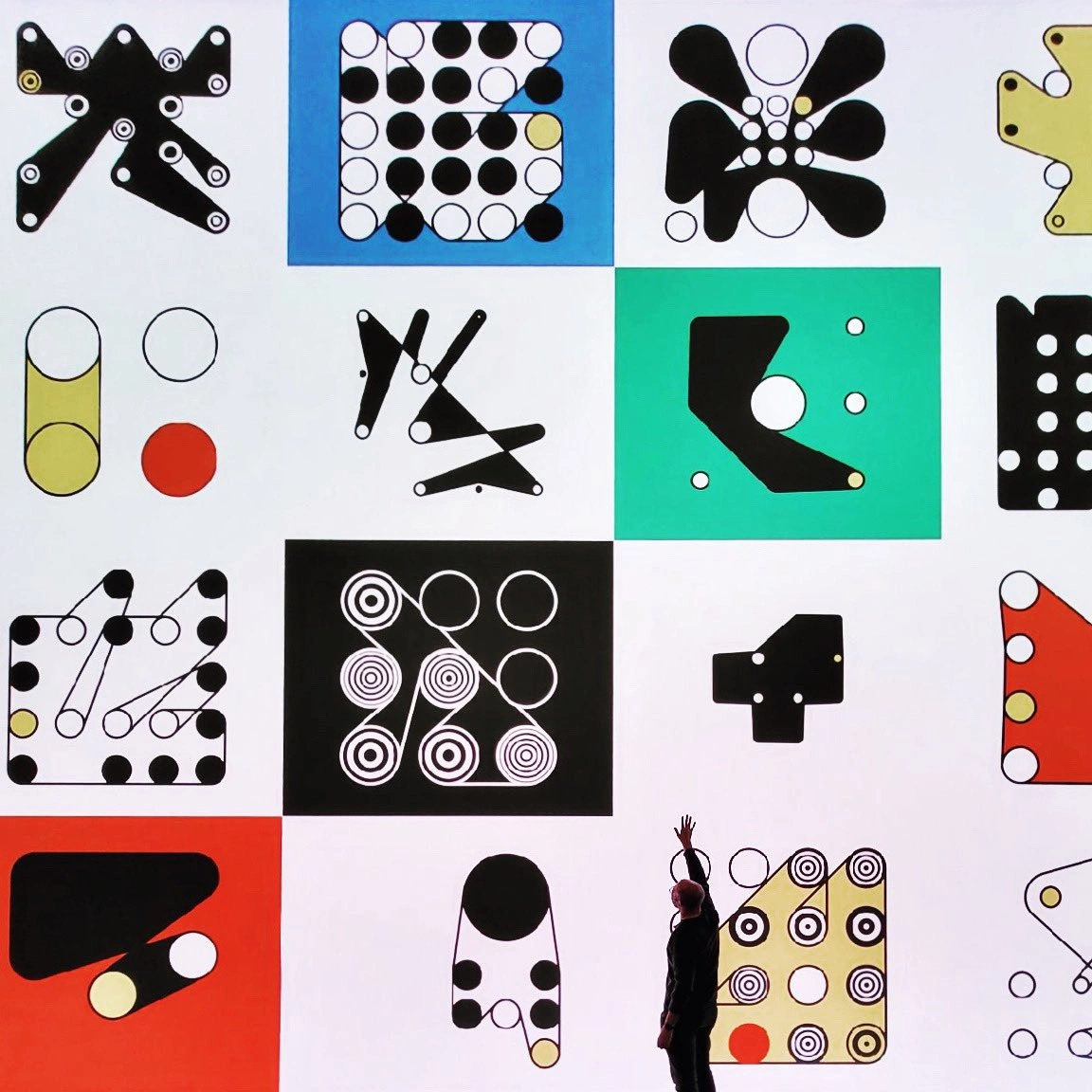 Dmitri Cherniak Sends NFTs to Random Wallets
On December 30, 2021, Dmitri Cherniak announced on Twitter that he would send his Ringers NFTs to random wallets through January 2022.
"Everyday in January I will geenrate a new output from an algorithm, pick a random wallet, mint the work, and send it to that address. It's almost guaranteed none of the wallets will ever be active or accessible. Consider it a celebration of birth, life & death" - Dmitri tweeted [7]
On 31 January 2022, he arranged these NFTs into 5 by 6 grids and again sent them to random wallet addresses. [8]
He also revealed a final edition, The Dead Ringers: Edition, on 31, January 2022. He made editions of the final piece which any wallet could mint for 0.05 ETH. He capped the 24-hour timed edition at the size of 16 to the power of 40. This is the number of all possible Ethereum addresses.
"For that reason, observers ascribed value to their scarcity and the odds of receiving one," he said.

"The Dead Ringers: Edition flips that notion on its head."
Cherniak announced that all the proceeds will be donated to Food Bank for New York City, which provides food to New Yorkers in need. [11]
"To celebrate Ringers birthday and its demise, Dead Ringers: Edition was minted 23,469 times over a 24 hour time period,. [It] raised enough to support 16 million meals according to the calculator at the @FoodBank4NYC." - Cherniak tweeted.[11]
'The Goose' NFT Sale for $6.2M
On June 15, 2023, Ringers #879 often referred to as "The Goose" sold for a hammer price of $5.4 million and a full price of $6.2 million inclusive of Sotheby's buyer's premium during a live auction at Sotheby's auction house in New York City. [9]
The NFT was initially purchased by Three Arrows Capital (3AC) co-founders Su Zhu and Kyle Davies in August 2021 for 1,800 ETH – worth roughly $5.8 million at the time. It sold for $6.2 million to notable NFT investor 6529. In a tweet following the sale, Sotheby's reported it was the second-highest sale of all time for a work of generative art. [8][10]
In a statement, 6529 said that The Goose held cultural significance within the NFT community and is unique in its execution.
"On-chain long form generative art is an act of faith by the artist and the minter. Once the algorithm is committed to the blockchain, nobody knows what outputs it will produce. The Goose represents this more clearly than any generative NFT. We could have run the Ringers mint thousands of times without producing anything like it again. The Goose has had a historic journey so far through key moments in NFT history and I suspect its journey has just begun." - 6529 statement[9]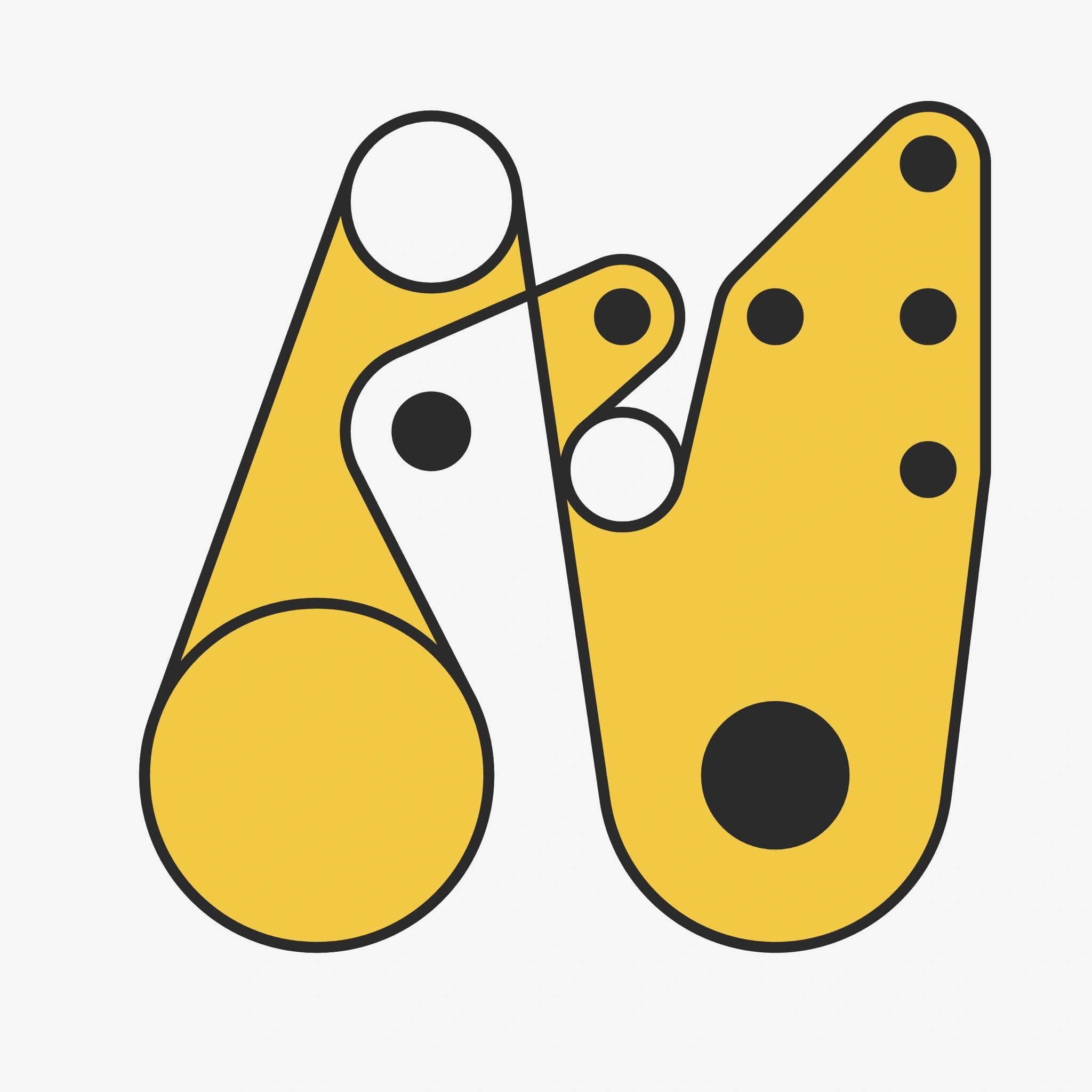 Light Years
In November 2022, Dmitri Cherniak in partnership with The Estate of László Moholy-Nagy created Light Years, an art collection consisting of 100 NFT artworks dedicated to the father of Dmitri. Dmitri developed the artworks in the collection while researching the Hungarian artist, Moholy-Nagy. [12][13]
When asked how Moholy-Nagy's work inspired Dmitri, he said:
"Moholy-Nagy is a pioneering artist, thinker, and educator that I admired well before Light Years was conceived, so when I was given the opportunity to dig into his archives and writings I jumped at the opportunity."[12]
Light Years collection was exhibited at Paris Photo, an international art fair from November 10 to 13, 2022. To own a Light Year NFT one must own a Selection Pass. The Passes were made available through a dutch auction on the website. [12]

See something wrong?
Report to us.
Dmitri Cherniak
Did you find this article interesting?