Erik Zhang
Erik Zhang is the Co-founder and Core developer of the Neo blockchain. He is the author of the Delegated Byzantine Fault Tolerance (dBFT) consensus mechanism used in the Neo blockchain. Zhang is also the CTO of OnChain[7], a  blockchain technology company in China. [1][2][3]
Early Life & Education
Erik Zhang was born and raised in Shanghai, China, where he spent many years working before leaving for Huobi in Beijing. He attended Shanghai University between 2006 and 2009 and graduated as a Computer Specialist. [3][4]
Career
Erik Zhang entered the information security industry after completing his university education in 2009. He gained professional experience for a period of five years before transitioning to Shanda Games Limited. Shanda Games is well-known for developing online games such as Dungeons and Dragons Online, MappleStory, and Ragnarok Online. Erik worked as the company's computer security specialist. [5]
Blockchain
Erik made his first contact with Bitcoin while still working at Shanda Games in 2013 when it was just taking off to become popular worldwide. [2]
"In 2013, I worked for Shanda Games which was where I first encountered Bitcoin. Bitcoin is available as a niche but popular payment method within games published by Shanda, which was my first exposure to cryptocurrencies. If I had never encountered Bitcoin at Shanda, I likely would have continued to work in the security industry without much change to my career" [2]
After concluding his tenure at Shanda, Erik Zhang relocated to Beijing City. In Beijing, he embarked on a new venture, joining the tech company Huobi. Zhang's move to Beijing coincided with the hosting of the Global Bitcoin Summit 2014 (GBS 2014), which presented an opportunity for him due to the event's significance. [4]
There, Zhang met his co-founder, Da Hongfei who was a guest speaker at the conference. [5][4]
At the time, HongFei was working on a presentation for AntShares, the predecessor to the current Neo platform. This encounter encouraged Zhang to join the AntShares development team. [2]
Erik said in an interview:
"I found the speech very interesting, and in the middle of 2014 I left Huobi to return to Shanghai, where I met with Da HongFei to further build on the AntShares concept. AntShares went on to become NEO as it is known now." [4]
Neo
In 2014, Erik returned to Shanghai to work alongside Da Hongfei at AntShares in developing an operational AntShares prototype. Initially, the concept centered around a platform for the digitalization of assets. Together, Zhang and Hongfei expanded the scope of the project to include the execution of smart contracts. They also laid the foundation for a system of digital identities, the management of digital assets, and the ability to develop and implement smart contracts in multiple programming languages, including JavaScript and C++. [5]
In June 2017, AntShares rebranded as Neo. The main reason for the rebranding from AntShares to NEO was brand conflicts and potential confusion with other entities. In particular, the Chinese internet financial company, Ant Financial, had a similar name and was associated with Alibaba Group, causing confusion. [6]
As the CTO and core developer of Neo, Erik Zhang is primarily focused on improving the functionality of the Neo platform and maintaining and coordinating the technical community. [4]
On what NEO's future will look like, Erik commented:
"As Da Hongfei and I say, our goal is to be the best public chain in the world. Our ecosystem will be more decentralized, whether it's in regards to the tokens, the network or development. The whole project will be more decentralized" [4]
See something wrong?
Report to us.
Erik Zhang
Did you find this article interesting?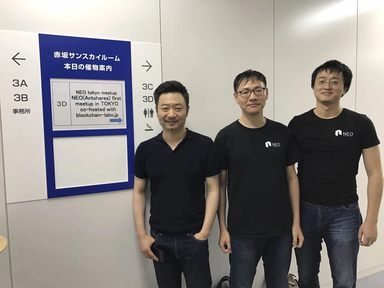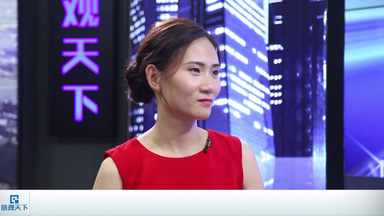 REFERENCES
[1]
Cryptoslate - Erik Zhang, founder of NEO
Jun 5, 2023
[2]
NEO founder Erik Zhang: setting up a blockchain business is easier than ever
Jun 5, 2023
[3]
Erik Zhang on Linkedin
Jun 5, 2023
[4]
Erik Zhang chain view interview
Jun 5, 2023
[5]
Erik Zhang's crypto journey
Jun 5, 2023
[7]
onchain linkedin
Sep 27, 2023