Ethermon
Ethermon (founded in Apr 1, 2018) is a decentralized application built on the Ethereum network. It is a decentralized game where people can catch, train, transform digital Monsters and trade them for real values. [2][3]
Overview

Ethermon is a startup building 
blockchain
-based games and gaming platform. Ethermon is the company's flagship title and has been in top 2 most popular dApp game not long since its release.
The team is partnering with many notable projects such as Decentraland and Zilliqa in blockchain space to build game on VR and find a good scalability solutions for games. [1]
There's over hundreds of Monster species that people can catch and each one varies by types, generations, forms of power, and so on. Not only can people capture over hundreds of Monsters, they can also trade Mons and assets! The Mons are protected assets on the blockchain as well as many other items in game. [4]
By training the Monsters, users can increase their value and turn them into real monetary benefits that can be realized through trading.
In addition, people can battle for rewards on the platform allowing one to compete with other plays fighting for bigger rewards. There will also be available quests, ranking competitions, tournaments and many more activities for people to explore.
Features
Ethermon has several features available that will help maximize the user's experience. This includes an official store, market, lending, and game play.
Official Store
At the official store, users can buy new Mons and eggs. News Mons will release in the store from time to time. In addition, by buying an egg, it will return to people with a random Mon from a list of available Mons.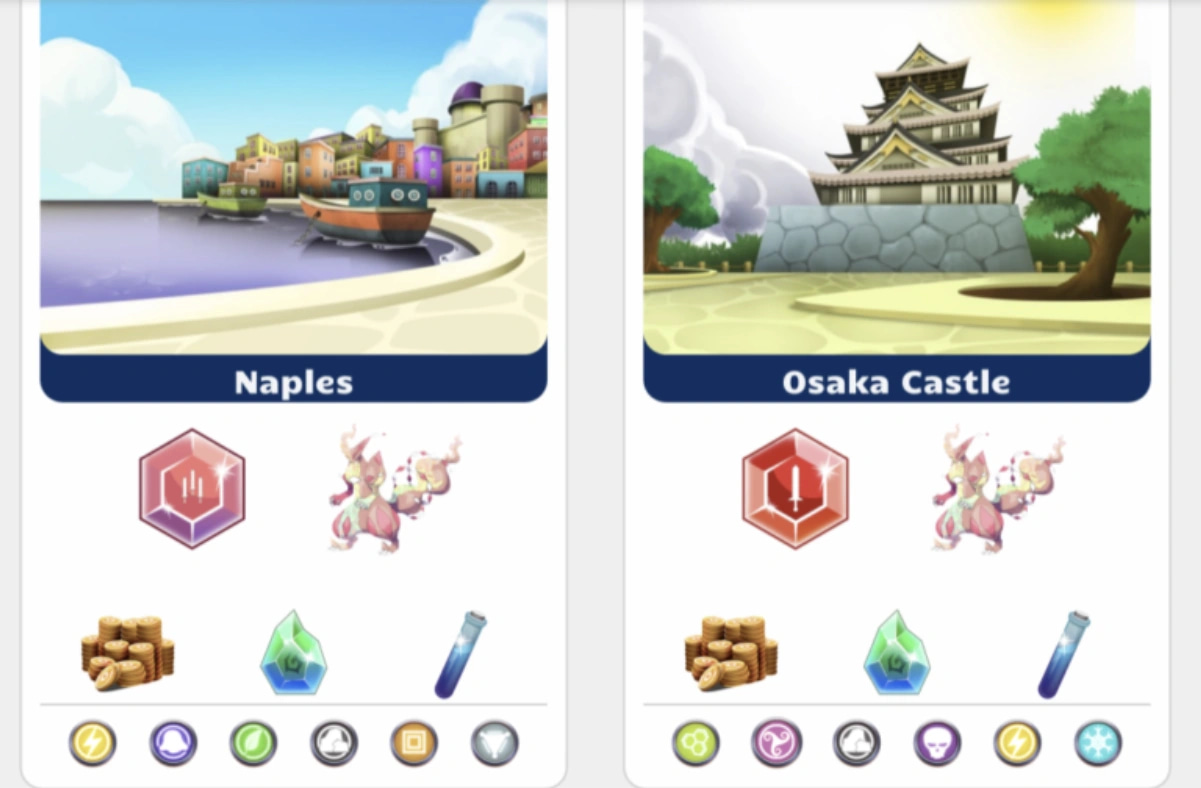 Market
The market is a place where Mons will be sold in limited time/event and can be only acquired by playing the game. So people can only acquire form 2 and 3 Mons through evolving their lower forms. In addition, to get these Mons, users need to buy them in the market.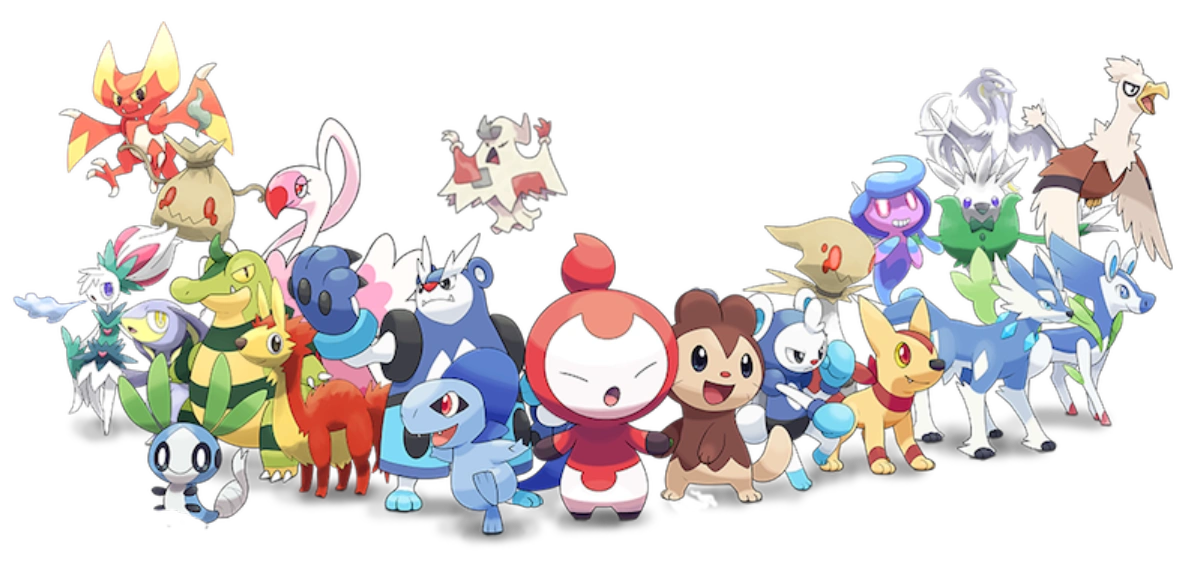 Lending
If people want to own a Mon temporarily at an affordable cost, they can look to lending. Lending is a very useful feature if anyone want to get a Mon ancestor into their account to transform the Mon.
The lending duration and lending fees will be set by the renters. In addition, after the lending duration ends, the lend Mon will automatically return back to its owner.
Gameplay
Game play can be split into practice, ranked and adventure.
Practice: The Practice matches consist of 3 one-on-one battles between 2 teams of attacking Mons and up to 3 supporting Mons. Each practice will cost 2 energy to play, and Each Mon can gain EXP from Practice while not changing your rank. The Practice mode also only allows Mons level 20 and below to join.
Ranked: The Ranked matches consist of 3 one-on-one battles between 2 teams of 3 attacking Mons and up to 3 supporting Mons. Ranked matches work the same as Practice matches. The Ranked matches will cost 2 energy to play. The user's rating will change according to the results of the match. So by winning more one will have a higher-rank meaning they have a higher chance to win rewards in Ranking Competition events. Every win in the Ranked mode will also grant users EMONT rewards.
Adventure: The Adventure mode is for users to gain special items that are unavailable elsewhere. There are 54 sites and each one will drop a specific set of items and special Mons. Each site will also only allow 6 Mon types out of 17 to visit. The sites that each Mon can visit is determined by the first type of the Mon. In each adventure, the chance that a site is visited is random. So users can pay Ether or EMONT to play in Adventure mode. In addition, after every adventure, Mons can bring home one item or a Mon that inhabits the visited site. Each adventure will take a certain amount of time for the Mon to return so one can speed up if necessary.
EMONT Token
EMONT is an ERC-20 token that can be traded like Ethereum and other cryptocurrencies. EMONT will act as the in-game currency that will be used to purchase new Mons in the game and also enhance players. The currency will also fuel the entire game in the future. Players can earn a certain amount of EMONT every time they win in a battle or earn it as a gift in Adventure mode.
Mons/Species
There are over 160 Mon species in the Ethermon world. Each one has its own unique shape and characteristics. The characteristics and strengths of each species are also classified through: Type, Battle Power, Total Catches, Gen, Forms, etc.
Type
There are currently 17 Mon types which include Leaf, Insect, Rock, Lightning, Water, Fire, Iron, Ice, Flyer, Earth, Combat, Neutral, Mystic, Telepath, Phantom, Dragon, and Toxin. Each Mon can possess 1 to 2 types. Each type will have a distinct kind of strength and will have an advantage over exactly another type. Furthermore, by knowing the different types, people can strategize tactics in their battle.
Battle Power
Battle Power determines the strength of a Mon. It will determine how high the Primary Attack is and how strong the Primary Defense, Speed, Health, and other stats will be. It will impact the Mon's overall power.
Total Catches
The total catches number shows the total number of a Mon's species. It will evaluate the Mon's rareness. The sooner the Mons catch, the more valuable they will be (catch number #1, #2, #3, etc…).
Gen
Gen refers to the Mon's generation. All of the offspring are at the same stage of a descent from a common ancestor. The Gen-0 are a special generation. They do not have any ancestors and cannot lay eggs. They were released during Presale so the number of Gen-0 monsters are limited and players can only have one via the marketplace.
Forms
Mons can have up to 3 forms. Some Mons are able to lay eggs but lose the ability once they evolve. One can transfer Mons into advanced forms through collecting all ancestors of the Mon. The ancestors will show in the Mon's profile. An ancestor can increase their descendant's offensive stats in battle. Hence, by gathering Ancestors, the Mon will increase their combat advantage.
Eggs
In addition to owning of Mon, MonSeekers can also buy eggs to hatch. An egg will need to be hatched in order to become a Mon. The time for an egg to hatch is randomized ranging from a few hours to a few days. Moreover, players can own more Mons by owning spawn-capeable Mons. This information will show on the Mon's profile page. Some Mons can lay eggs at certain levels (excluding Gasons and Legends). The egg laying level for each type of Ethermon is different. After laying eggs, the level of an Ethermon will then be reduced by a certain amount. One can also buy and hatch your eggs in an open and decentralized world of Decentraland.
Adventure Site
There are currently 54 Adventure sites divided into 10 pieces. Each piece is an ERC-721. Adventure Sites are co-hosted by 10 people, and the site tokens will be tradeable on OpenSea marketplace. Site owners can obtain 90% of the adventure fee from players. This fee will distribute among 10 owners of a site. In addition, the remaining 10% will go towards the Ethermon development team for maintenance and community engagement.
Items
The platform also has additional items like Level-Up Stones, Booster Shards, EXP Boxes, and Energy to help players proceed faster in the game.
Ethermon x Polygons L2 Framework:
In order to ensure users with the most optimal gameplay experience, scaling is necessary for fluid transactions among the platform. The current flaws of using Ethereum Layer 1 creates various drawbacks as it often creates congestion of the network. ETH gas prices have also been insanely high making it difficult to execute a transaction. To solve this issue, Polygon previously known as Matic addresses the gas dilemma by providing a framework for decentralized applications to integrate and migrate smart contract code to Layer 2. This massive throughput demand will be offloaded from the main chain and bridged to a much scalable environment. The platform has already achieved up to 7,000 transactions per second (TPS) much faster than the 14 TPS on Ethereum. Moreover, the platform also achieved 1/1000th of the gas fee per transaction compared to Ethereum.
See something wrong?
Report to us.
Ethermon
Did you find this article interesting?