Evan Shapiro
Evan Shapiro is the CEO of Mina Foundation, a corporation serving the Mina Protocol - an L1 blockchain built on top of zero-knowledge proofs ("ZKP") with a fixed size of 22KB. He was also the former CEO of O(1) Labs[3], the company that launched the Mina blockchain in 2017. [1][2]

Education
Evan Shapiro attended Carnegie Mellon University in 2011 and graduated with a Bachelor's degree in Computer Science in 2014. He also obtained his Master's degree, Computer Science at Carnegie Mellon University in 2015. [1]
Career
Evan Shapiro served as a Software Engineer Intern at Mozilla in 2013. In June 2017, he became the CEO of O(1) Labs, the team that developed MINA (previously CODA). He served as the head of the company until August 2021 when he was appointed as the CEO of the Mina Foundation. [3][1]
"O(1) Labs is the company that my co-founder, Izaak Meckler, and I started back in 2017 to research and solve the centralization and data security issues behind blockchains. The team we built at O(1) Labs ended up incubating a consistent-sized blockchain, Mina Protocol, to address this problem." - Evan Shapiro describing O(1) Labs. [11]
Mina Foundation
The Mina Foundation is the non-profit steward of the Mina Protocol, the blockchain which describes itself as "the world's lightest blockchain". The Foundation supports the protocol by issuing grants to third parties that make significant contributions and by maintaining & managing community assets. [4]
Board members include Former Executive Director at ZCash Foundation Josh Cincinnati, Principal of Slow Ventures Jill Carlson, VP of Engineering at Interchain GmbH and Tendermint developer Tess Rinearson, Fund Director and Joint Legal Counsel of International Management Services Sean Inggs, and Evan Shapiro. [4]
Evan Shapiro made the transition to Mina Foundation in August 2021 when he was appointed to lead the organization's mission to support the ecosystem and development of Mina Protocol. [5]
On what the driving force is behind moving from the head of o(1) labs to head of Mina Foundation, Evan Shapiro said:
"I wanted to help Mina realize its potential as an ecosystem, and community. I also believed in our team at O(1) Labs to be able to build out snapps and run O(1) Labs, and that I could best serve the project by leaving the company in their hands, and continuing to build at the foundation."

"My role now is to do what I can to get many different people working on Mina, by helping onboard them, and coordinate incentives for their work. At its core, company building is very similar here at Mina Foundation, as it has been at O(1) Labs. The rest of the work feels like a continuation of what I've been doing at O(1) Labs – moving from launching mainnet, to building out an ecosystem – which feels right for me and Mina as well. I'm very excited to see if we can realize the potential of the project." - Evan Shapiro[5]
Mina Protocol
Mina Protocol, previously known as Coda Protocol, is a blockchain that utilizes zero-knowledge proofs ("ZKP") and has a fixed size of 22KB. It operates as a layer-one ("L1") blockchain with smart contracts coded in TypeScript. The Protocol was created by computer scientists Evan Shapiro and Izaak Meckler and it was established in 2017. [2]
It was initially known as Coda Protocol but had to change its name in September 2020 to Mina due to a trademark dispute with R3 for the similarity of the name to its Corda blockchain[6]. it describes itself as "the world's lightest blockchain" on its website. [2]
Mina is the world's lightest blockchain, powered by participants. Using zero-knowledge proofs, Mina is creating the infrastructure for the secure, democratic future we all deserve.
Mina's mainnet went live on March 23, 2021. Evan Shapiro shared:
"Mina aims to empower users through its lightweight blockchain, giving users direct, permissionless access to cryptocurrency, while its Snapps, or SNARK-powered applications bring new possibilities for internet privacy and data security. Between its lightweight design and Snapps, Mina provides a seamless gateway to privately connect the real world with crypto."[7]
On March 17, 2022, The Mina Ecosystem announced[12] that it had raised $92 million to help attract world-class developers through grants. The $92 million financing was led by FTX Venture and Three Arrows Capital, with the help of hedge fund Brevan Howard (and its co-founder and billionaire Alan Howard), Amber Group, Blockchain.com, Circle Ventures, Finality Capital Partners, Pantera, and five unnamed Mina backers. [13]
 "We are pleased to have worked with the Mina ecosystem and world-class funds on this $92M raise. This validation from some of the most respected entities in crypto bolsters our aim to ensure that Mina becomes the go-to privacy and end-to-end security layer for Web3 while remaining powered by participants." - Evan Shapiro commented[12]
See something wrong?
Report to us.
Evan Shapiro
Did you find this article interesting?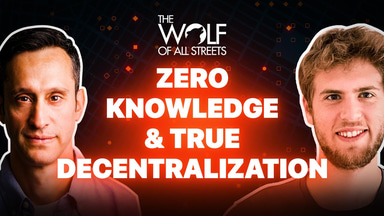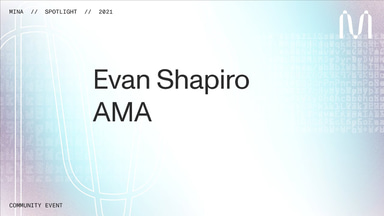 REFERENCES
[4]
minafoundation news
May 3, 2023
[5]
minacrypto - qna with evan shapiro
May 3, 2023
[6]
coda protocol dispute with r3 corda blockchain
May 3, 2023
[7]
coindesk - mainnet launch
May 3, 2023
[8]
coingecko - mina
May 3, 2023
[10]
coindesk - mina token sale
May 3, 2023
[11]
securities- interview with evan
May 3, 2023
[12]
capital raise announcement
May 15, 2023
[13]
zdnet on capital raise
May 15, 2023