Fidenza
Fidenza is a generative NFT collection created by Tyler Hobbs and released on Artblocks in June 2021. [1][2] Several pieces of the Fidenza collection were sold via Christie's and Sotheby's auctions, generating more than $35.9 million in sales. [3][4]
Behind Story
This collection is named after an Italian city and draws inspiration from the abstract expressionist artist Francis Klein. The creator of this collection introduces the Fidenza algorithm, which has been in development since 2016 and is considered the most comprehensive algorithm in their body of work. [7]
As stated by Tyler Hobbs, the works in this collection undergo no manual editing or manipulation through software like Adobe Photoshop. Instead, they are entirely generated and crafted by the programmed algorithm. [7]
Overview
The Fidenza NFT collection falls under the category of "Generative Art." Generative art is characterized by its creation through a computer program or algorithm, sometimes with user interaction. These programs are established with a predefined set of rules or parameters. When run, the computer program applies these rules randomly, resulting in a distinct piece of art on each execution. This genre of art typically exhibits abstract and organic qualities and is employed to investigate or convey concepts, or to produce interactive and unpredictable artworks. [5]
In May 2023, a single wallet bought up eight Fidenzas for nearly $1 million. A sequence of consecutive purchases was identified by Fidenza Bot, an automated Twitter bot tasked with monitoring Fidenza sales on OpenSea. There were three transactions within a span of 12 minutes, amounting to 280.50 ETH (approximately $356,294), averaging at 93.50 ETH (approximately $118,765) per transaction. [6]
All of the NFTs were acquired by the same wallet, identified by the address 808450, and at significantly higher prices compared to their previous sales. For instance, Fidenza #459 was last purchased for 0.29 ETH, equivalent to about $687, on June 11, 2021. Fidenza #726 had its last sale on June 14, 2021, at 1.2 wrapped ether (WETH), approximately amounting to $3,098. Lastly, Fidenza #18 changed hands on July 15, 2021, for 8.5 ETH, approximately valued at $16,294. [6]
The color palette employed in the Fidenza collection is manually curated, with each color assigned a specific probability of usage to enhance artistic and creative expression to the fullest extent. The works within this collection, generated by the algorithm, exhibit random and organic curves. [7]
A notable aesthetic attribute of this algorithm is the absence of element collision or overlap. Additionally, the algorithm ensures that the spacing between elements is optimized for the best presentation. All pieces are generated and made available in seven sizes ranging from Small (a rarity) to XL, and are presented in two modes, featuring uniform and random element thickness. [7]
Some traits of the Fidenza collection include Scales, Turbulence, Stroke Style and Shape Segments, Sharp Edges and Spirals, Collision Checking, Margin, and Color Palettes.
Algorithm
Fidenza utilizes a flow field algorithm, which Tyler Hobbs, the artist behind the collection, has been experimenting with since 2016. By utilizing flow fields, he was able to generate curves that possess a unique property of non-overlapping. These curves align with neighboring curves, ensuring they never intersect or collide. [1]
Shapes that are drawn over the flow field are also an important component of Fidenza. In contrast to thin curves, Fidenza employs thick, curved rectangles as its primary elements. The algorithm includes checks to ensure that these rectangles maintain a non-colliding and non-overlapping arrangement. This intentional design feature creates a spacing between the individual elements. [1]
Following that, the color assignment process takes place. In Fidenza, probabilistic color palettes are utilized. These palettes consist of curated colors that harmonize effectively. Each color within the palette is assigned a specific probability for selection. [1]
Scales
Fidenza offers seven distinct "scales" that govern the sizes of its shapes. In most scales, there is a blend of small, medium, and large elements with varying probabilities. These scales include: [1]
1. Small - Very infrequent occurrence.
2. Medium - Uncommon.
3. Large - The second most prevalent size category.
4. Jumbo - The most frequently encountered, characterized by sizable, chunky shapes.
5. Jumbo XL - Rare, featuring exceptionally large shapes exclusively.
Additionally, there are two special scales where all shapes possess a consistent thickness, resulting in a visually pleasing outcome with the following characteristics:
1. Uniform - All shapes exhibit the same medium thickness.
2. Micro-Uniform - All shapes share an extremely small, uniform thickness.
Turbulence
Turbulence is another property of the collection. The level of turbulence within the flow field is adjustable, and can be divided into "low," "medium," and "high." There is also the "none" value, which results in straight shapes without any curvature. [1]
Stroke Style and Shape Segments
In addition to the standard versions, the shapes in Fidenza exhibit several different drawing styles. The first variation, known as "Super Blocks," fills the shapes with square or nearly square blocks of color, resulting in vibrant and striking patterns. Another option is to outline the shapes, which lends the artwork a more graphic and defined appearance. Furthermore, the "Soft Shapes" feature provides a painterly effect by drawing the shapes using thousands of tiny parallel lines instead of solid colors. These lines undergo a smooth and continuous noise transformation, introducing subtle variations in texture and shape, thereby creating an organic and visually engaging aesthetic.. [1]
Sharp Edges and Spirals
In Fidenza, certain features affect how shapes move within the artwork's flow field.
The "Shape Angles: Sharp" trait dictates that the shapes can only interact with the flow field at angles that are multiples of Pi * 0.2. This restriction results in a noticeable angular quality in the paths taken by the shapes.
Furthermore, the flow field itself can undergo a transformation, adopting a spiral pattern instead of its usual smooth and flowing state. This deviation introduces an intriguing dynamic to the overall composition, diverging from the typical fluid movement. [1]
Collision Checking
By default, Fidenza employs a collision detection mechanism to prevent the overlapping of shapes. This is known as the "Collision Check: No Overlap" feature. However, there are two alternative modes where the collision checks are less stringent. The first is the "Collision Check: Relaxed" mode, which still considers overlap but allows for partial overlap to occur. The second option is the most chaotic, named "Anything Goes," where the collision checking is completely disabled, allowing unrestricted overlapping of shapes. [1]
Margin
The "Has Margin" feature controls the inclusion or exclusion of a negative space margin around the perimeter of the image. [1]
Color Palettes
Fidenza was developed to include a diverse range of 14 probabilistic color palettes. Among them, Luxe stands as the most prevalent palette, boasting a wide spectrum of sixteen distinct colors. The remaining color palettes consist of fewer colors, with the range varying from eleven colors down to a single color. [1]
Derived from the Luxe palette, the Luxe-Derived palette selects a subset of colors and assigns new probabilities, resulting in a completely fresh and unique palette. This iterative process introduces a high level of unpredictability, often yielding surprising outcomes in the final artworks. [1]

Charity Donation
From the sales of Fidenza, the artist donated an amount of 8.5 ETH, or about $21,000 at the time, to the Processing Foundation, and a cash donation of $21,000 to Girls Who Code. Carbon offsets were also purchased with the intention of making the project carbon-neutral. [1]
Hobbs also auctioned Fidenza #163 with a special offer that entitled the auction winner to a hand-painted plotter drawing of that work. The proceeds of 7.7 ETH (approximately $19,000 at the time) went to AGE of Central Texas, an organization dedicated to caring for the elderly and enabling caregivers. [1]
Notable Sales
Fidenza began to gain recognition at the end of 2021. On August 23rd, the collection experienced a notable increase in trading volume, resulting in the sale of 45 Fidenza pieces at an average price of 210 ETH ($526,680) per piece, totaling 9,445 ETH ($23.68 million) in sales. [4]
Between October 2021 and June 2023, a series of significant auctions featuring Fidenza NFTs took place, garnering attention in the art world. Notable events included Christie's sale of Fidenza #367 for $28.9 million, and subsequent auctions at Sotheby's, where Fidenza #724 sold for $1.8 million in January 2022, and Fidenza #163 fetched $1.5 million in March 2022. [4]
In May 2023, Sotheby's held The 3AC collection auction, presenting various Fidenza pieces. Notable sales from this event included Fidenza #725, which sold for $1.02 million, and Fidenza #861, achieving $241,300. [4]
Continuing the momentum in June 2023, Sotheby's hosted the second part of The 3AC collection auction, featuring additional Fidenza NFTs. The standout sales were Fidenza #479, sold for $622,300, and Fidenza #216, reaching $609,600. Other pieces, such as Fidenza #871, Fidenza #644, Fidenza #817, and Fidenza #370, sold for $279,400, $165,100, $228,600, and $241,300, respectively. [4]
Altogether, these auctions culminated in a cumulative auction record of $35.9 million for the Fidenza NFTs. [4]

See something wrong?
Report to us.
Fidenza
Did you find this article interesting?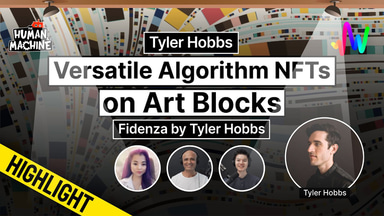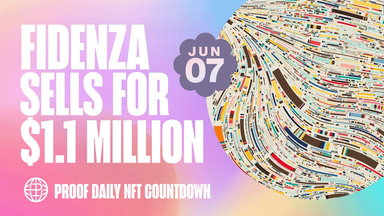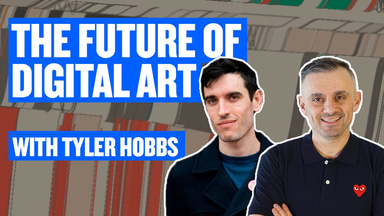 REFERENCES
[1]
Tyler Hobbs blog - Fidenza
Jun 23, 2023
[2]
Everyrealm Fidenza
Jun 23, 2023
[5]
Fidenza by Tyler Hobbs NFT Review
Sep 12, 2023
[6]
Tyler Hobbs' Fidenza NFT Project Gets $1M Pump Over 48 hours
Sep 12, 2023
[7]
ADAAS Investment Magazine
Sep 12, 2023