Fvckrender
Fvckrender is a Futuristic tech-Digital Artist, he is a self-taught creative working out of Montreal. [2]
He has worked for clients like Supreme, Softest Hard, Columbia Records, Lil Nas X, Epic Records, New Retrowave Records, Puma, Spotify, Instagram, Panic! at the Disco. [1]
Early Life
Fvckrender was born as Frederic Duquette in Montreal, Canada. There is currently no information on his parents or whether he has any siblings or not.
Growing up, he had always had a talent for art and painting right from a young age.
In 2016, he sustained severe injuries from a bicycle accident that resulted in losing all sensation on the left side of his body.
He couldn't practice cycling anymore, which had been a major part of his lifestyle. Instead, he decided to stimulate his brain with 3D artworks while working at a Montreal restaurant. [3]
"Why I really got into 3D has a bit more tragic background: I had a severe bike accident that left my complete left side numb from face to toe. I couldn't practice cycling anymore, which was a pretty big part of my life back then. I had two choices: either go full-on depressed and do nothing - or get get my brain active instead. So I chose to stimulate my brain and got extremely passionate about 3D work. This is how fvckrender started. I was working at a restaurant in Montreal, the work was really painful for my body and therefore emotionally draining. What kept me going was to learn how to do 3D by myself - I would bring my computer to work and just sit at the bar figuring out 3D stuff: before and after EVERY shift. That's how determined I was - and I still am."
Personal Life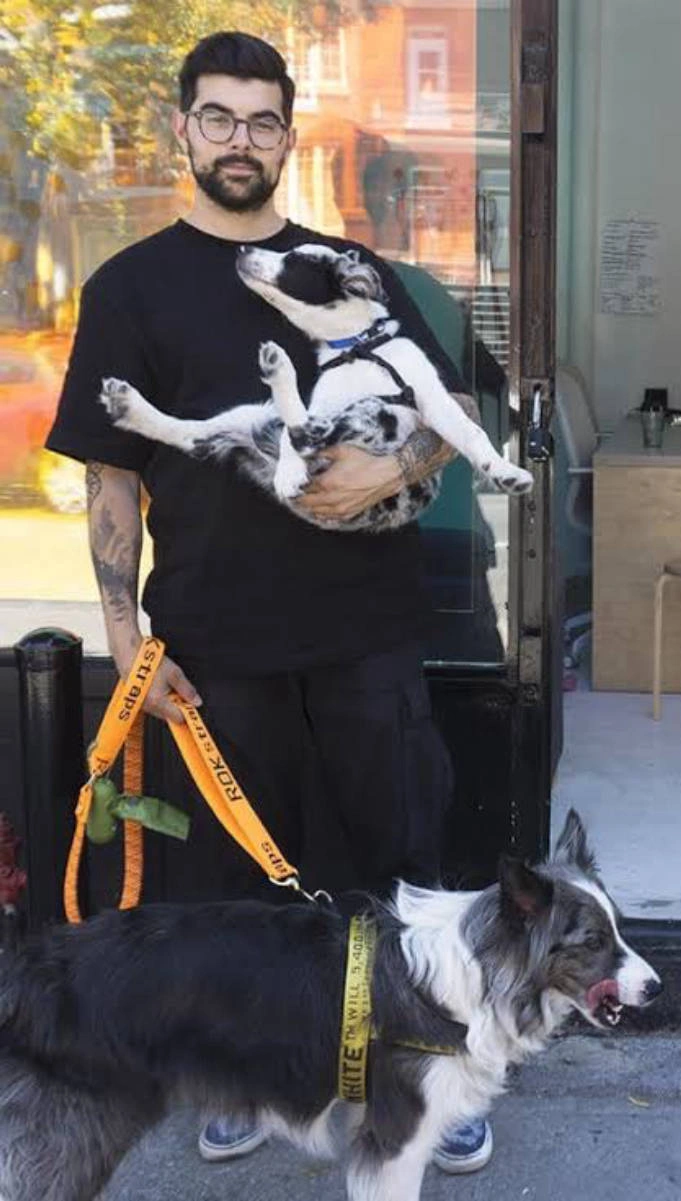 He currently resides in Montreal, Canada. He is fluent in two languages, French and English.
He his currently in a relationship with a woman whose name is not known.
He plans to move to Los Angeles, California and seek a full time job there. [4]
Education
He never completed his high school education, he dropped out of high school when he was 17 years old.
He learned how to use the wide range of tools found within Cinema 4D software — heralded as the industry standard for 3D modeling — to create futuristic landscapes, crystalline arrangements and all sorts of hallucinatory renderings.
"I don't really have any background or education in that field. I've always been interested in computer graphics and never really wanted to be an artist. But one day I was working in a restaurant and wanted to learn something different so I decided to learn 3D. I've always been interested in digital art, but I always thought you had to have a talent to do this kind of stuff."
I was working in a restaurant in Montreal, and I worked there for five maybe six years. I was kind of bored, and I wanted to do something else and learn something. At first I wasn't planning to work in another field, my goal was to open a restaurant and work in this industry for awhile, but I'd always wanted to learn digital art and 3D. I'd never really been an artist before so I was just scared to try and learn. I quit school when I was 17. I don't have any degree. I'd tried to apply to school, but they refused me because I didn't have the grades. So I started to do one artwork every day to get better, and after three months I started to get work. It was very quick. I realised I could do this for a living, so I was like, 'Oh shit, I can leave the restaurant and do art to pay my bills."
Career
He began working at a restaurant in Montreal, Canada. He eventually left the job and became a Freelance artist in August 2015.
In December 2016, he began working as a 3D Generalist for Dpt. in Montreal, Canada. He created assets for interactive games.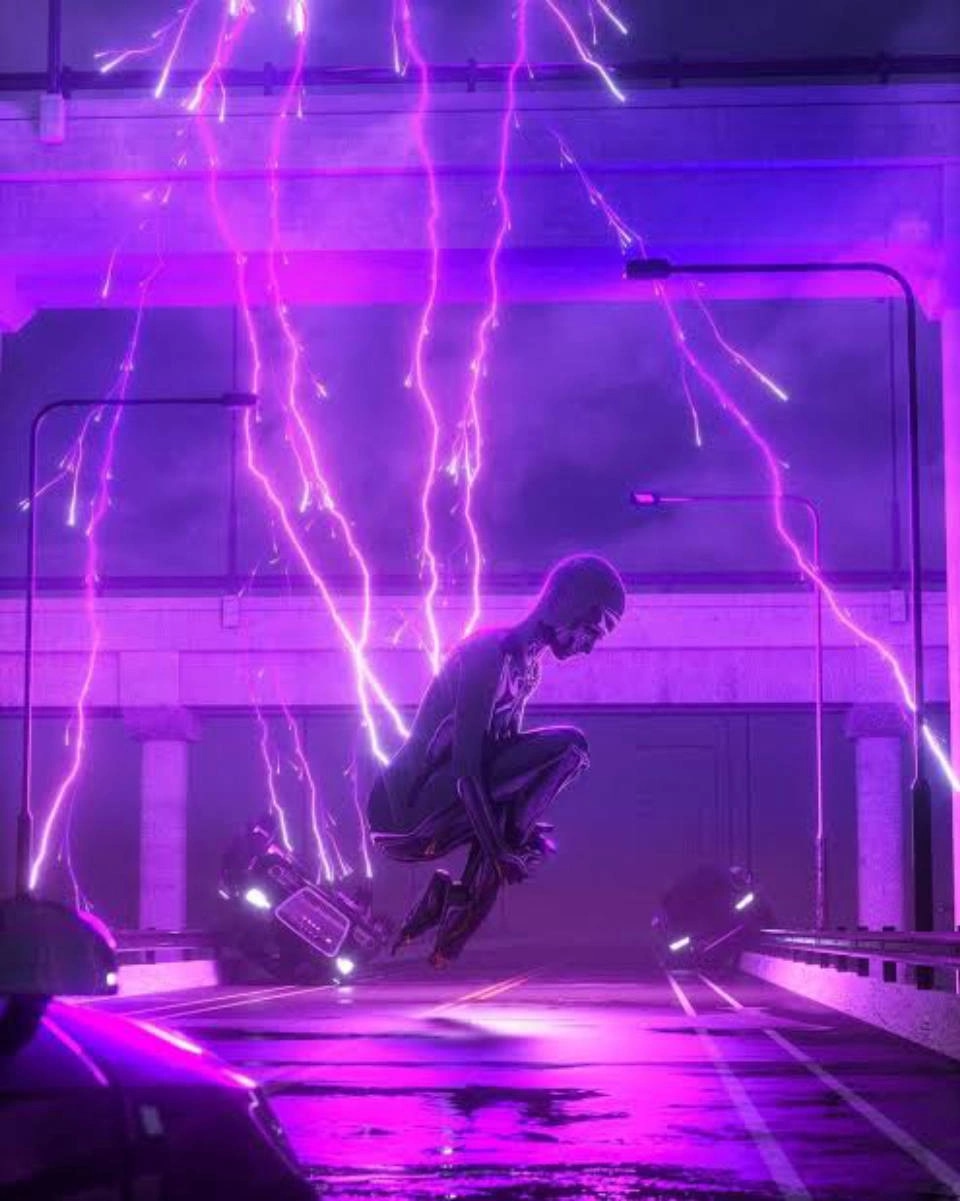 He worked there for over 3 months and left in February 2017.
In March 2017, he began working as a Creative Designer for Silent Partners Studio, located in Montreal, Canada.
He had the opportunity to work on project for celebrities like, Calvin Harris, Backstreet Boys, Pink (singer), Galantis and Katy Perry live shows. [5]
He worked there for over 6 months then left the job in August 2017.
He has worked with clients like ILOVEMAKONNEN, Tokimonsta, RL GRIME, Jai wolf, Redbull, Primitive skateboard, Machinedrum, MTV, IHEARTRADIO, Swarovski, 88GLAM, Lilskies, Roy woods, Northlane, HighKlassified, Damian Lazarus, Zach Krane, Allie, Le Cirque du Soleil, Lebron James, Pbdy, The Holy, Flying Lotus, Supreme, Softest Hard, Columbia Records, Lil Nas X, Epic Records, Harpers Bazaar China, TOKiMONSTA, New Retrowave Records, High Snobiety, Puma, Spotify, Instagram, Wieden + Kennedy, and more. [6]
Fvckrender Digital Art and NFTs
Fvckrender gained popularity when he sold a piece of art for 25 ETH. He's been featured on Nifty Gateway and SuperRare.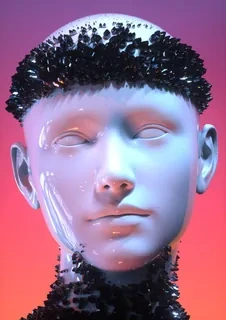 Nifty Gateway recently released digital sculptures by Matt Gondek, they teamed with artist, FVCKRENDER to launch a massive experience complete with
NFT
artworks.
Nifty Gateway previously collaborated with the artist in December 2020 to release a collection of digital art featuring FVCKRENDER's dynamic compositions of shiny crystalline arrangements and surrealist landscapes.
The duo is set to launch a new collection that will be set in an unseen virtual atmosphere created by the artist.
"I created a digital world very true to myself for people to experience and immerse themselves in my mind and world. This will also be a way for people to view the NFTs I'm dropping on February 11 on Nifty Gateway. My last drop was a very good success, and my work went from $150 USD to $2,500 USD in the secondary market which people made a 200% profit on my work."
The FVCKRENDER experience was set to launch on Nifty Gateway this February 11, 2021.
YOP x Fvckrender
YOP, Yield Optimization Platform is a platform that makes it easy for everyone to access yield markets, giving you custody, insights and customization in one single application.
YOP has collaborated with the MEME team to offer a new staking pool with brand new, unique NFTs ready to farm.
These NFTs have special utility: they act as lottery tickets on the YOP platform and give the owner a chance to win exclusive NFTs from acclaimed artist FVCKRENDER.
There will be 3 types of YOP NFT tickets available to claim on the MEME platform. The max supply of the FVCKRENDER NFTs will be a total of 36. With 6 held back for the YOP treasury to award to strategic partners. [7]
For each lot of 88 $YOP tokens you stake you will earn 1 Pineapple each day. Pineapples allow you to redeem the YOP NFT tickets which you require to enter the FVCKRENDER NFT lottery draw.
There is no minimum stake, but you may want to stake more YOP to get more tickets for the rarest NFT. The more YOP you stake, the more Pineapples you earn, the more tickets you can buy, meaning more chances to win.
Zedd x Fvckrender
Fvckrender collaborated with Zedd and Gabe Damast on ANTIPODE, an NFT collection.
Zedd unveiled the last two pieces of his 6 parts collection ANTIPODE together with fvckrender and Gabe Damast that will be available as an NFT via Nifty Gateway. [8]
ANTIPODE is Zedd's new creation together with digital artists fvckrender and Gabe Damast. Announced on the 30th of March, the ANTIPODE collection is composed of six reclusive songs produced by Zedd himself paired with visual content specifically created for the music.
Zedd explained that, ANTIPODE means
"the direct opposite to something" and the idea was for both pieces to live in the same universe but to be directly opposing."
Broken Beauty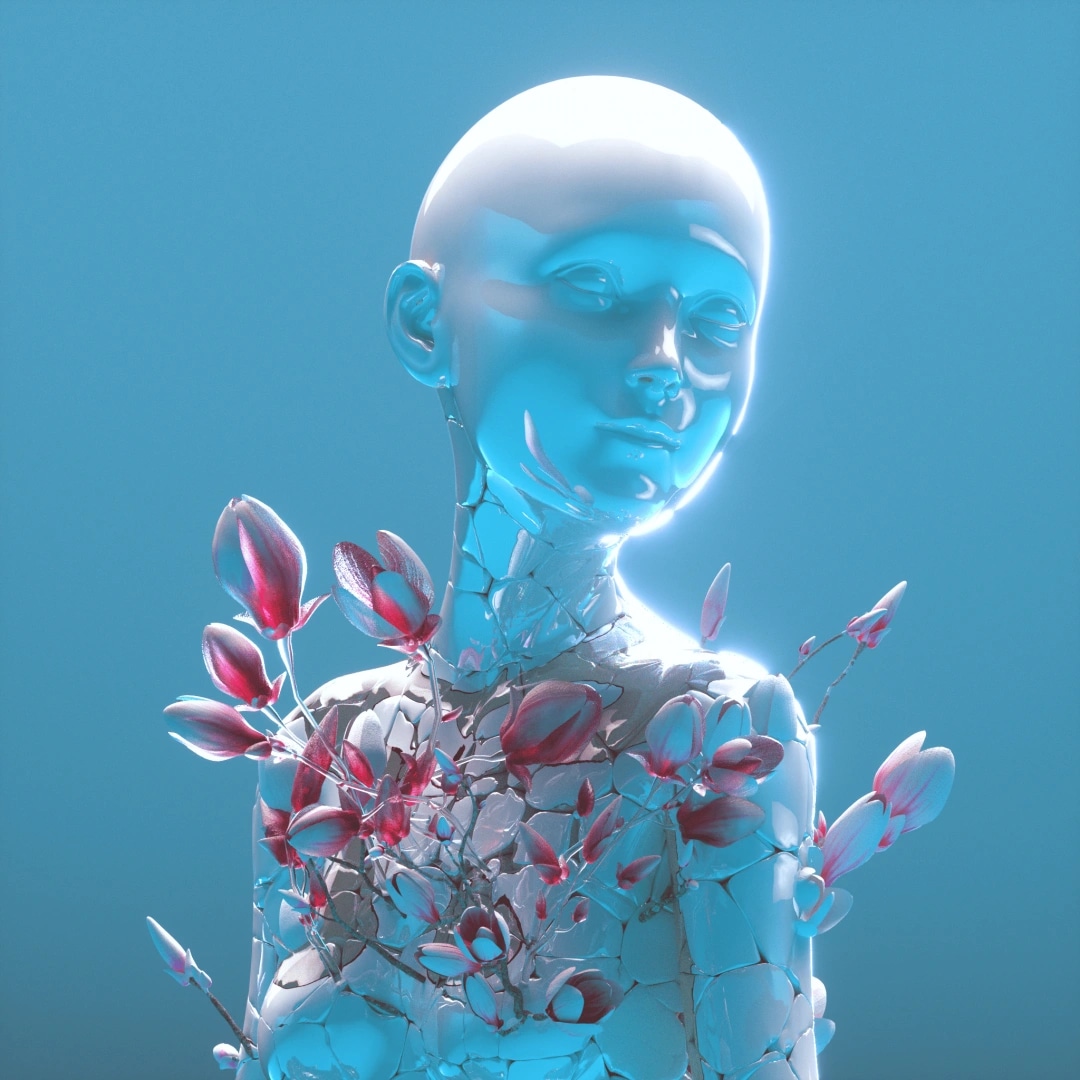 A reflective porcelain sculpture has flaws in Broken Beauty, which will be released on November 3, 2020, as flowers protrude from its inside to catch the light. Collectors of digital art should keep a watch on this one as well because it is Fvckrender's second token on SuperRare and, based on the description, a private one.
Created this piece after a burnout, i was working about 80h a week always accepting work. and this burnout made me realise what was important and it was creating more art less client work. This piece for my recovery. Track by The Holy
Highest Sales
The Nft artist has made a lot of top selling non-fungible tokens , from Pressure Stone which sold for 22,000USDC to Power selling off for a whooping 20.69 WETH . His highest valued artwork is the EXISTENCE which last sold on December 7th , 2021 for 32.2245 WETH . The artwork comes with a physical gift attached to it .
Projects
Everyday Render, Aug 2015 - Present
730 DAYS OF CREATIONS, Oct 2017 - Present
Publications
BROWN, YouTube
Cover art for Louis Futon, Billboard Magazine · Jul 2016
Tokimonsta - Wound Up, HYPEBEAST
Video interview with vice, VICE · Dec 2017
project creator, CHROMATIC 2017 · May 2017
Article in Sid Lee Collective, Sid Lee · Jun 2017
Article in Ton Barbier, Ton Barbier · Jun 2017
Article in Small World, Small World · Mar 2017
Interview with HyperBeast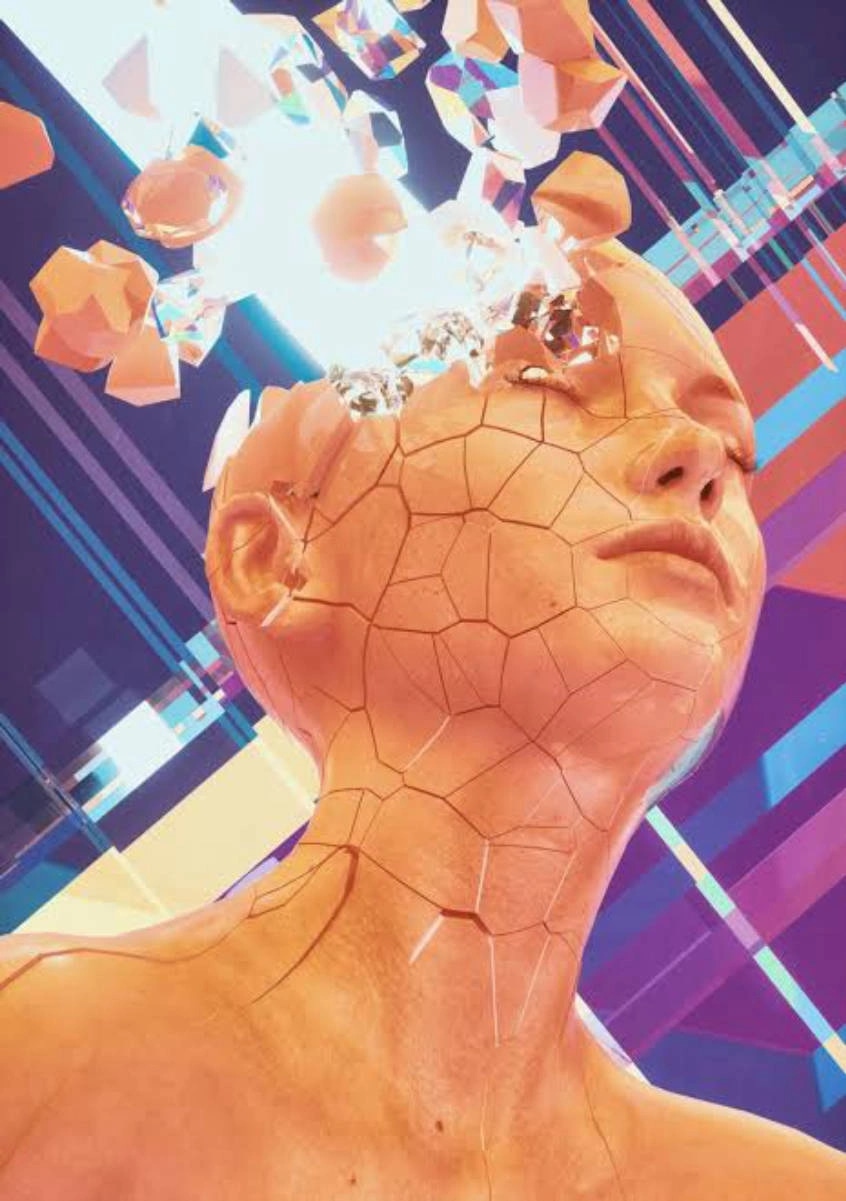 From alien-like subjects to geometric forms, the visuals in your work are diverse. Where do you get inspiration for these subjects?
"To be honest, I have no idea. i just like to explore and I don't like to stick with one concept and one theme. I like to reinvent myself everyday, so I guess my inspiration isn't tied to a specific thing."
Any artists that you admire?
"There's so many artists that I admire. I'm surrounded by many talented friends like Victor Mosquera, my girlfriend BAEIGE, and Aeforia to name a few, but I don't like being inspired by other artists because I have the fear of doing similar work as them. I guess it's my way of respecting other artists.".
You also specialize in motion graphics and augmented reality. Tell us about your creative process. What are the most challenging aspects? What tools do you use?
"Being a one man studio is pretty hectic because sometimes people have movie level expectations, especially with AR software. Also traditional CGI like Cinema 4D is very limited in its capabilities so it's hard for a client to understand why the final result is not like the last Star Wars movie."
Of all your various digital-based work, which ones in particular do you enjoy doing the most and why?
"I think my daily renders is what makes me the most happy, because it's just me. Don't get me wrong, I love commercial work, but personal work is what keeps me sane for sure."
You've been posting daily creations for over four years on Instagram. How has your work evolved?
"So much, I can't even believe it. I never thought this sh*t would get this big especially where it's at right now. I just want my work to be even bigger and better than what I've already done. Seeing the possibility of improvement just makes me realize how you can improve anything in life with a small step at a time."
You collaborated with a number of big name clients such as Dior, Lil Nas X, and many more for commissions. How do you decide which projects you want to take on?
"That's my biggest problem, I have a hard time saying no. For the past few years, I've burnt myself so hard to be able to do all of the work that was coming in. I learned from this and if I ever have that little feeling that I shouldn't take it, I won't."
You recently collaborated with Supreme. Can you tell us how it came about? What was the collaboration process like?
"This was a dope project. They hit me up on Instagram while I was on a road trip to San Francisco for my girlfriend's birthday. At first I had to say no because I didn't have my gear and I was going to be away from home for a while, but they pushed back the delivery date. In the end, I was able to make it happen with the help of a friend of mine Seb who does sick album art in Montreal."
How are you coping with the COVID-19 pandemic? Has it affected your workflow?
"Nothing has really changed much for me. I live near the ocean in a great house with a big yard in British Columbia. I was in the right place at the right time when this all went down. Once this COVID-19 situation is under control, I'm moving back to Montreal."
Digital technology and artistic expression are intertwined now more than ever. What are your thoughts on digital art today?
"There are so many digital artists and I'm super stoked to see what the future of this industry holds. There's also so many rip offs and people that just want to do this shit to get followers which sucks. Don't get me wrong, we all want that follower count to grow at some point. If getting more followers is the only thing that drives you to do something, that passion will burn in hell."
What is it like to be a digital artist in Montreal? Is there a growing community for this type of work there? Are you a part of any online communities?
"To be honest, it sucks hard, Montreal doesn't recognize digital art that much. They're mostly caught up with illustration artists. My goal is to put digital art more on the map, but people are not as open as they are here compared to Los Angeles, Tokyo, New-York, etc. However, I feel like it's going to get there eventually thanks to festivals like Mural festival, and LNDMRK who opened their eyes to digital art in Montreal."
What projects are you currently working on?
"Currently working on my VJ packs. I started to sell VJ packs on my Gumroad page so emerging artists can't pay over $30,000+ USD for a whole show production are able to get some of my older content for really cheap.
See something wrong?
Report to us.
Fvckrender
Did you find this article interesting?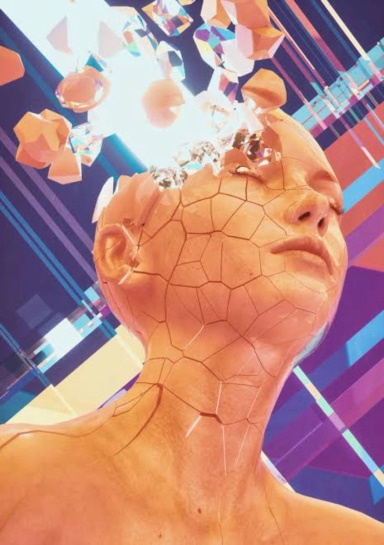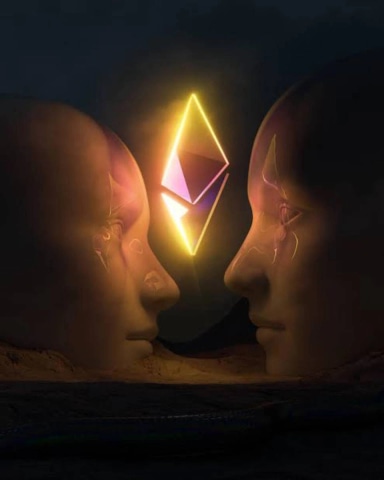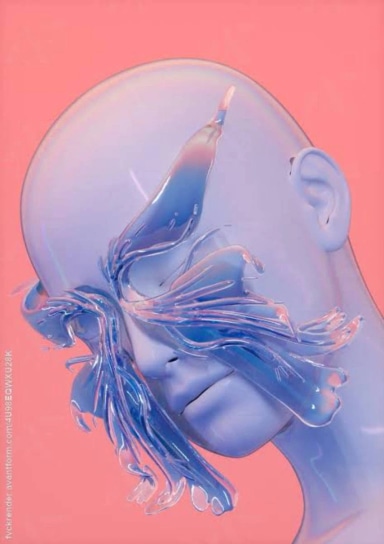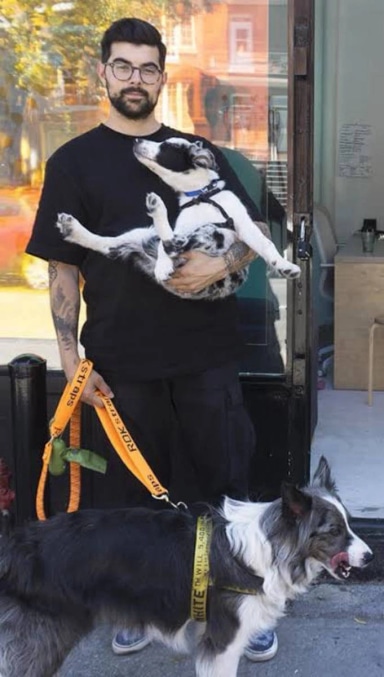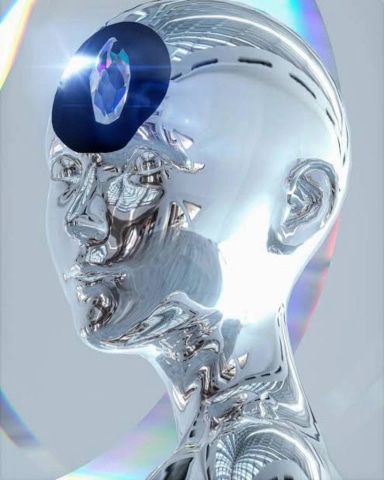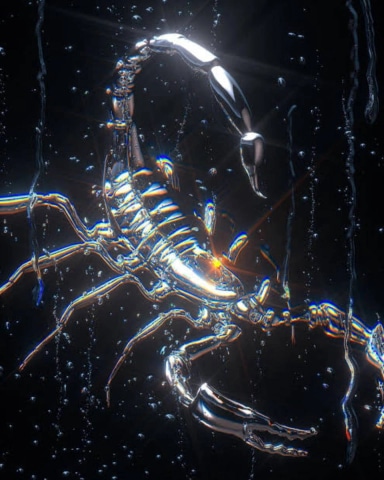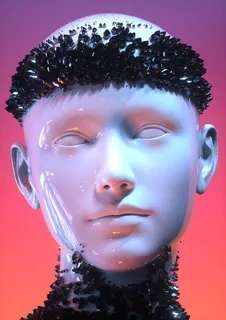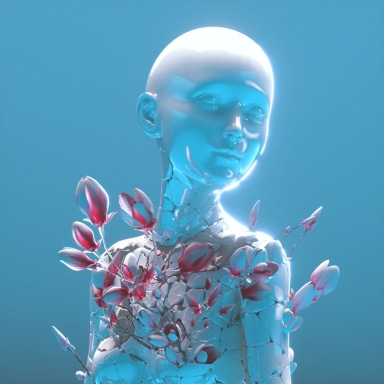 REFERENCES
[1]
Fvckrender's profile on Behance
Aug 17, 2022
[2]
fvckrender on twitter
Aug 17, 2022
[3]
Fvckrender's info
Aug 17, 2022
[4]
Article about Fvckrender
Aug 17, 2022
[5]
Frédéric Duquette on Artstation
Aug 17, 2022
[6]
Fvckrender's art on tumbler
Aug 17, 2022
[7]
Article about fvckrender
Aug 17, 2022
[8]
News about Zedd & Fvckrender collaboration
Aug 17, 2022
[9]
FVCKrender Avatars on Opensea
Aug 17, 2022