Gracy Chen
Gracy Chen is managing director at Bitget, a Seychelles-based centralized exchange (CEX), and previously was also the founder of ReigVR, a tech startup, and co-founder of Accumulus, a PaaS provider. [1][2]

Education
Gracy Chen pursued her Bachelor of Science (BS) degree in Applied Mathematics at the National University of Singapore. Following her undergraduate studies, she continued her educational journey by pursuing a Master of Business Administration (MBA) from the MIT Sloan School of Management. During her time at MIT Sloan School of Management, Gracy Chen took on the role of Co-president of the MIT Sloan Blockchain Club, where she learned more about blockchain technology, marketing, and entrepreneurship. [3]
Volunteering
Gracy Chen's volunteering journey began as a Global Shaper with the World Economic Forum, where she actively participated for six years, from July 2015 to July 2021. As a Global Shaper, she was part of a leadership initiative focused on bringing together young individuals with strong leadership and innovation skills, committed to social responsibility. This collective aimed to initiate projects addressing a wide range of global challenges, including those related to the economy, environment, education, gender equality, culture, and technology. [4]
Additionally, Gracy Chen contributed her expertise as a moderator and hostess for the Global Mobile Internet Conference (GMIC) since 2015. In this role, she serves as a bilingual hostess, enhancing the conference experience for attendees and actively engaging with the event's theme of science and technology. [4]
In October 2020, Gracy Chen co-founded SheShapes, a social services project that evolved from her initial initiative called SheShapesSTEM. This volunteer effort focuses on empowering ambitious women by providing them with guidance and training to make informed life and career decisions. With a commitment to promoting women's growth, SheShapes has been dedicated to helping females achieve their goals and aspirations, with Gracy Chen's ongoing involvement in this project. [4]

Career
Gracy Chen's career journey began with her role as a Hostess and Producer at Phoenix TV from July 2014 to August 2015. In this role, she reported on and hosted various financial events and had the opportunity to interview prominent tech leaders. [3]
Following her time at Phoenix TV, Gracy Chen served as the Co-Founder and CMO at Accumulus from September 2015 to May 2017. During her tenure, Accumulus, providing PaaS solutions for numerous sharing economic firms and individuals in China, with a focus on labor subcontracting, income settlement, automatic tax declaration, and insurance guarantee services. [3]
After her role at Accumulus, Gracy Chen became the Founder and CEO of ReigVR, a tech startup based in Beijing, China, where she worked from June 2017 to September 2020. During her leadership, the company secured angel investment of 3 million RMB and attained a valuation of 20 million RMB in 2017. [3]
Subsequently, she served as the Chief Marketing Officer (CN) for XRSPACE from October 2020 to April 2022, where she was responsible for leading XRSPACE's marketing efforts in China, developing and executing marketing strategies, and managing various aspects of business development. [3]
Blockchain Career
Gracy's interest in crypto was fueled by her association with Tim Draper and his cryptocurrency-focused team. She was drawn to the industry due to its potential for decentralization and its ability to facilitate cost-effective international money transfers, a solution to challenges she faced in China. [7]
"I spent a few months over there studying with him and his team. The team is a staunch advocate of cryptocurrency. As a result, through him, and a few other friends who are very famous in the cryptocurrency industry right now, at least much more famous than I am, I got into the space. They were the channel that introduced me to the crypto industry, but I was interested mainly for two reasons. The first one is the idea of decentralization of cryptocurrency as a challenge to traditional finance."
She also began investing in cryptocurrencies like BTC, ETH, and DOGE. Her journey took a significant turn when she invested in BitKeep, a portfolio company of Bitget. This connection led her to join Bitget as a marketing lead. [7]
"Initially, I mainly invested in the secondary market, such as BTC, ETH, and DOGE, gradually increasing my portfolio to include not only the secondary market, but also the primary market."
Her career path was also influenced by her role as a television show host, particularly her 2015 interview with Ray Kurzweil, which emphasized the transformative potential of AI. [7]
"Basically in our conversation and also in his book he had some very interesting predictions in terms of how AI may surpass the intelligence level of human beings. And now you see AI is really everywhere. It's really empowering and changing our life."
The crypto-friendly regulatory environment of Hong Kong further cemented her interest, making it an attractive hub for web3 businesses and startups. Gracy's journey into the crypto industry was shaped by these diverse experiences and the compelling advantages she saw in the blockchain space. [7]

Bitget
Currently, Gracy Chen holds the position of Managing Director at Bitget, where she has been instrumental in overseeing the growth and expansion of global markets, strategy, and corporate development since April 2022. Her role also focuses on enhancing Bitget's presence in the crypto ecosystem and supporting the brand's continued growth. Her career has showcased a progression of responsibilities in marketing, strategy, and corporate leadership across various sectors, with each role building upon the experiences of the previous one. [3][5]
"Upon her appointment, Chen will oversee the growth and expansion of global markets, strategy, execution, business, and corporate development of Bitget. She will also be elevating Bitget's voice and presence in the broader crypto ecosystem and assisting the brand to further flourish under her leadership." - Bitget Team

During her time at Bitget, the company announced on October 5, 2023, that Chen was appointed to the Forbes Business Council, an invitation only, interactive hub for entrepreneurs. [6]
"I am deeply honored by this appointment and look forward to collaborating with other visionary business leaders on the Forbes Council. This is a tremendous opportunity to help drive mainstream adoption of digital assets and further our mission of building an open and inclusive industry." - Gracy Chen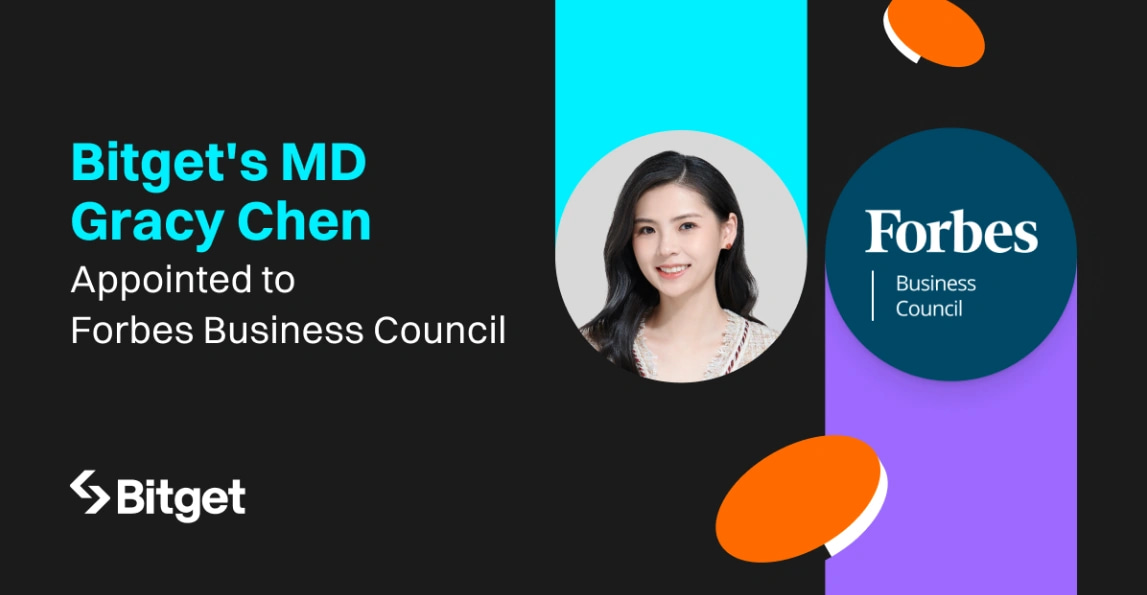 See something wrong?
Report to us.
Gracy Chen
Did you find this article interesting?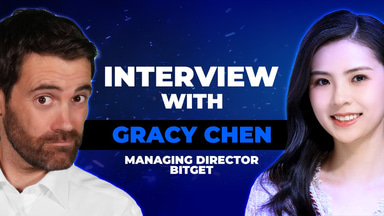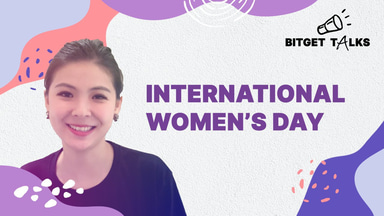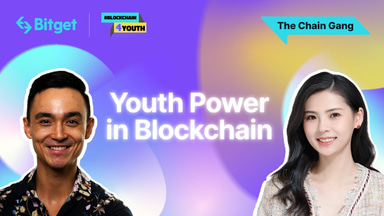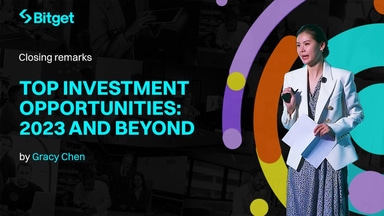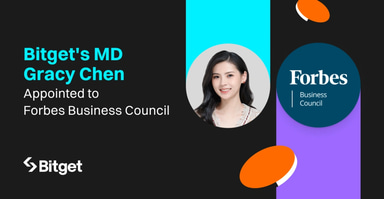 REFERENCES
[3]
Linkedin Profile
Nov 6, 2023
[4]
Volunteering Section
Nov 6, 2023
[5]
Bitget Welcoming Gracy
Nov 6, 2023
[6]
Gracy joins Forbes Business Council
Nov 6, 2023
[7]
Bitget interview
Nov 6, 2023