Lazy Lions
Lazy Lions is a collection of 10,000 unique NFTs. Lazy Lion is located in a secured, top-secret location, this private island is open exclusively for the VIP members of the Lazy Lion Community. Lazy Lions is hosted on the Ethereum blockchain. [1]
Overview
Lazy Lions is hosted on the Ethereum blockchain, which allows users to build a secure public community for a wide variety of digital files, including artwork, with purchases made using the Ethereum cryptocurrency. [3]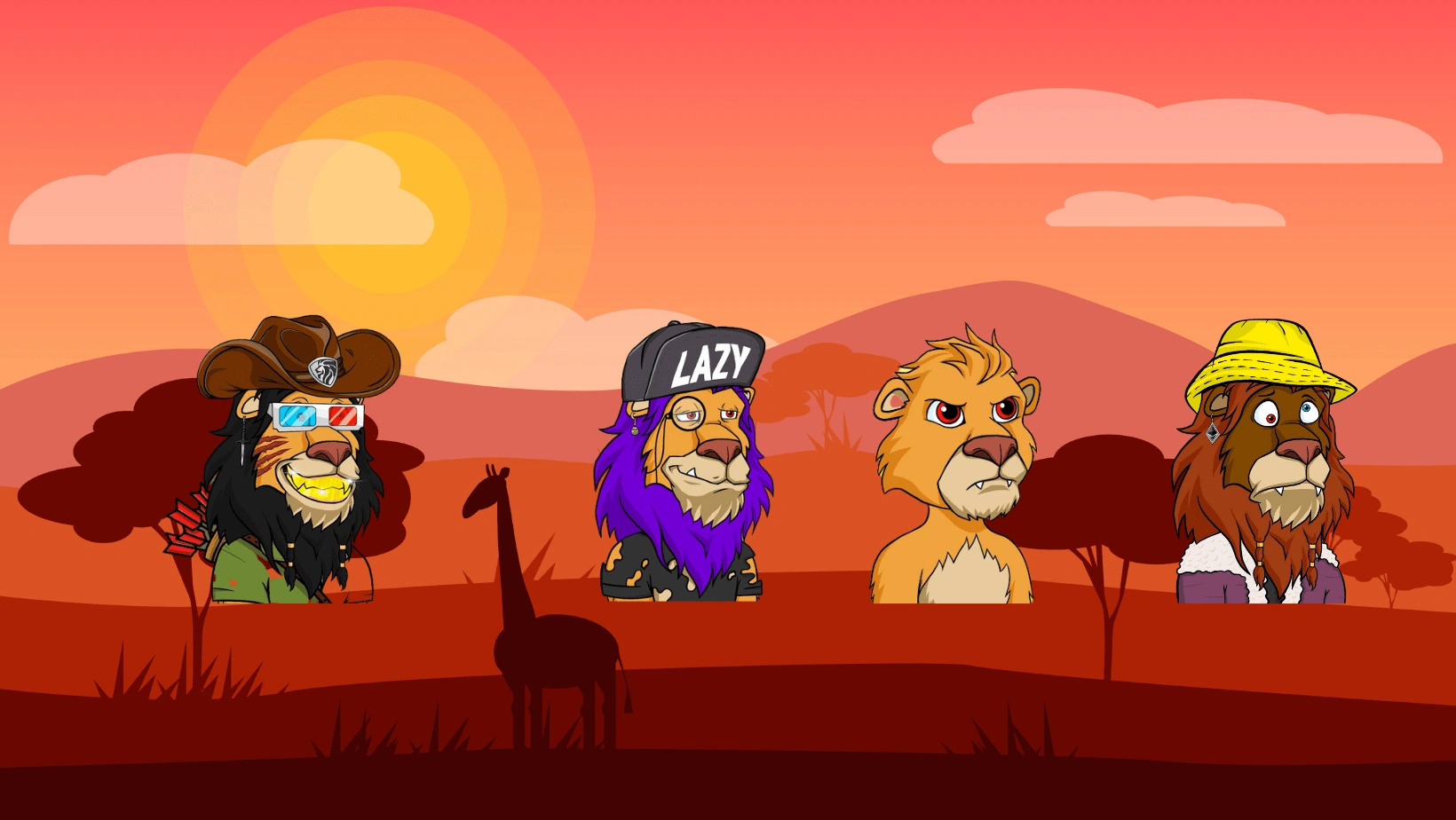 Lazy Lions follows in the footsteps of other NFTs such as
Cryotopunks
and the
Bored Apes Yacht Club
, with the clean and relatable lion designs created from a combination of over 160 possible traits, including clothing, mane, expression, and more.
Lazy Lions proved to be a hit from the project's August 7th launch, with the system becoming clogged with the high volume of sales experienced. The venture is now fully subscribed, featuring a community of over 3,000 different owners. [2]
The Lion was an obvious choice for the team because, as Assyrians, they grew up surrounded by Gilgamesh monuments and images, with the lion as a continuous motif. They recognized the pull of the Lion, as well as the community part of the lion's pride. Majestic and powerful, they recognized the attraction of the Lion, as well as the communal aspect of the lion pride.
The developers then crafted a background story for the Lions, who have become rich in the NFT space, and are subsequently living on a private island community, roaming free and being lazy, sleeping up to 20 hours a day.
Another core value of the Lazy Lions is that all owners are kings (or queens); no one is better than the others, with respect to being shown between all community members. [4]
Utility of Lazy Cubs
The NFT's IP rights
Token allocation for $ROAR
High-definition artwork
Access to a community that is among the most vocal in the NFT field.
Entry to events hosted by Lazy Lions
Join us as we explore the Metaverse.
Exclusive Products
The extension of the Lazy Lions universe's content
Partnership with Puma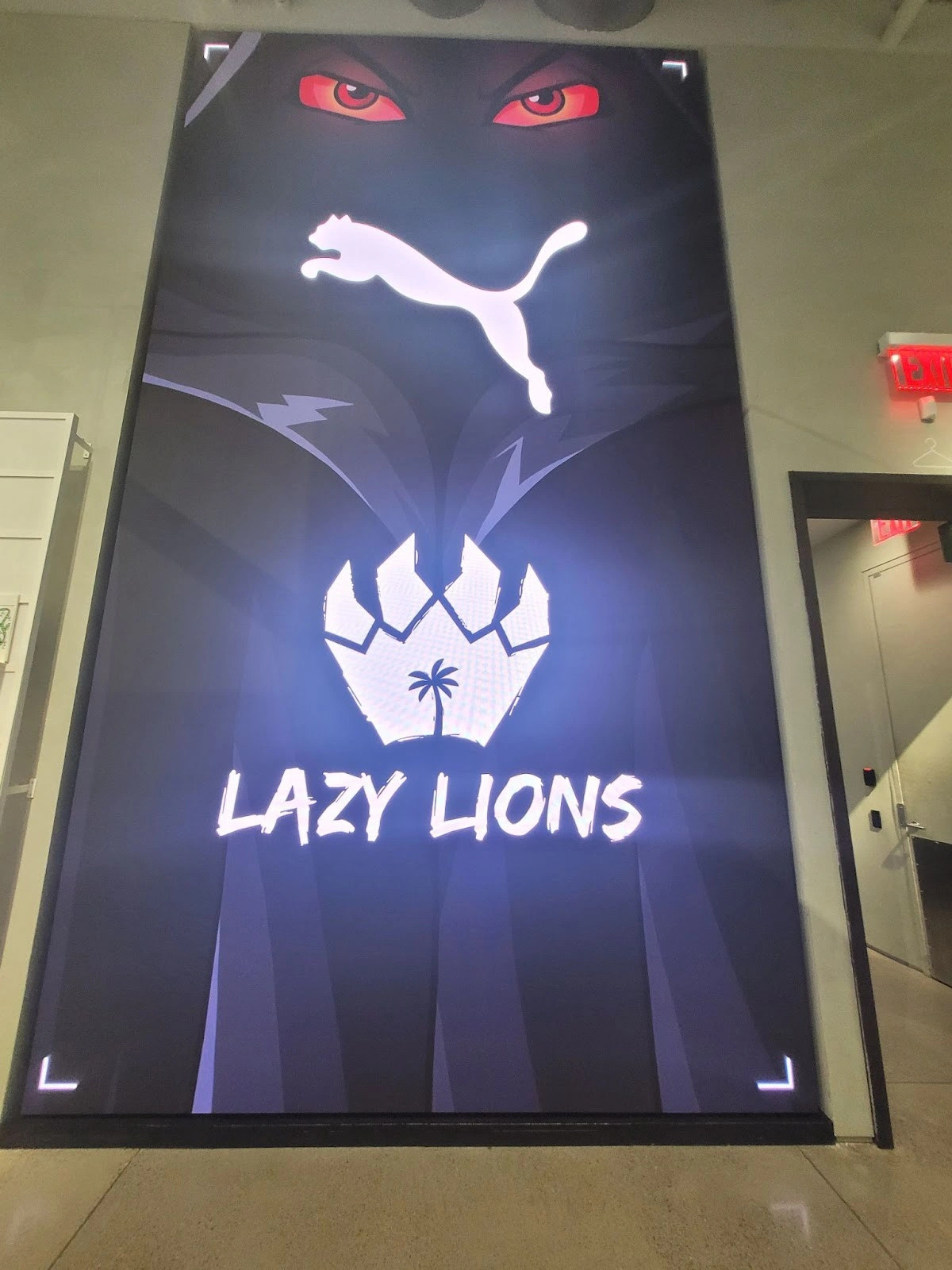 Puma, a German sportswear firm, has entered the metaverse and, concurrently, changed its Twitter handle to Puma.eth, the name of its
non-fungible token
(NFT) portfolio.
The Puma wallet has 18 NFTs, all from collections with an animal theme. Gutter Cat #1110, a Lazy Lions NFT, a Cool Cats NFT, and a Kuddle Koala NFT are among the NFTs kept in the business wallet. The Puma collaboration took the shape of a pop-up at their Flagship NY shop. The result was that there weren't nearly enough printed shirts to satisfy the community of Lazy Lions.
Lazy Comic #1: A Glitch in Time
Collaborating with former Film Roman Animation Studios creative veterans Guy Vasilovich and Mike Wolf to create, produce, and release A Glitch In Time, the first comic book from Lazy Lions. The Simpsons, King of the Hill, and Family Guy are just a few of the very successful animated shows produced by Emmy Award-winning animation company Film Roman.
Launched as a limited-time NFT that was only accessible to holders who had all three Lazy NFTs—a Lazy Lion, a Lazy Cub, and a Lazy Bungalow—in their possession on June 22, 2022 (Block 15009538 at 9:00:15 PM +UTC).
Notable Sales
The platform since creation has made art of high quality, exciting and inciting prospective holders in this NFT market.
On the 1st of October 2021, the NFT art piece by Lazy Lions #678, tokenized on OpenSea, was acquired in the secondary market for 99 Ethereum an estimated $132,405.57.
Roadmap
The swift success of the Lazy Lions is largely due to this community aspect, with a Roadmap focused on giving back to the group, with a strongly supported Discord presence at its heart. [5]
The Lazy Lions Roadmap features many exclusive features for holders, plus rewards for ongoing ownership and participation.
<strong>0% The Jetty is open</strong>. Welcome to the island of KINGS! The private island is open. [The private discord channel will be available exclusively for Lazy Lion owners.]
20% The community wallet is opened.
[The community wallet will be used for a variety of things for ensuring longevity.]
<strong>40% ROARwards Program available to all Lazy Lion holders</strong>.
[Lazy Lion holders are eligible to participate in a program that rewards community engagement]
60% Exclusive merch drop.
[Lazy Lion owners with a selected trait (to be revealed) will receive free merch.]
80% New NFTs free for all Lazy Lions!
[Every Lazy Lion owner can receive a banner image NFT featuring their own unique, randomly generated private bungalow!]
100% Lazy Lions Game… Play-to-earn!
[An exclusive Lazy Lions play-to-earn game will be released with community prizes.]
See something wrong?
Report to us.
Lazy Lions
Did you find this article interesting?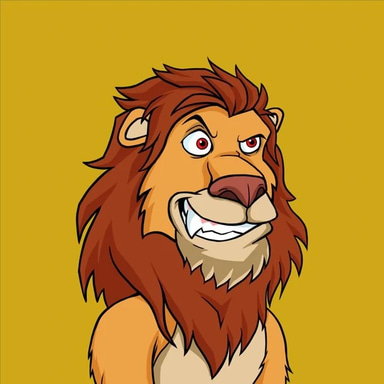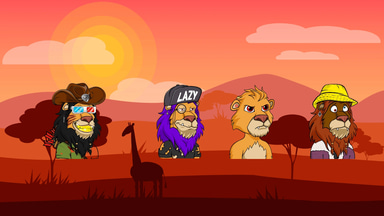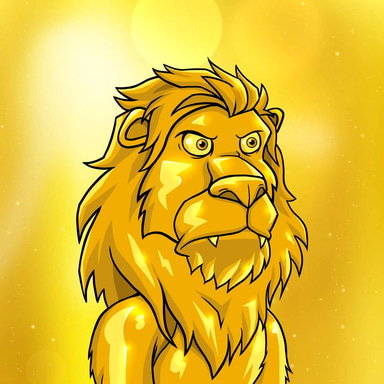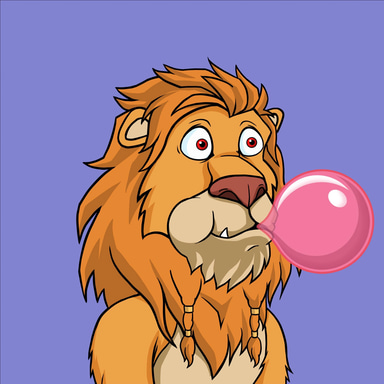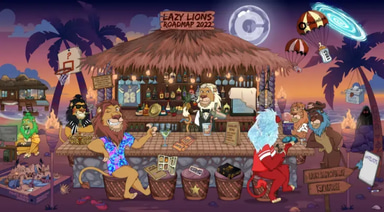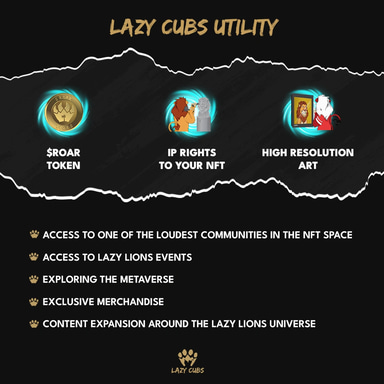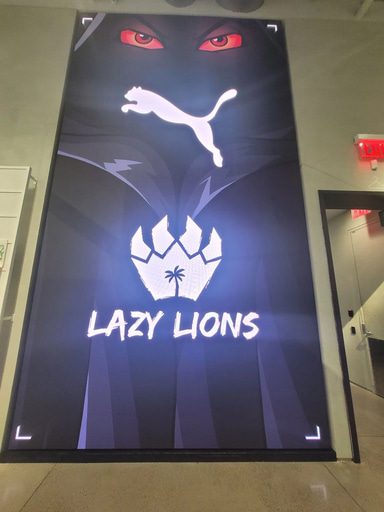 REFERENCES
[1]
Lazy Lions website
Aug 21, 2022
[2]
Lazy Lions collection on Opensea
Aug 21, 2022
[3]
Lazy Lions Launch: A ROARING Success
Aug 21, 2022
[4]
Lazy Lions NFT Collectibles Sells Out in 5 Hours
Aug 21, 2022
[5]
Lazy Lions on twitter
Aug 21, 2022