Liquidifty
Liquidifty is a platform that brings more liquidity to the Non-Fungible Token (NFT) market, granting users more use cases to all NFTs they have. [1][2]
Overview
In 2021, the NFT market hit a daily value of $5 million. Liquidifty platform was created to assist regular traders and customers in getting the most out of it. [1]
The Liquidifty mainnet was launched in May 2021. [1]
Features
Loans Under the NFT Collateral
Customers may use their NFT as leverage to get funds on the exchange, which allows them to buy Non-Fungible Tokens (NFTs) and even lend money for trades. Customers are able to borrow ETH after the average price of NFT is calculated by trusted oracles built into their networks. Users can also make money by lending funds to other people.
Cross-chain NFT Oracles
Liquidifty is now working on cross-chain oracles, which can compare Non-Fungible Token (NFT) values across several blockchains and approximate the price of each NFT owned by consumers.[5]
NFTs Multi-Ownership
Users who want to buy NFTs, but don't have enough funds can cooperate with other users and split the purchase. In order to do this, there be a multi-sign address with the NFT bought and will share all profits with the co-owner.
Cross-chain NFT Marketplace
With Liquidifty users are also able to sell or buy NFTs from any blockchain. The platform is planning to implement NFTs made on Ethereum (ETH), BSC, and Flow.
NFT Vaults
NFT vaults will aim to automatize profitable trading of NFTs on different markets and exchanges, gaining benefits for the platform users.
On May 21, 2021, the platform released the Liquidifty marketplace v0.1, which is based on the Binance Smart Chain.
NFT Portfolio
The Holders won't be able to lose any NFTs because they will all be in one location. The platform now supports Polygon Chain, BNB Chain, Ethereum, and BNB Chain, with OKC and Avalanche on the horizon.
To test this feature:
Visit Liquidifty!
Connect wallet
After wallet connection, there is a display of profile
Go to the "My NFT" page, this can be found by clicking on profile icon
Game Analytics
Game analytics Liquidifty developed a game analytics to make it simpler to choose new games. This operates on the basis of examining every contract game transaction, seeing the activities of thousands of participants, and drawing conclusions about which games are profitable to play and which are not. Data are used to make the choice rather than marketing, hype, or packaging.
Users of the website may already get game analyses for a number of games. Players will be able to locate Swarms of games for the previous month, the total number of profitable players for each month, and the number of people who participate in each review.
Funding
The Liquidifty team had a funding round raising around $3,5 million. Liquidifty investors and collaborators include BSCPAD, Aubit, Legion Ventures, AU21, Onega, Regain Ventures, Tritium Ventures, Seeder.fund, DaSheng Capital, GFC, Fermion Capital, Panda Capital, WEBV ENGINE LTD, Zong Lian LTD, Reimann Ventures, Point 3 Ventures, Theabood Capital, HappyBlock, Hoo.com, HULK VENTURE CAPITAL, and QIQI Venture. [1]
LQT Token
The Liquidifty ecosystem's governance and efficiency token is $LQT. It can be used to pay for website utilities, planting, commissions, and staking. Binance Smart Chain (BSC) will issue 50 million tokens. Following the conclusion of the public round, the token will be on PancakeSwap. The tokens will be listed at a cost of one dollar each. On the 25th of May, IDO will be held on BSCPad. [1][3]
Liquidifty NFT Contest
On May 17, 2021, Liquidifty launched the $100,000 NFT contest. The participation deadline is extended until June 10. The rules are as follows:
There is a combined prize pool of $100,000, with 15 winners receiving $40, $20, $10, $6, $4, and $2k USDT (x10 winners).
The first half will be paid in USD, while the second half will be paid in LQT tokens.
The first prize winner will be selected by a jury of well-known and experienced NFT artists; all other winners will be determined by public vote.
The event will finish at 9:00 a.m. UTC on June 10th, 2021.
Roadmap
Liquidifty is also planning to build products for all NFT traders, collectors, and fans and provide the best service, supporting all chains.
2021 Q2
Fully functional NFT marketplace on BSC
NFT bridge between different chains and BSC
Loans under the NFT collateral
NFT multi-ownership
2021 Q3-Q4:
Multi-chain NFT exchange and price oracles
NFT vaults/index
Team
Vladimir Nikitin
Nikitin is a professional in consulting with over ten years of experience in the legal, finance, marketing, retail, and IT industries. As an active supporter of Blockchain technology, he provides consulting and advice to selected projects. Vladimir is a co-founder of Liquidifty and the Head of Business Growth.
Slava Mikhalkin
Slava is an IT manager and Blockchain architect with business expertise, and he currently serves as Liquidifty's head of product.
Anton Fartushnyi
Anton is the Chief Executive Officer and a co-founder of Liquidifty. He has been working with Blockchain since 2017. Before joining Liquidifty, he worked for Huobi Global as a Community Relations Manager, Platinum Company as a Sales Manager, and SkinCoin as Social Media Specialist, among other companies.
Slava Zheltov
Zheltov is the Chief IT engineer of Liquidifty, he is a React Developer, and full-stack engineer who has worked for various companies.
See something wrong?
Report to us.
Liquidifty
Did you find this article interesting?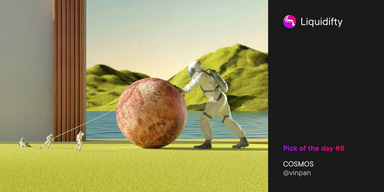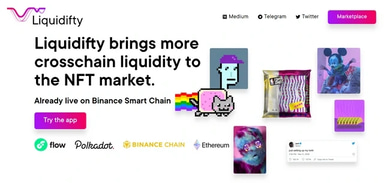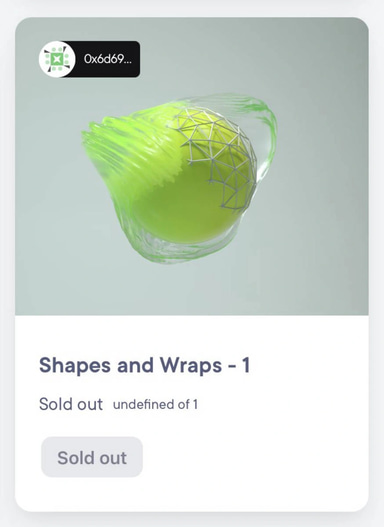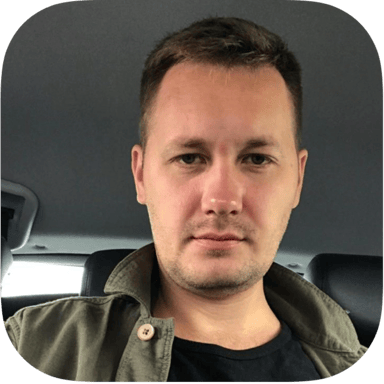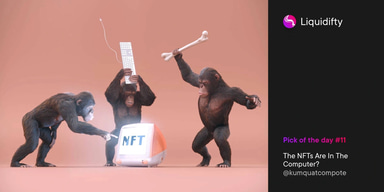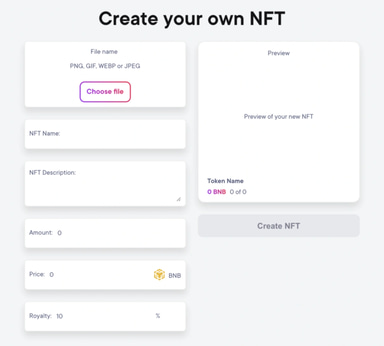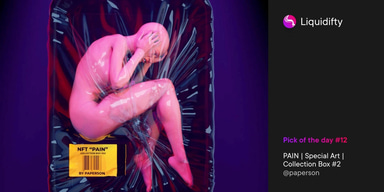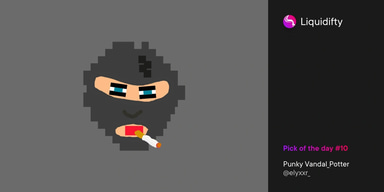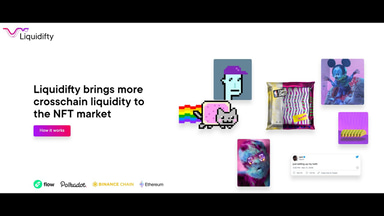 REFERENCES
[1]
Liquidifty Website
Aug 21, 2022
[2]
Liquidifty on Twitter
Aug 21, 2022
[3]
LQT on Coinmarketcap
Aug 21, 2022
[4]
Liquidifty collection on Foundation
Aug 21, 2022
[5]
Liquidifty: Cross-chain NFT marketplace inc
Aug 21, 2022