Luca Netz
Luca Netz, or Luca Schnetzler, is the CEO and owner of Pudgy Penguins NFT project. He is also an entrepreneur with an extensive background working as an executive member in multiple companies.
Luca has a background in E-Commerce, stating on a podcast that he "owns multiple 9-figure businesses." One of the most notable of these businesses is Gel Blasters which can be found in Target among other retailers.
Since acquiring the Pudgy Penguins NFT project he has made notable changes and big strides forward for the project. Luca hosted a Pudgy Penguins event in Miami at which famous rapper Tory Lanez performed, one of the biggest appearances at an NFT event to date. He was also behind Pudgy Penguins launching a toy brand and also hosting a Pudgy Penguins auction at Sothebys.
Career
Luca started his career at a tech start-up company called Ring Doorbell, in 2015. When he joined, they only had 20 employees and quickly grew to over 2000 employees by 2016 which was his main inspiration in becoming a entrepreneur. [1]
"I was able to see on the ground level what a company uh you know basically went from raising a million dollars to being a billion dollar company"

During his time in Ring, he started doing drop shipping where he was able to learn more about the market. Around this time, Luca paid Instagram pages to promote his products and one in particular "started gaining immense traction" which started his journey as an entrepreneur. [2]
"I think I paid the guy like 50 bucks and he made me like two thousand dollars back".
In 2016, after leaving Ring Doorbell, he became the CEO of La Gold Cartel, a jewelry company until 2018, where he gave up the position to become the CEO of Manners Holdings. During his time as CEO of Manners Holdings, he became the CMO of Von Dutch, a clothing company that was struggling at the time, in 2019. This was where Luca realized his potential as he states "I didn't realize how powerful what I knew was until Von Dutch". He left both Manners Holdings and Von Dutch in 2020 and joined LPT Technologies as their CEO. After LPT Technologies, Luca became CMO of Gel Blaster, a toy gun company in 2021 where he worked there for a year before acquiring Pudgy Penguins. [1][3]
Pudgy Penguins
After failures to keep promises on upcoming projects and releases as well as several controversies involving co-founder of Pudgy Penguins, ColeThereum and his 'shady' background, a community vote took place on January 6th 2022, that favored the ousting of Cole for a new face to lead the project. [4]
On the same day, Luca made a public offer of 750 ETH on Twitter for the whole NFT project. On April 3rd 2022, the whole Pudgy Penguins collection of 8,888 Ethereum NFTs was sold for the amount that Luca offered: 750 ETH, or roughly $2.5 million at the time, with him leading the project as their CEO receiving a royalty on every secondary sale in the future. [5][6][7]
Over the course of the first four months of Luca acquiring the company, the new management team has successfully established Pudgy Media as a centralized hub for all Pudgy-related content, and has seen significant growth on social media platforms, particularly on Instagram. They also successfully organized the Pudgy Yacht Party in Miami, featuring Tory Lanez, and launched several new products and initiatives, including the truePengu and penguPins, the Soulbound Token, a clothing line, and Pudgy Toys, which were licensed from the community. Within 7 months of the change of the executive members, the floor price of the Penguins quadrupled making Luca Netz acquiring Pudgy as one of the greatest comebacks in the NFT space. [7]

Early Life
Luca Schnetzler had a rough upbringing, being homeless for 9 years with grew up his mother. They had to move around finding people whether it be acquaintances or complete strangers who were willing to take them in temporarily before they had to move out to find another place to go to. [7]
"My mum and I were essentially homeless for 8 or 9 years. We bounced around between different people's living rooms all over the world, from London, to France, to South Africa to New York."
After this period of homelessness, the two moved to Los Angeles, California where Luca enrolled in Fairfax High School but dropped out at the age of 16 to support his mother financially.[7]
"We never had anything, we were genuinely super poor"
See something wrong?
Report to us.
Luca Netz
Did you find this article interesting?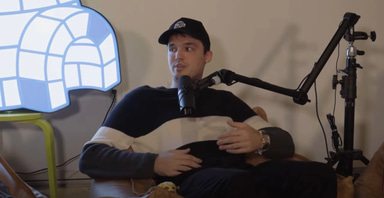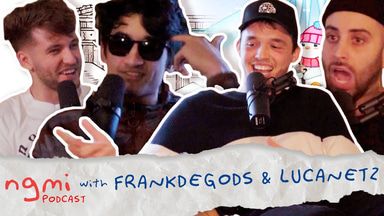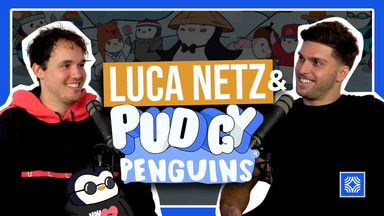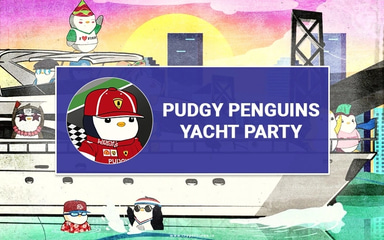 REFERENCES
[1]
Luca on Seed Phrase Daily's Youtube channel
Jan 18, 2023
[2]
Luca on Guru Jagat's Youtube channel
Jan 18, 2023
[3]
Luca's LinkedIn
Jan 18, 2023
[4]
Crypto news on Pudgy Penguins' history
Jan 18, 2023
[5]
Luca's tweet offering 750ETH for PP
Jan 18, 2023
[6]
Luca's tweet commencing his journey with PP
Jan 18, 2023
[7]
TheChainsaw on Luca saving PP
Jan 18, 2023