Matt Zahab
Matt Zahab is a Canada-based Consultant, Chief Marketing Officer, and Podcast Host for CryptoNews, a media platform that provides coverage of global blockchain and cryptocurrency news. [1][2][6]
Matt Zahab interviews a podcast guest
Education
Matt Zahab attended Brock University from 2013 - 2017 and graduated with a Bachelor's degree in Sport Management, Faculty of of Applied Health Science. Before then, he was student of Malvern C.I. from 2009 - 2013 where he was Captain of the Varsity Hockey Team. [2][3]
Career
Matt Zahab began his career as an Account Manager at Boss_Promotions from May 2017 to February 2018. In 2018, he worked as a Business Development Executive at Monex Canada and then moved to Hush Blankets where he served as a Sales Manager and Sales Director until May 2021. [2]
In 2021, Matt served as a Head of Growth at Cypherpunk Holdings Inc. in Ontario, Canada. In October 2021 he moved to 99Starz as a CMO. [2]
CryptoNews
In February 2021, Matt Zahab started out as the Head of Growth at CryptoNews. In September 2021 he moved to the role of Chief Marketing Officer and Podcast host at the organization. CryptoNews is a platform that provides insights, reviews, and analysis on cryptocurrencies, blockchain, DeFi, NFTs, ICOs, Technology, Press releases, and Guides through daily articles[1], YouTube videos[4], and Podcasts[5]. [2][3]
CryptoNews was founded by Antanas Guoga[7], a blockchain enthusiast, founder of the International Blockchain Centre in Vilnius, Lithuania, and former Member of the European Parliament. Guoga is also known as TonyG for his poker acumen. [1][4]
See something wrong?
Report to us.
Matt Zahab
Did you find this article interesting?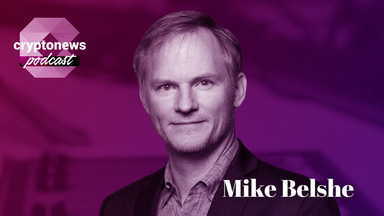 REFERENCES
[1]
cryptonews website
Aug 4, 2023
[2]
linkedin profile
Aug 4, 2023
[3]
matt zahab twitter
Aug 4, 2023
[4]
youtube channel
Aug 4, 2023
[5]
spotify podcasts
Aug 4, 2023
[6]
crunchbase profile
Aug 4, 2023
[7]
antanas guoga, founder cryptonews
Aug 4, 2023