MixMarvel
MixMarvel (MIX) (created in 2018) is a global blockchain game and NFT digital asset publishing platform based on Blockchain technology that was founded by Jade Zhang.[1][2]
Overview
MixMarvel was founded and Established by Jade Zhang in 2018 in Singapore.[2] He has thirteen years of game development experience.
MixMarvel is a multiplayer online game community powered by blockchain, that appears in the form of a large-scale virtual 3D world created by global players and developers. It allows developers to release their content liberally and gain long-term returns for it, and players to find better content and obtain and manage digital asset.[5]
In the future, both players and developers empowered by the MixMarvel community will easily be able to find the resources and elements they need to create content. Through collaboration, creation and involvement in the community, they will obtain further value. Eventually, MixMarvel will be the brand-new ecosystem that not only engages developers, players and content, but revolutionizes the mainstream gaming world by leveraging blockchain technology.[3]
As a global blockchain games publishing platform, MixMarvel has always been committed to creating a large-scale 3D virtual game world created jointly by users and developers worldwide and becoming the "Ready Player One" on the blockchain. With an open, free, autonomous, and evolutionary mindset, MixMarvel injects fresh vitality into the blockchain industry and revitalizes the blockchain game industry.[4]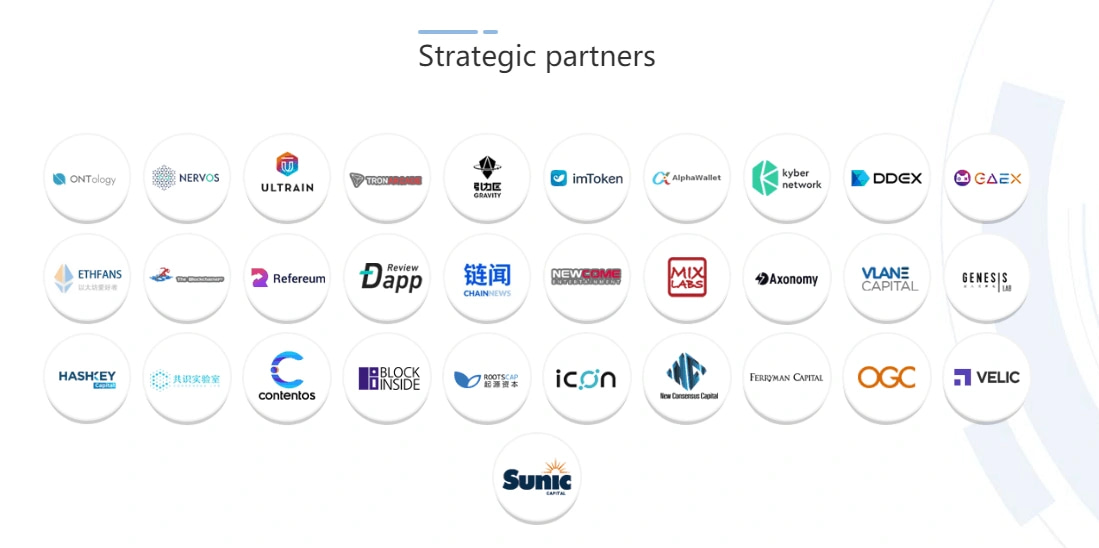 Its product modules will become a critical display entrance for MixMarvel's games, including not only MixMarvel's self-developed games such as HyperDragons  and HyperSnakes but also third-party games. Here, users and players can not only learn the latest and hottest game information, pre-sale packages or rewards but also can achieve a more detailed understanding of the game through "README" and "Advanced Gameplay." "README" includes an introduction to the essential core gameplay rules and novice guidance. "Advanced Gameplay" will provide game veterans with more affluent advanced strategies and ideas, enhance players in-game fighting strength, and help them achieve a spiral increase in the value of in-game assets.
MixMarvel(Mix) Services
Core Technology
Through its SDK and Rocket Protocol, MixMarvel has proved that the efficiency of blockchain game development can be vastly improved. SDK integrates abundant development service components for developers, enabling rapid game development, social community establishment, and seamless inter-player connections. Rocket Protocol, designed explicitly for blockchain games, is a solution that guarantees a high degree of decentralization, removes the learning threshold for developers, and provides blockchain development services for large-scale mainstream games.
2.Publishing Service
MixMarvel provides various publishing services across the blockchain game industry, including the integration of blockchain into games, in-game token economy design, social community development, the attraction of right target audience, marketing, operations, and other. MixMarvel guarantees those willing to join excellent games a full-process, comprehensive, and global release support.
3.Community Operation
MixMarvel's operation team has accumulated massive developer and user resources in the game industry, combined with the consensus of the MixMarvel community. Through the form of token incentives, MixMarvel encourages each community member to participate in the ecosystem construction, converts sufficient resources into value, and gives back to the platform and ecosystem participants. At present, MixMarvel's community has a large user base and is still growing.
4.Content Development
MixMarvel not only builds a platform but also develops benchmark blockchain games and outputs its experience to third-party blockchain game developers that launch games on the platform. Self-developed products include asset-based classic blockchain game, HyperDragons, the first multiplayer competitive blockchain game HyperSnakes, and a large-scale FPS blockchain game, Ground Hunter.[2]
Design Concept
Data Dependability
All of the core data is saved on the blockchain, which makes it impossible for game companies to spam the virtual assets. Blockchain technology can make the data transparent and trusted, and reduce contradictions and disputes caused by inequality between game companies and game players.
Game Asset Authority
As the most sophisticated collection of multimedia products that combine art, text and coding.The game asset has become one of the most crucial factors of blockchain technology.In its turn, the blockchain technology provides a safe and controllable storage method for the digital assets' authority circulation. Thus, games that allow asset trading, the buying and selling behavior becomes challenging to tamper with. While ensuring the security of transactions. It also provides the possibility for players to hold virtual assets and digital collections. Based on the multi-centralized data storage method, virtual assets can exist never affected by centralized operations, as long as the network is not shutdown.
Security Protection
The players' digital assets are stored on a multi-node record blockchain. Even comes such an extreme situation as the invasion of the game company's database, the blockchain will not lose players' game assets. Blockchain technology takes the security of users virtual property to the maximum extent.
MixMarvel Product
MixMarvel provides its product to users in a 3D virtual world.
1. Planet
MixMarvel planets are tremendous mutually-linked plot composed scenes, each with unique game play. These plots seamlessly continue between the scenarios and enable the players to control their characters behavior. Some plots are systematically used to create the planet's principal cities, some are ordinary to freely build and trade users homes. Besides, MixMarvel provides corresponding editor to create additional content, such as planets of racing, tower defense, parkour or adventures.
2. Homeland
MixMarvel developed a home system where users can display their assets and satisfy their social needs. Players can buy plots of land, and decorate and upgrade their own homes to attract other players to visit. Players who like social interaction can also invite friends over, hold family parties, and play small games together. When building a home system, players should consider the level of their involvement and participation. The prosperity of a home system is also an essential evaluation index for the platform user group, the higher the welfare, the more rights and interests can be obtained.[3]
3. Creative Center
At the Creative Centet, players can create personalized game content, such as characters appearance, voice, and movements, based on their ideas. Although MixMarvel has included dozens of expression combinations, interactions and character voices. Users can also edit, upload, and create more resources and content. Besides, to emerge each player's creative talent, MixMarvel also provides corresponding editors for characters, assets, scenes or even game rules. MixMarvel lowers the usage barriers to help players get their token incentives quicker and easier via sharing and selling their ideas.
4. Game Center
The Game Center carries all of the MixMarvel games. Here, players can find games that suit their interests and have the platform to recommend other games based on three particular dimensions. MixMarvel provides the most detailed game introduction, preview, commentary and data on each game, while also providing three straight and intelligent types of search: game search, item search and fuzzy search. What is more, MixMarvel collects players past game data and combines it with the friend recommendation, game store, and user recommendation dimensions, and makes unique multi-dimensional screened game recommendations for each player. MixMarvel will continue to develop algorithms and guarantee players all games are comprehensive, convenient and fitting.
5. Airdrop House
Airdrop House is a vital way for players to get digital assets, helping new players to get original game characters, costumes, assets and supplies. At the Airdrop House, content creators and developer scan promote their content, while players can discover these new assets. If a new Digital asset appears at the Creative Center or wants to enter MixMarvel from the outside, as soon as it gets the Governance Committee approves it, it can be distributed to players at the Airdrop House. In the meantime, the creators do not need to worry about blockchain technological issues. Through the platform creator service components, the distribution, creation, and circulation of digital assets and on-chain data placing can be efficiently completed. The platform only takes a small part of each asset revenue as a handling fee.Though with such an innovative cycle, a vast range of new resources will be created to contribute to the prosperity of the Virtual world.
6. Prediction House
At the Prediction House, players can use tokens to forecast trendy events. MixMarvel regularly hosts events on the platform, and players can choose to sign up for the competitions or take part in predictive quizzes during these events. Also, the platform will gradually add a great variety of popular sports and dynamic competition content to synchronize with the prediction activities. The current and upcoming prediction events timetables and live events and scores broadcasts are presented at the Prediction House.[6]
See something wrong?
Report to us.
MixMarvel
Did you find this article interesting?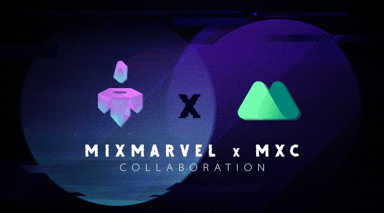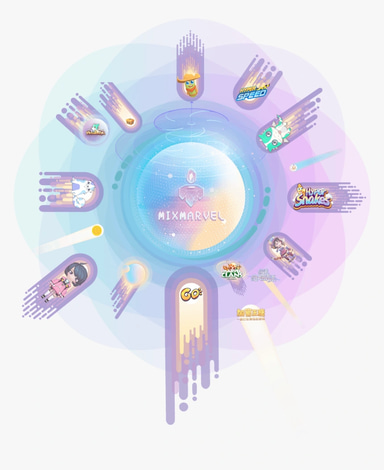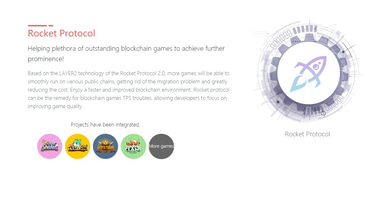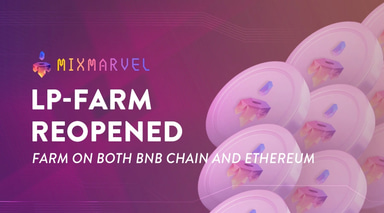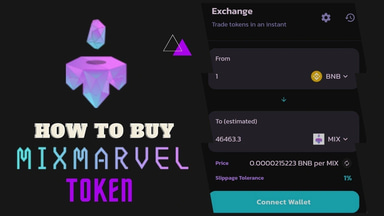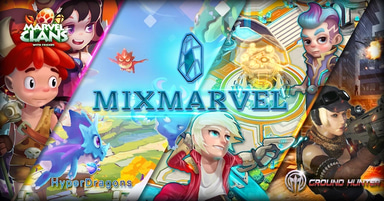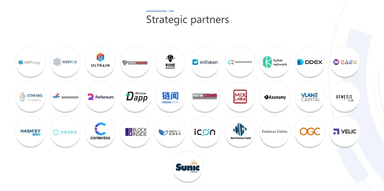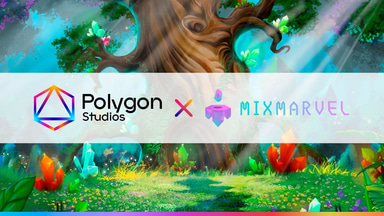 REFERENCES
[2]
MixMarvel Website
Aug 23, 2022
[3]
Documentation
Aug 23, 2022
[4]
MixMarvel 브랜드 공식 웹 사이트 런칭
Aug 23, 2022
[5]
MixMarvel on Coinmarketcap
Aug 23, 2022
[6]
MixMarvel on Twitter
Aug 23, 2022