NiftyKit
NiftyKit is one of the first launchpads to provide a no-code solution for artists and creators to launch their NFT projects. The company has worked with prominent creators and brands like Takashi Murakami and Gucci, in addition to many independent smaller artists who have generated over $2.2 million dollars in the last year through their NFT drops executed on their self-serve platform. NFTs have become a crucial entry point through which communities and cultures worldwide explore, earn from, and adopt the web3 lifestyle.
Products and Services
NiftyKit is a no-code NFT smart contract platform that enables creators to generate revenue easily through NFT sales and secondary royalties. The platform is designed to be user-friendly, with a suite of tools that make it easy for creators to create and sell their digital collectibles without the need for developers or code. NiftyKit provides in-app customer support to assist creators in launching their NFT drops, ensuring they have the guidance they need to succeed. The platform also features a marketplace where creators can sell their NFTs directly to collectors. This end-to-end experience allows creators to monetize their digital art and other unique creations, while collectors can discover and invest in the latest art and cultural trends. With NiftyKit, creators have everything they need to succeed in the world of NFTs.
Listed:
Unlimited Multi-chain Minting: Ethereum Mainnet, Polygon, Optimism, Arbitrum
ERC721 & ERC721A Smart Contracts
Batch Airdrops (w/ CSV upload)
Presale Access List
Pre-Reveal/Reveal Interface
Revenue Split (Primary & Secondary Sales)
10k, 1/1s, & Open Edition NFT drops
Customizable Mint Page
Embeddable Mint button
JavaScript SDK
Charity Donations (via The Giving Block)
Software Development
Smart Contract Development
NFT Drop Launchpad
Web 3.0 Marketing & User Onboarding
Enterprise Development & Consulting
Company Leadership
The leadership team of NiftyKit consists of Dan Carr, Terence Pae, and Lofton Taylor, who are also the company's co-founders. Dan Carr serves as the CEO, Terence Pae as the CTO, and Lofton Taylor as the CPO. Together, they bring a wealth of experience in entrepreneurship and technology to the company, having previously founded and worked for a number of successful companies such as Meta, Netflix, and Tesla. Their combined expertise in software development, product design, and business strategy has helped NiftyKit become a leading platform for creators to generate revenue through NFTs. The leadership team is committed to providing a user-friendly experience for creators, ensuring that they have the tools and support they need to succeed in web3.
Notable Drops
NiftyKit has had many notable creators use their platform due to the ease of use and deep background of the team. Throughout the past year, creators have generated over $283.5M in volume from using their platform.
Takashi Murakami
One of the most famous drops on the NiftyKit platform was Murakami.Flowers created by legendary Japanese contemporary artist Takashi Murakami. The project has since generated 23,000 ETH in secondary sales volume.
100 Years of Gucci
Gucci, the Italian luxury fashion brand, recently collaborated with SuperRare and 29 NFT artists to launch their "Next 100 Years of Gucci Exhibit" using NiftyKit's platform.
Company Info
Yearly Revenue: $2.2M+
Industry: Software as a Service (SaaS)
Company Type: Private
Year Founded: 2020
Headquarters: San Diego, CA
Website: https://niftykit.com
Company Address: 1455 Frazee Rd #500, San Diego, CA 92108 [1]
Company Phone #: (858) 683-326
See something wrong?
Report to us.
NiftyKit
Did you find this article interesting?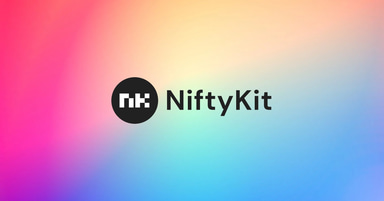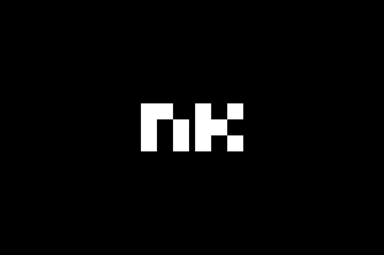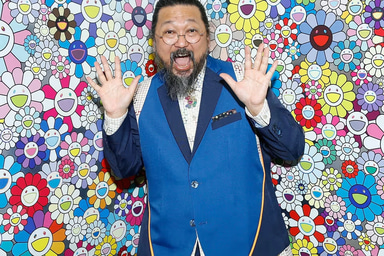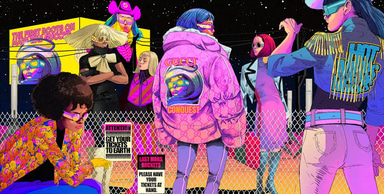 REFERENCES
[1]
Crunchbase of company
Mar 12, 2023