OVI E-Sports
OVI E-Sports is a prominent online platform designed to cater to the needs of competitive gamers, e-sports enthusiasts, and the broader gaming community. The platform aims to revolutionize the world of competitive gaming by offering a comprehensive and user-centric ecosystem. [3]
History
OVI E-Sports was founded by Phil Watkins, an entrepreneur with a background in development, decentralization, and online business. The platform was conceptualized to address the growing demand for a versatile and innovative competitive gaming platform. Watkins' vision for OVI E-Sports was not only to host tournaments but also to create a community-driven ecosystem that promotes transparency, fairness, and inclusivity. [4]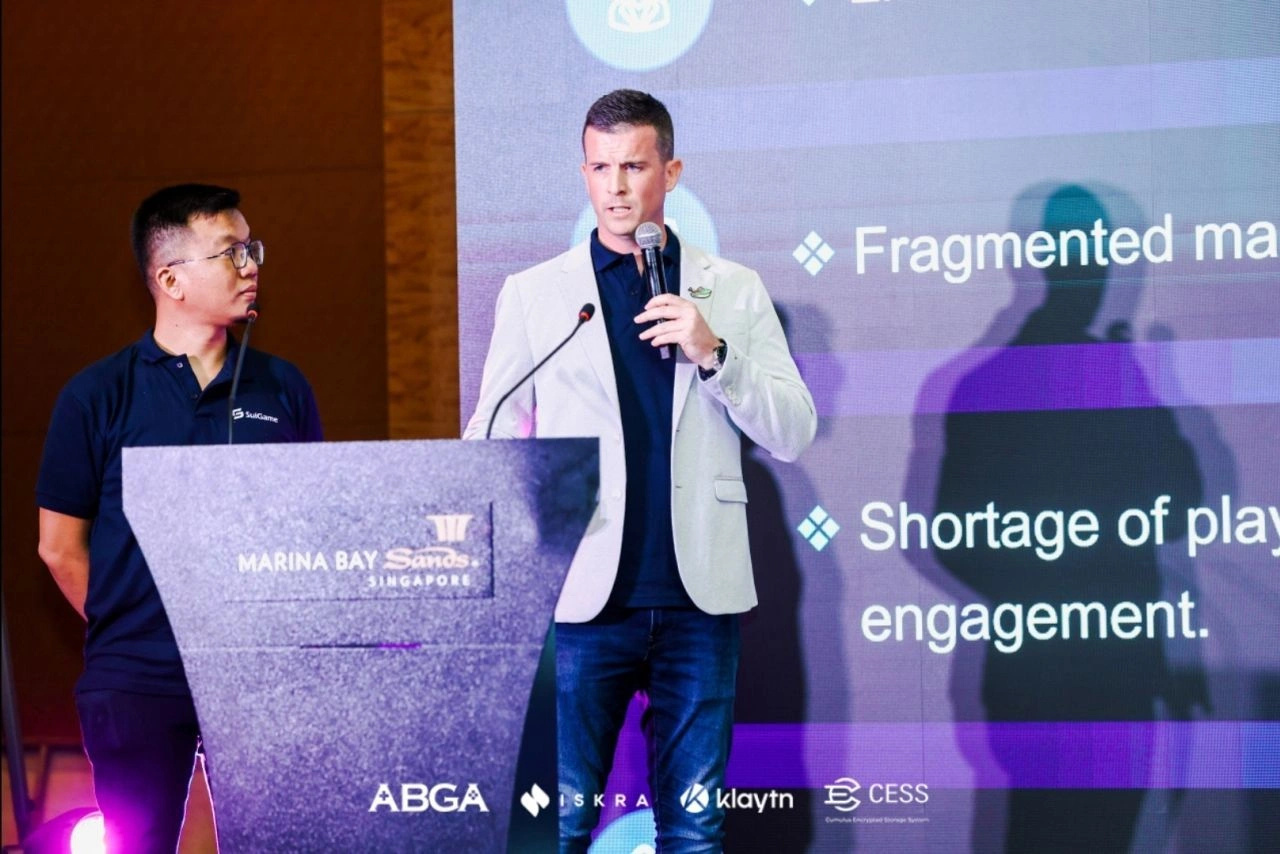 Features
OVI E-Sports distinguishes itself with a range of innovative features and offerings:
Tournament Hosting
OVI E-Sports provides a versatile and user-friendly platform for hosting a wide variety of gaming tournaments. Gamers of all skill levels can participate in competitions spanning different genres, including first-person shooters, real-time strategy games, and MOBAs. [5]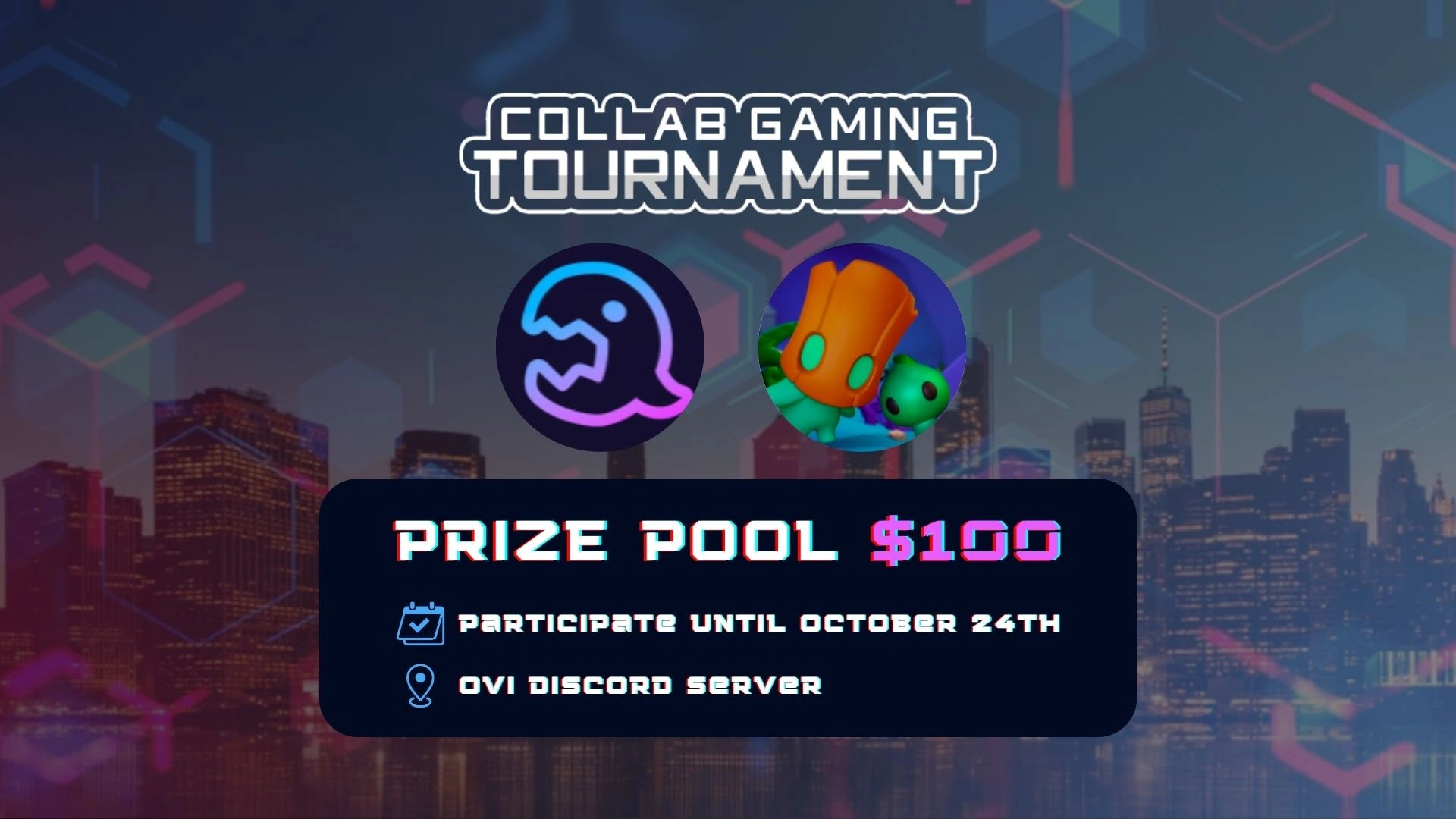 Community-Centric Approach
The platform fosters a strong sense of community, encouraging user interaction, team building, and collaboration. Users have the opportunity to create or join teams, engage in discussions, and immerse themselves in a dynamic gaming environment. [6]
Decentralization
OVI E-Sports emphasizes decentralization as a core principle. By distributing decision-making and control among its user base, the platform aims to provide a democratic and user-centric experience. [3]
Security and Fair Play
OVI E-Sports employs advanced technology, including blockchain, to enhance security, transparency, and authenticity in gaming. Verifiable records of match results, player statistics, and in-game actions help ensure fair play and integrity. [7]
Potential Digital Collectible Integration
While unconfirmed, rumors have circulated about the potential integration of Digital Collectibles into OVI E-Sports. This could open up new possibilities for gamers to own, trade, and collect digital assets tied to their favorite games and tournaments. [8]
Products
Rawr E-sports
RAWR Esports is a tournament platform tailored for the expanding gaming market, featuring prominent global professional teams across titles like HALO, COD, Fortnite, and more. Leveraging blockchain smart contract technology, it seeks to advance the future of Esports Gaming. [5]


OVISAURS
OVISAURS are a collection of 3D avatars custom-designed for the OVI Ecosystem. These avatars act as versatile passes with interchangeable characteristics, ensuring a continually engaging experience. They to be used as characters in the metaverse and are compatible with augmented reality. [11]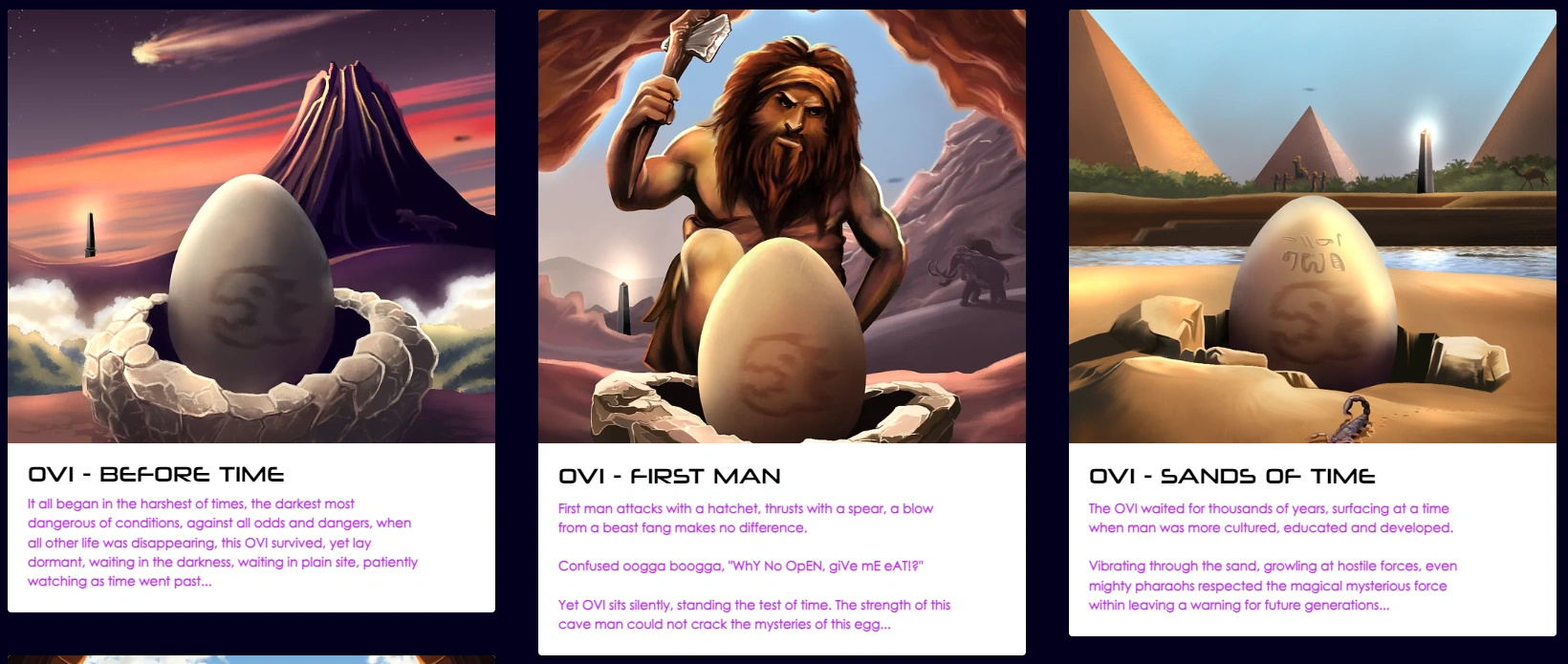 ODN (OVI Decentralized Network)
ODN (OVI Decentralized Network) is a decentralized storage solution that aims to empower creators to store their content directly in a decentralized storage network, eliminating the need for intermediaries. This ensures creators maintain complete control over their content. [12]
GMGames.gg
On September 27, 2023, OVI launched their weekly Esports, gaming, and web3 newsletter platform, providing latest news, tips, and tutorials. [13]
Soft Launch
OVI E-Sports is poised for a soft launch, providing gamers with a glimpse of its potential and features. This initial release serves as a testing ground for user feedback, allowing the platform to iterate and refine its offerings based on the gaming community's experiences and preferences. [9][10]
Vision
Phil Watkins envisions a future where OVI E-Sports becomes a global leader in the e-sports industry. With a commitment to innovation, transparency, and inclusivity, OVI E-Sports aims to set new standards for competitive gaming platforms. [4]
Conclusion
OVI E-Sports stands at the forefront of the gaming industry, ready to redefine the competitive gaming experience. Its user-centric approach, commitment to innovation, and potential NFT integration have captured the imagination of gamers and e-sports enthusiasts worldwide. [1].
See something wrong?
Report to us.
OVI E-Sports
Did you find this article interesting?