Raydium
Raydium (RAY) is an on-chain order book automated market maker (AMM) built on the Solana blockchain which leverages the central order book of the Serum decentralized exchange (DEX) to enable lightning-fast trades, shared liquidity, and new features for earning yield[1].
Overview
Raydium offers DeFi and AMM projects a clear path for bridging platforms and liquidity with the evolved capabilities of Solana and Serum[2].
Unlike other AMMs, Raydium provides on-chain liquidity to a central limit order book, meaning that pools have access to all order flow and liquidity on Serum. Raydium is built on the Solana blockchain, enabling faster transactions, significantly lower fees, and enhanced scalability[3][4].
RAY Token
The RAY token holds the following utility:
Staking: Holders will be able to stake RAY tokens to generate additional yield earned from trading fees
The potential to stake RAY for additional multipliers on yield.
Raydium is likely to also include a limited governance model allowing for stakers of RAY to participate and vote on community proposals and amendments[5].
Token Distribution
The RAY distribution is projected as follows:
Max Supply: 555,000,000
Mining reserve: 34%
Partnership & Ecosystem: 30%
Team: 20% (Locked 1-3 years)
Liquidity: 8%
Community Pool: 6% (Locked 1 year)
Advisors: 2% (Locked 1-3 years)
The Raydium Protocol
Unlike other AMM platforms, Raydium provides on-chain liquidity to a central limit order book, meaning that Raydium's users and liquidity pools have access to the order flow and liquidity of the entire Serum ecosystem, and vice versa. All of this is supercharged by building on Solana, an incredibly fast and efficient blockchain.
Raydium currently uses the constant function K = Y*X. This equation has the special property that it is stateless and given any two tokens, without any information about their relative prices or value, it can provide "infinite" liquidity to traders. Additionally, liquidity providers can be able to generate rewards from trading fees for contributing. Key pools will be incentivized with RAY tokens as farming rewards[6].
RAY Evolution
As Raydium progresses as a foundation for liquidity on Serum, it aims to partner with other DeFi and AMM communities and provide support to build out its products on Solana. This will bring both additional liquidity and faster, more efficient DeFi protocols to the ecosystem. Raydium offers an avenue for evolution, where projects and individuals can swiftly enter the Solana and Serum universe to leverage its distinct advantages in speed and efficiency[7].
RAY Team
AlphaRay: He leads overall strategy, operations, product direction, and business development for Raydium. With a background in algorithmic trading in commodities, Alpha transitioned to market-making and liquidity providing for cryptocurrency in 2017 and hasn't looked back. After diving into DeFi in the summer of 2020, Alpha saw a market need for an order book AMM to aggregate liquidity, and with the release of Serum, pulled together a team of experienced trading developers to tackle the problem hea-on
XRay: He is Raydium's Chief of Technology and Dev Team leader. X has 8 years of experience as a trading and low latency systems architect for both traditional and crypto markets. X designs all of Raydium's systems and infrastructure as needed.
GammaRay: He heads up marketing and communications while also playing a key role in strategy and product direction. Gamma spent a large part of his career at a leading data analytics and market research firm, working on both client engagements and corporate marketing. Prior to Raydium, Gamma's focus within cryptocurrency has been technical analysis and discretionary trading
StingRay: He is a developer with an eye for detail and innovative solutions, StingRay is an experienced operating system and trading developer. With a range of talents garnered through working on the system's kernel for an autonomous car driving company, StingRay shifted focus to trading and is the senior developer for Raydium's on-chain order book AMM
RayZor: He mined his first BTC in 2012, his first ETH in 2015, and his first SUSHI since day one. He's written many smart contracts on Ethereum (ETH) as well as toying around with the BSC. With a degree in systems security engineering and significant experience working as a white-hat hacker, RayZor ensures all the capital in Raydium is secure[8].
See something wrong?
Report to us.
Raydium
Did you find this article interesting?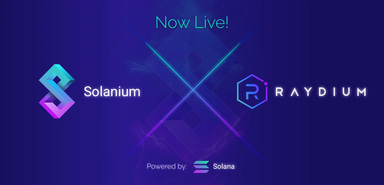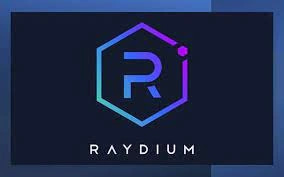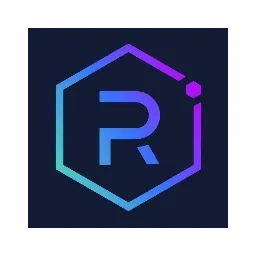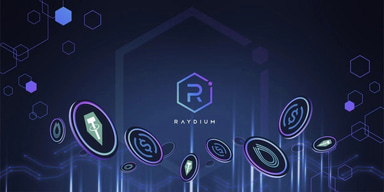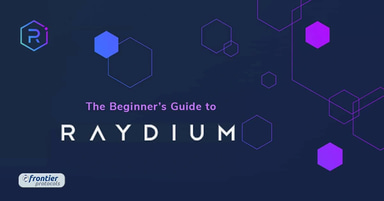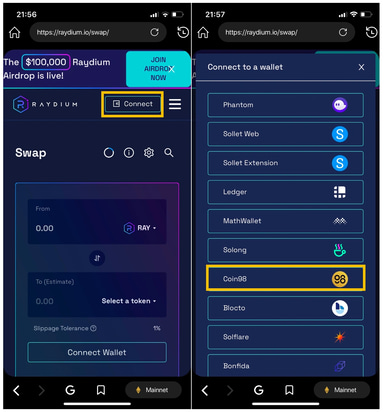 REFERENCES
[1]
Raydium Website
Aug 9, 2022
[2]
What is Raydium $RAY?
Aug 9, 2022
[3]
Raydium|Coingecko
Aug 9, 2022
[4]
Daily Defi: Bitcoin Flash Crash, {SRM} & {RAY}
Aug 9, 2022
[5]
Raydium on Twitter
Aug 9, 2022
[6]
The Raydium Protocol
Aug 9, 2022
[7]
Raydium Company Profile
Aug 9, 2022
[8]
An avenue for the evolution of DeFi
Aug 9, 2022