Sappy Seals
Sappy Seals (launched August 2021) is a collection of 10,000 Non-Fungible Token (NFT) Sappy Seals based on the Ethereum blockchain. [1]
Overview
Sappy Seals were sold out in less than five minutes on OpenSea at 0.06 ETH plus gas.
Seal Team Six
The Seal Team Six is a collection of 6 unique seals set aside for giveaways on discord.
As of September 20, 2021 3 out of the 6 collections have been given away.
$BLUBBR
$BLUBBR is a DAO/governance token earned by staking Sappy Seal NFTs, $BLUBBR will be used to vote on proposals (e.g. how to spend the Treasury) and will be farmable by Sappy Seal NFT holders in $BLUBBR/$ETH pools.
Farming this pool will allow exclusive NFTs to be minted that will be used within the metaverse — example, custom cosmetics, pets, gear, homes, store fronts and whatever the community dreams up. They will ensure that the emission rate for staking and farming is low in order to avoid hyper inflation of our utility token.
The farmable NFTs from the $BLUBBR/$ETH pool will have varying degrees of scarcity and they will only be open for small windows of time. Once the pool is retired, users never be able to mint these NFTs again, which is rare.
The current design is to have 4 separate staking pools. The lowest tier pool requires a 1 week time commitment, with the highest tier pool requiring a 4 week time commitment. Users can choose to leave the pool before their time commitment is up, but this will result in a tax (exact % of LP-tokens will be voted on in the future). [2]
In order to incentivize liquidity providing for long periods of time the team have developed the following farm-enomics:
A minimum threshold of LP tokens provided to qualify. This prevents predatory farmers from coming in and dumping $BLUBBR.
A standard tax will be applied to those who exit their pool before fulfilling the minimum time commitment. This tax will be re-routed to the ever-growing treasury and to other liquidity providers.
Committing your liquidity to the higher time commitment pools will generate much rarer items. Those who complete a full 4 week time commitment will generate a "tax collector" card that entitles them to a revenue share of the farming protocol.
Once a certain number of Seal Gear NFTs are minted, the pool will be closed and a new rotation will begin.
Seal Gear NFTs will be stackable. The vision for the metaverse is huge and they want to continue to incentivize early adopters to participate in all aspects of our ecosystem.
Notable Sales
Since their launch in August 2021, Sappy Seals have recorded a volume of 11.2k ETH within a year. On February 9, 2022, Sappy Seal #6, named 'Fiscantes', was sold for 17.7 ETH on Opensea. On September 8, 2022, Sappy Seal #7, named 'Barney The Boy', was sold for 17 ETH.[4][5][6][7]
Roadmap
25%
At 25% sale, 10,000 dollars will be donated to The Ocean Cleanup
50%
At 50% sale, Sappy Seals will be launching the Sappy Seals merchandise.
75%
At 75% sale, an extra 30,000 dollars will be donated to the Ocean Cleanup.
100%
At 100% sale, HODLers of Sappy Seals will get their own rare PixSeal.[3]
See something wrong?
Report to us.
Sappy Seals
Did you find this article interesting?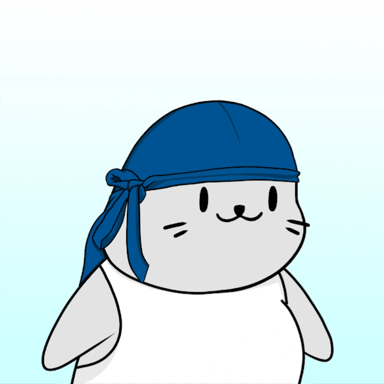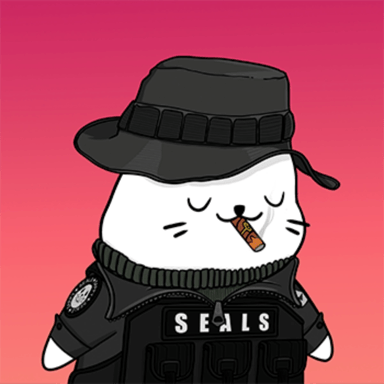 REFERENCES
[4]
Sappy Seal# 8 on Opensea
Sep 27, 2022
[5]
Sappy Seal 8 Transaction
Sep 27, 2022
[6]
Barney the Boy on Opensea
Sep 27, 2022
[7]
Sappy Seal #7 transaction
Sep 27, 2022