Space Doodles
Space Doodles is a collection of NFTs in the form of personal spaceships for Doodles. The original collection of 10,000 Doodles allows each to launch their own unique spaceship generated by over 200 audio-visual traits and blockchain-based stats. Each Space Doodle NFT is a one-of-a-kind digital item that can be bought, sold, and traded on Ethereum and other blockchain platforms. [1]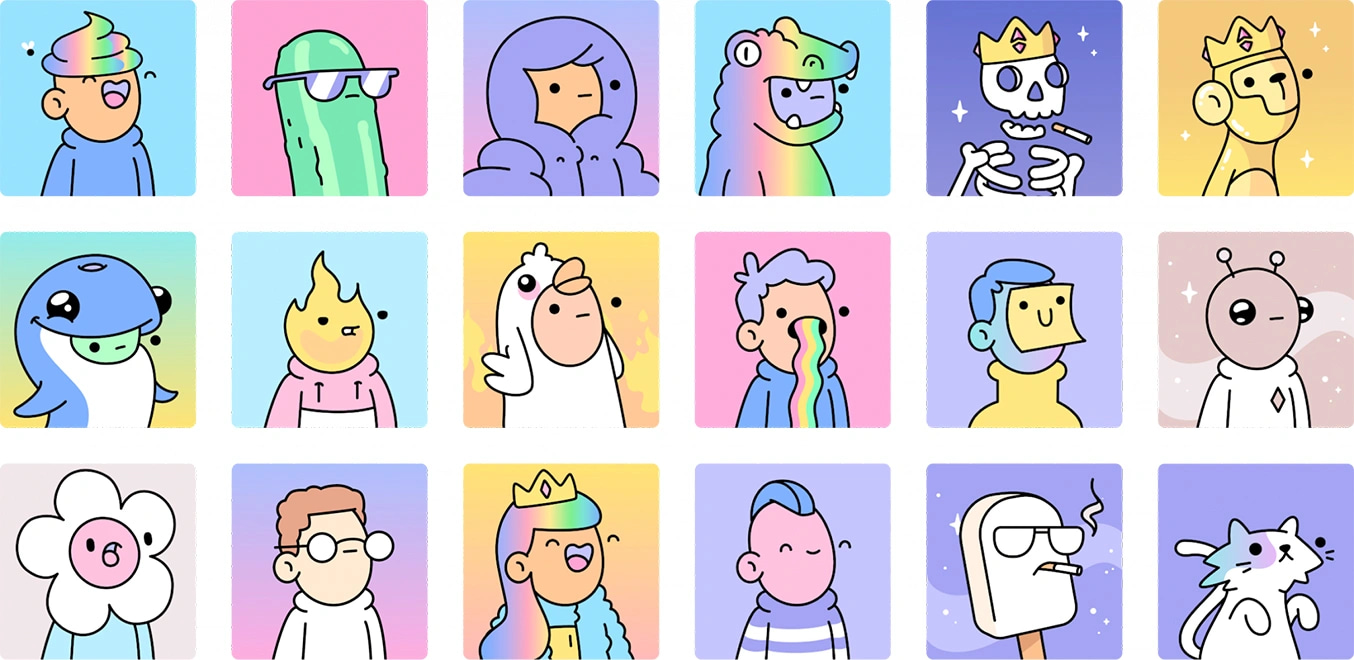 Overview
Space Doodles represent personal spaceships for Doodles. Each Space Doodle is created by combining over 200 audio-visual traits, and its stats reflect the abilities of the Doodle as a spaceship pilot. [2][4]
Launching a Space Doodle provides information on its location in the universe, its style, and its proficiency in piloting its ship or holding its bladder. All individuals using the Doodles platform have the opportunity to claim their own exclusive spaceship. Obtaining a spaceship means that the Doodle transforms into a Space Doodle, but it can always safely return from space and revert back to its original form as a Doodle. [2]
"With this release, Doodles embark on the first steps of their journey through space. Launching a Space Doodle will show you where it is in the universe, its swagger, and how good it is at piloting its ship or holding its bladder." -Doodle team
The project has its own terminology, where "launching" means the process of launching the Doodle into space and obtaining a Space Doodle NFT, and "docking" is the process of docking the Space Doodle and receiving the Doodle in exchange. [2]
Traits of Space Doodles
Audio-visual Traits
Each Space Doodle can have the following traits: [2]
Spaceship: The generative collection of Space Doodles includes 30 distinct types of spaceships, each with variations. Some custom Space Doodles may have additional variations of the 30 types of spaceships. The generative collection spaceships are designated with the "MK" label to differentiate them from custom Space Doodles.
Thruster: Substance expelled from the propulsion system of a Space Doodle.
Nearest planet type: Planet Type that the Doodle is closest to.
Sector: The lowermost layer of a Space Doodle, which represents the portion of space that the Space Doodle is currently traversing.
Hidden traits: Users may observe and listen to their Space Doodle as it passes by some objects in space.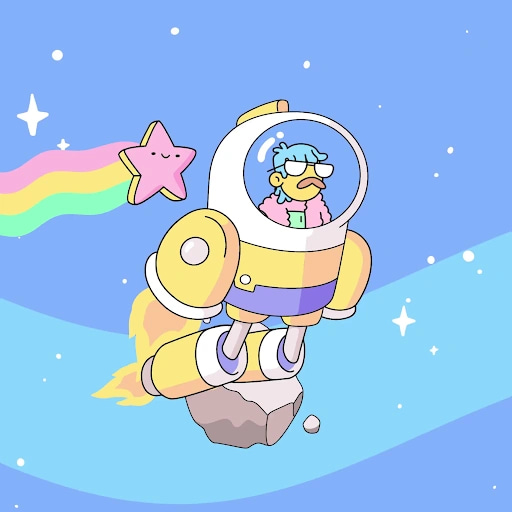 Stats
The proficiency of a Doodle as a spaceship pilot is reflected by its stats. These stats, which cover the Doodle's piloting skills, mechanical knowledge, and bladder control, are generated on the blockchain using Chainlink VRF and range from 1 to 8, indicating the Doodle's competency in piloting its spaceship. Due to the nature of these stats as on-chain data, they are highly composable and will be utilized in future experiences. Each stat, except for the rank, is immutable and cannot be modified by anyone. Each Doodle begins its journey with a rank of 1 and has the potential to progress through future endeavors. [2][3]
Team
Burnt Toast aka Scott Martin - illustration
Alfie Motion aka Alfie B. - animation
Tulip aka Evan Keast - brand
Bandit aka Bennett Leader - product design & UI/UX
Varoun - A/V engineering
John Bowers - audio
Poopie aka Jordan Castro - product
Protein aka Wei H. - smart contract
Vainglorious aka Adil - back-end engineering & production
DeepBlueSteve - front-end
NFTSantana aka Ivan S. - production
See something wrong?
Report to us.
Space Doodles
Did you find this article interesting?